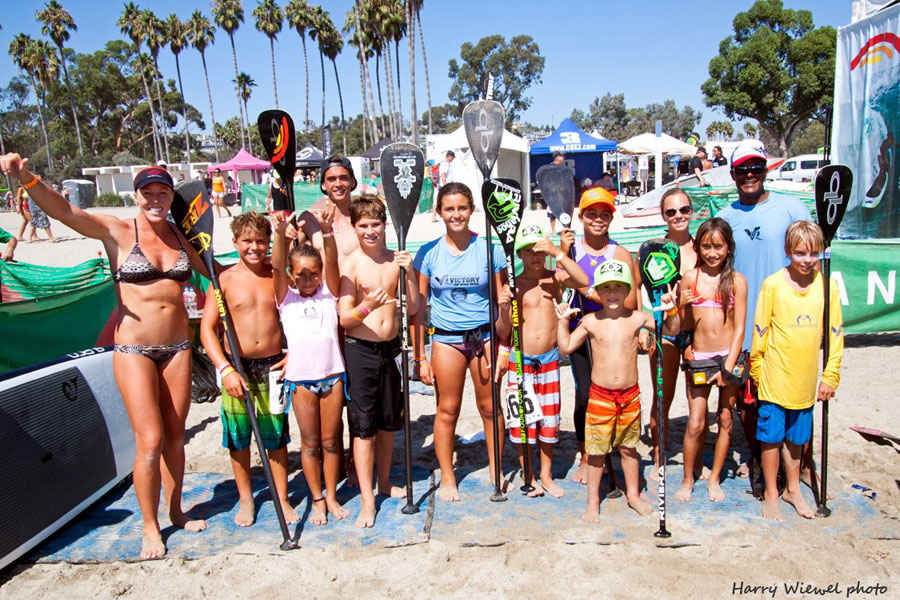 February 19, 2013
by Christopher Parker (@wheresbossman)
Appleby & Vela's Performance Paddling Competition Team Revealed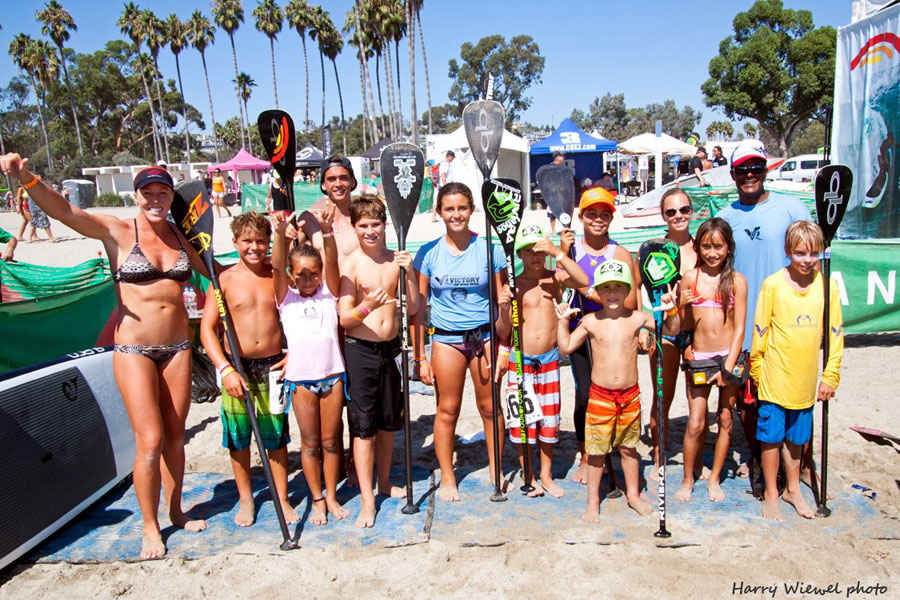 Candice Appleby & Anthony Vela's Performance Paddling Competition Team has just been revealed, featuring a stack of young SUP talent aged between 7 and 16 years. The Team, now in its 2nd year, aims to develop the next generation of elite paddlers while also giving them some valuable life lessons along the way.
The 2013 Performance Paddling Competition Team contains 23 super charged young SUP groms, many of which are probably already beating you and I at the races (and will be winning them pretty soon). The group features names you'd already be familiar with – Tucker Ingalls, Travis Baptiste, Bailey Rosen, Riggs Napoleon, Vanina Walsh – as well as plenty of up and coming youngsters.
If you're not familiar with the concept, we did a full wrap of what the Performance Paddling Team is all about last month. Basically: Candice & AV started "Performance Paddling" to offer coaching clinics at the races they're attending, but pretty soon the kids' Competition Team was taking up more and more of their time (to the extent that it's now their main focus).
Candice Appleby and Anthony Vela are two of the most prominent figures the sport of SUP racing, so it's great to see them guiding the next generation of Stand Up Paddlers. Candice has won the BoP more than anyone else, while Vela is known as the always-smiling guy that charges like Superman in the surf race events.
So check out the full lineup of their Competition Team below, and then when some kid half your size sprints past you at your next SUP race, you know who to blame…
2013 Performance Paddling Competition Team
Tucker Ingalls, 16, Santa Barbara, Ca
Bailey Rosen, 16, St. Petersburg, Fl
Travis Baptiste, 16, Kihei, Maui, Hi
Dalbert Rivera, 16, Honolulu, Hi
Riggs Napoleon, 15, Pearl City, Hi
Vanina Walsh, 15, Honolulu, Hi
Nick Scheel, 14, San Clemente, Ca
Ryan Maloney, 14, Carslbad, Ca
Alleanna Clark, 13, San Clemente, Ca
Josiah Brackett, 13, South Lake Tahoe, Ca
Kali'a Alexiou, 12, Santa Cruz, Ca
Josie Mawae, 12, Kaunakakai, Molokai, Hi
Keola Auwae, 11, Ewa Beach, Hi
Trent Carter, 11, Tahoe Vista, Ca
Joshua Brackett, 11, South Lake Tahoe, Ca
Seachelle Rivera, 10, Honolulu, Hi
Jane Staples, 10, Woodland, Ut
Alex Mawae, 10, Kaunakakai, Molokai, Hi
Sasha Kauhane, 10, Ewa Beach, Hi
Alexandria Higginson, 9, San Clemente, Ca
Matix Springer, 9, Thousand Oaks, Ca
Rhys Staples, 8, Woodland, Ut
Jacob Brackett, 7, South Lake Tahoe, Ca