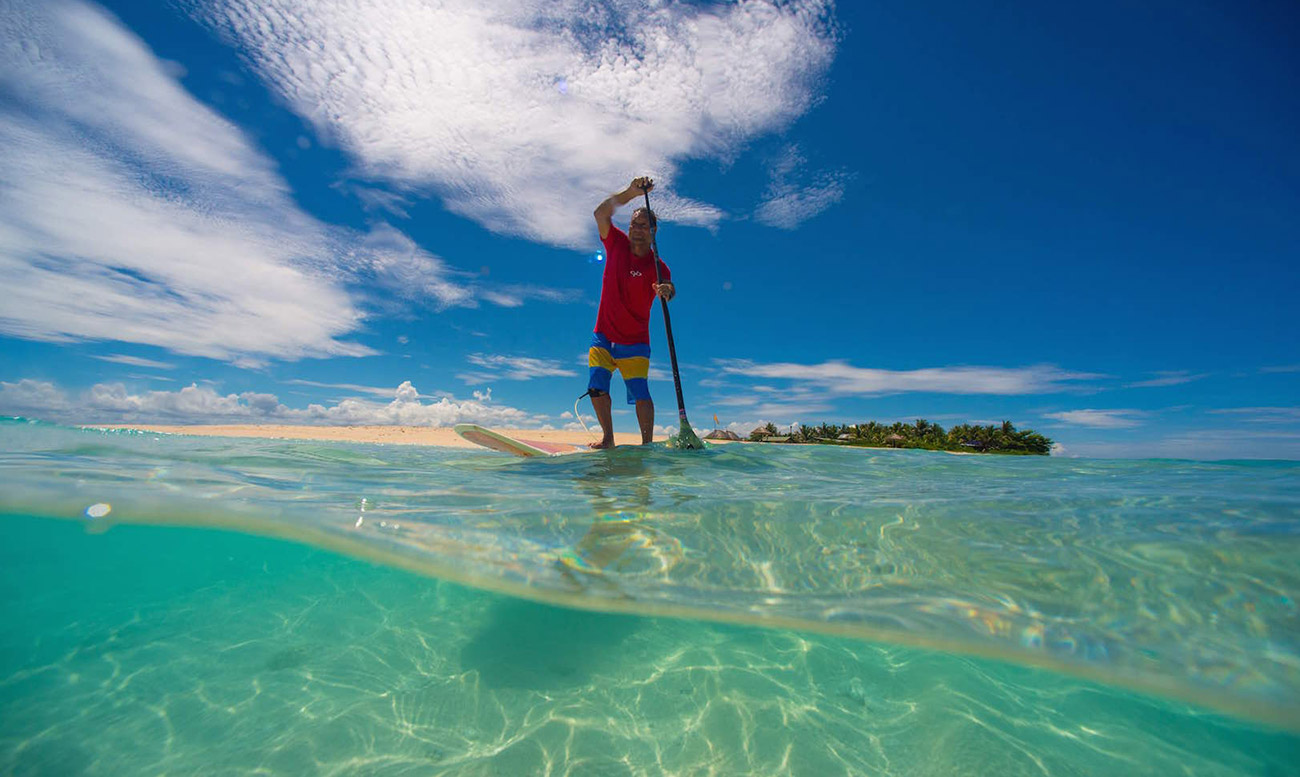 April 14, 2015
by Christopher Parker (@wheresbossman)
With An Eye On Molokai, Dave Kalama Officially Partners With PaddleFit
PaddleFit announced a new partnership with Dave Kalama last week, which will see the SUP legend become even more involved in the group as it expands its training accreditation programs around the world.
Kalama, who needs absolutely zero introduction, is becoming more and more active off the water these days. A couple of years ago he joined Imagine as their ambassador and head of design, while he famously gave rise to the Quickblade V-Drive paddle.
Then you've got the famous Kalama Kamps, where Dave's connection with PaddleFit Brody Welte was forged. So these guys have actually been working closely for a few years already, with these high-end Kamps being held several times a year in exotic locations such as Namotu (as seen above).
However now the partnership is complete and Dave will take a hands on role as PaddleFit looks to grow an even larger international presence. The company has already accreditation over 1,000 accredited in 20 countries, and now with Dave officially on board we can expect even more growth in the future.
Kalama is the perfect ambassador for a paddling fitness outfit. The guy is pushing 50 but still keeps up with the spring chickens, especially when there are open ocean bumps on offer. Dave should be in particularly good shape as he trains over the next few months for Molokai 2015; this must be his 7th or 8th time across the Channel of Bones on a stand up, a feat few other paddlers have matched. He saluted in 2010 and came oh so close to repeating that result against Connor Baxter in 2012.
Dave will need all the experience he's got as the 19th annual M2O looks set to field the most competitive lineup ever. Though I do get the impression winning is becoming less and less important; I spoke with him yesterday and he commented on Molokai: "I'll train and paddle as hard as I can, and I'll finish where I finish."
Very zen.