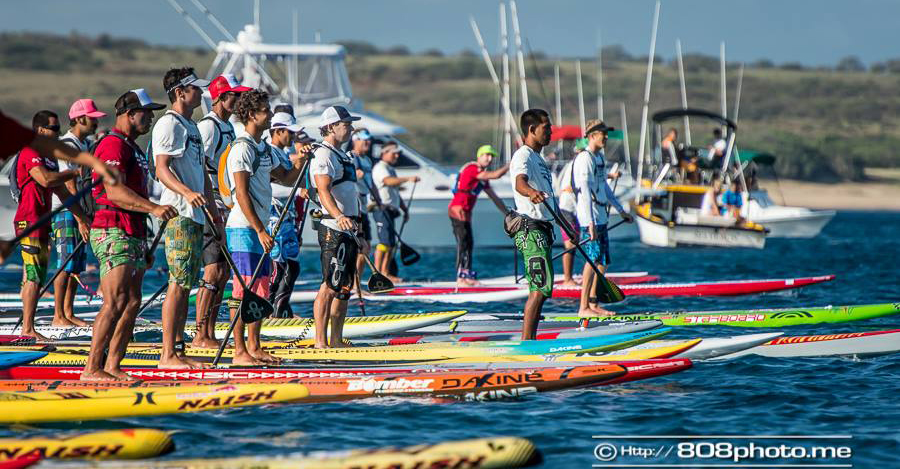 April 14, 2015
by Christopher Parker (@wheresbossman)
Molokai 2 Oahu Paddleboard World Championships Start List Revealed (And It's Stacked…)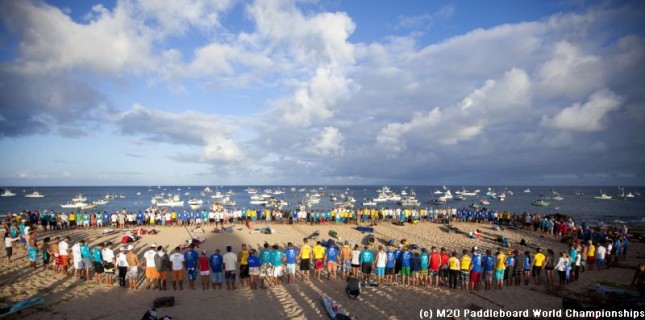 Today saw the release of the 2015 Molokai 2 Oahu Paddleboard World Championships official start list. And it's looking mighty stacked…
Some people were worried the new lottery system – introduced this year to deal with unprecedented demand – would thin out the field for the 19th annual edition. However I can safely say that, on paper at least, this will be the most competitive M2O of all time, with a mix of superstar names and ultra dark horse talent set to battle across the channel on July 26th.
On the men's side the early favourites will be 3x champ and world number one Connor Baxter, 2013 champ Travis Grant, 2010 champ Dave Kalama, superstar Kai Lenny and last but not least Danny Ching, who returns to the Ka'iwi Channel for only the second time on a stand up but with more crossings than most of his rivals (Danny's done 30+ Molokais in an outrigger).
These five guys are all Top 10 certainties, however I count another 17 paddlers that could fill the other five spots and potentially sneak up onto the podium as well.
One to watch could be Travis Baptiste, who will be testing new unlimited boards from his sponsor 404 (Danny Ching's brand) next month, and may step up to the big boys' division for Molokai. That's a scary proposition given the youngster's heroic performance last year, where he easily won the 14′ stock division and even kept pace with the likes of Dave Kalama and Kai Lenny despite ceding 3-4ft of board length.
Apart from the big names, there are several lesser-known paddlers that will fancy their chances. The ultimate dark horse from Tahiti, Niuhiti Buillard, is definitely one to watch. Likewise Beau O'Brian from Australia will be taking this one seriously. Beau defeated 2013 M2O champ Travis Grant in back-to-back ocean races last December, proving he can match it with the best.
We've also got a few of the super talented youth brigade on show this year, including Slater Trout, Lincoln Dews from Australia and Vinnicius Martins from Brazil (who was looking very good last year before his rudder broke). They'll be joined by Hawaii's experienced young guns Mo Freitas and Kody Kerbox.
Throw in downwind experts Jeremy Riggs, Josh Riccio and Livio Menelau, along with another half a dozen potential Top 10 threats, and I believe we can officially start getting excited. The only really big Molokai contender that's missing is Scott Gamble, who's finished runner-up three times but didn't enter this year.
[notdevice]
[/notdevice][device]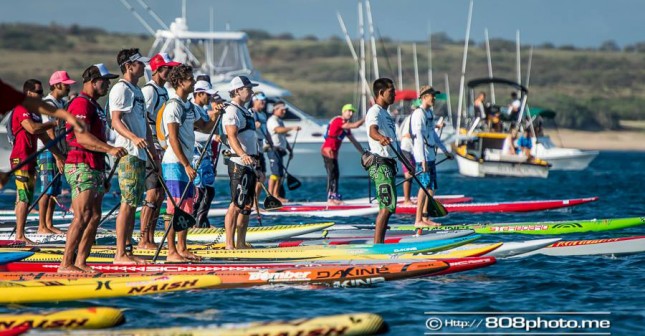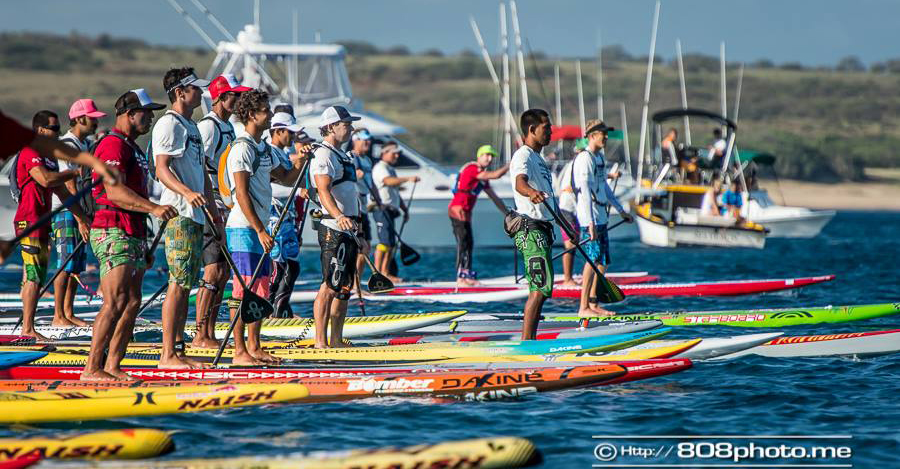 [/device]
The solo division is the main event, however a few big names are entered in the teams race as well: World #6 Georges Cronsteadt will compete with his former SIC team boss Braly Joy, while Candice Appleby will race across the Channel of Bones with California's rising star Noa Hopper.
In the women's solo race it'll likely be a battle between reigning champ Sonni Honscheid, 2009 winner and perennial bridesmaid Jenny Kalmbach, 2013 champ Terrene Black and 2x winner Andrea Moller, though there are several other dark horse names that could cause an upset.
Names to watch include last year's third-place surprise packet Penelope Strickland, along with Hawaiian experts Rachel Bruntsch and Devin Blish. Meanwhile world #4 Fiona Wylde will make her Molokai debut and could be right up there if the bumps are running.
Anyway you can view the full starting lineup right here, however the biggest names I quickly picked out are listed below. This list may change slightly before the event, with competitors allowed to confirm/withdraw their entries up until April 17th.
And while the competitors who have secured a spot will be celebrating, let's also spare a thought for the hundreds of determined paddlers that received rejection letters in their inbox today. This new lottery system may seem cruel, however organisers really had no other choice after the solo entries sold out in just three hours last year.
Solo Men – Top 10 Contenders
Connor Baxter
Travis Grant
Dave Kalama
Kai Lenny
Danny Ching
Travis Baptiste
Niuhiti Buillard
Beau O'Brian
Livio Menelau
Jeremy Riggs
Josh Riccio
Kody Kerbox
Vinnicius Martins
Slater Trout
Kaeo Abbey
Mo Freitas
Tamarua Cowan
Lincoln Dews
Ethan Koopmans
Tomoyasu Murabayashi
Yeah. There are a LOT of good paddlers this year. I probably missed one or two names from the list as well (apologies) – check out the full lineup yourself and see how stacked it's going to be.
[notdevice]
[/notdevice]
Solo Women – Top 5 Contenders
Sonni Honscheid
Jenny Kalmbach
Andrea Moller
Terrene Black
Penelope Strickland
Fiona Wylde
Devin Blish
Rachel Bruntsch
Morgan Hoesterey
[notdevice]
[/notdevice][device]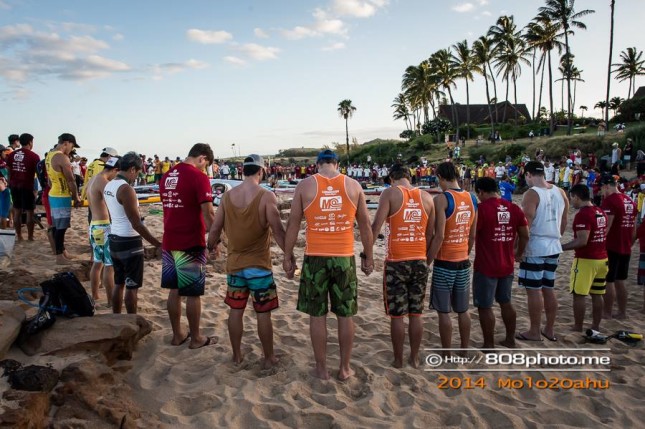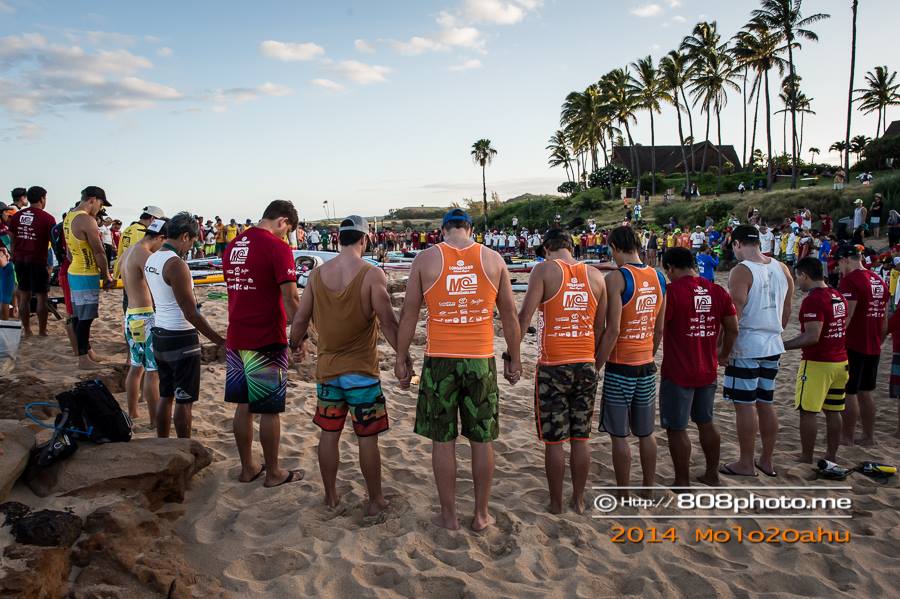 [/device]