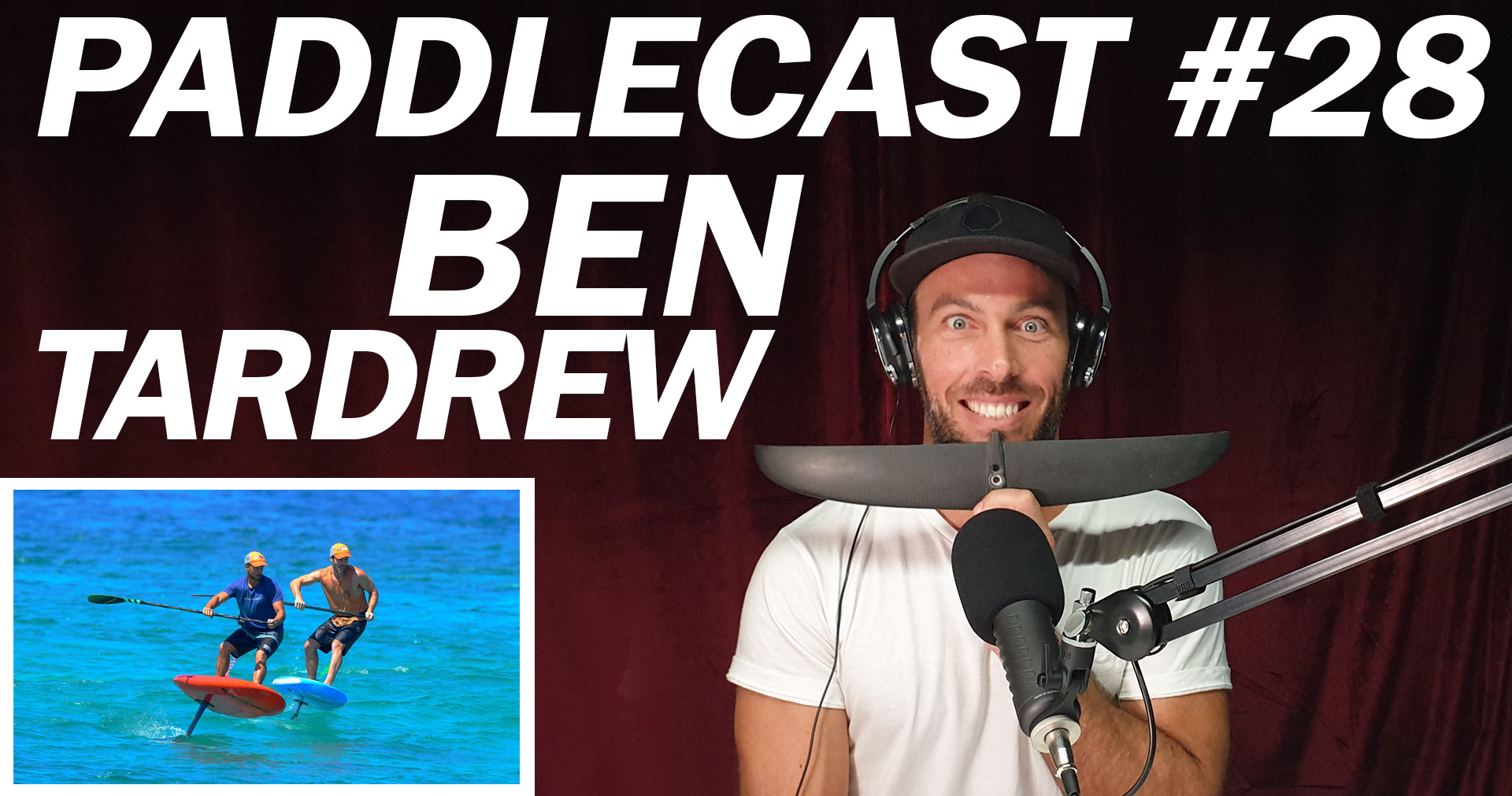 April 25, 2020
by Christopher Parker (@wheresbossman)
ONE designer and ocean master Ben Tardrew talks foiling, downwinding and growing up on a yacht
Ben Tardrew is the chief designer at ONE Ocean Sports and the man responsible for the magic "rocket ship" race board. He's also a gun paddler in his own right and spends a lot of time riding and innovating foils.
I have the privilege of working alongside Benny here at ONE every day (their warehouse on the Gold Coast is home to the SUP Racer podcast studio) and it's been exciting to see what these guys are whipping up behind-the-scenes…
Follow @oneoceansports and @bentardrew80 on Insta
Are you enjoying these daily podcasts? If you'd like to support Paddlecast and the creative work of SUP Racer in general, you can join 'Club SUP Racer' (just a fancy name for my Patreon page) — doors open in 48 hours.
Never miss an episode: Subscribe to Paddlecast on YouTube, Spotify and Apple Podcasts
---
WATCH PADDLECAST
[device](video not loading? watch on YouTube)[/device]

LISTEN TO PADDLECAST
[device](audio player not loading? listen directly on Spotify or Apple Podcasts)[/device]
SUBSCRIBE TO PADDLECAST
— YouTube
— Spotify
— Apple Podcasts
✌️