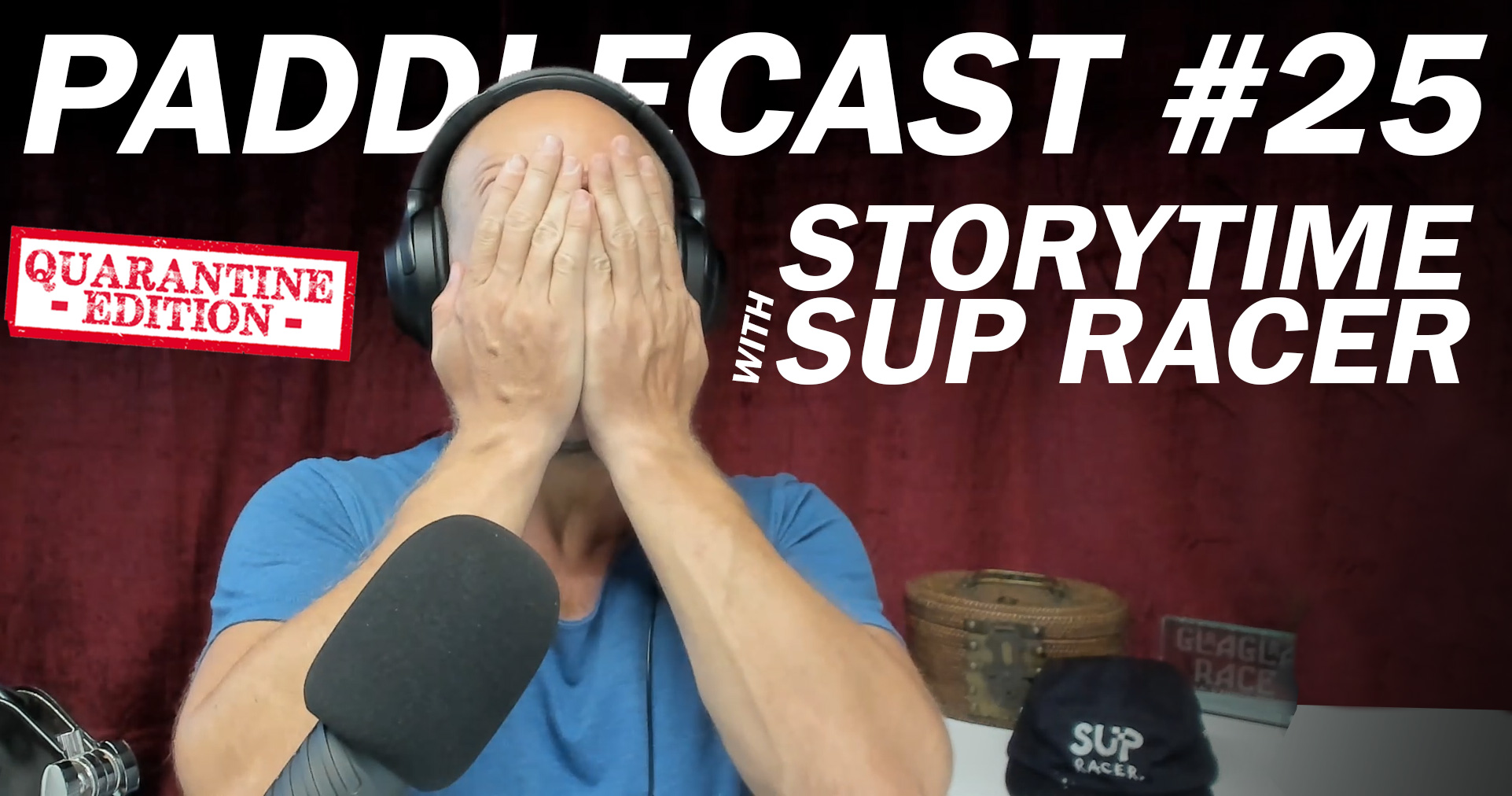 April 20, 2020
by Christopher Parker (@wheresbossman)
Paddlecast #25 – "Storytime with SUP Racer" part 1: How, when and *why* SUP Racer began…
Welcome back to Paddlecast. I was really excited to release a two-part episode with Annabel Anderson yesterday and today. We had a great chat last week — I talked with Annabel for more than two hours about what she's been up to over the past couple of years and her thoughts on the sport in general. But I messed up the recording and the audio got jumbled 🙈
I'm going to see if we can get back on the phone with Annabel this week (she's a fascinating person). But until then, I decided to fill in today's episode with a little "Storytime with SUP Racer"…
If you've ever wondered how, when and why I started analysing this sport – if you've ever asked where SUP Racer came from – then today's 40-minute monologue is for you.
This episode is definitely for the hardcore fans only, but I hope you enjoy it. Your regularly scheduled "Paddlecast" episodes will return tomorrow 😉
(P.S. this was recorded at 3am after I'd drunk a litre of Chinese tea. I don't know what I said in those 40 minutes – I'm afraid to listen – but I hope it's at least mildly entertaining)
Are you enjoying these daily podcasts? If you'd like to support Paddlecast and the creative work of SUP Racer in general, you can join 'Club SUP Racer' (just a fancy name for my Patreon page) starting later this week.
Never miss an episode: Subscribe to Paddlecast on YouTube, Spotify and Apple Podcasts
---
WATCH PADDLECAST
[device](video not loading? watch on YouTube)[/device]

LISTEN TO PADDLECAST
[device](audio player not loading? listen directly on Spotify or Apple Podcasts)[/device]
SUBSCRIBE TO PADDLECAST
— YouTube
— Spotify
— Apple Podcasts
✌️