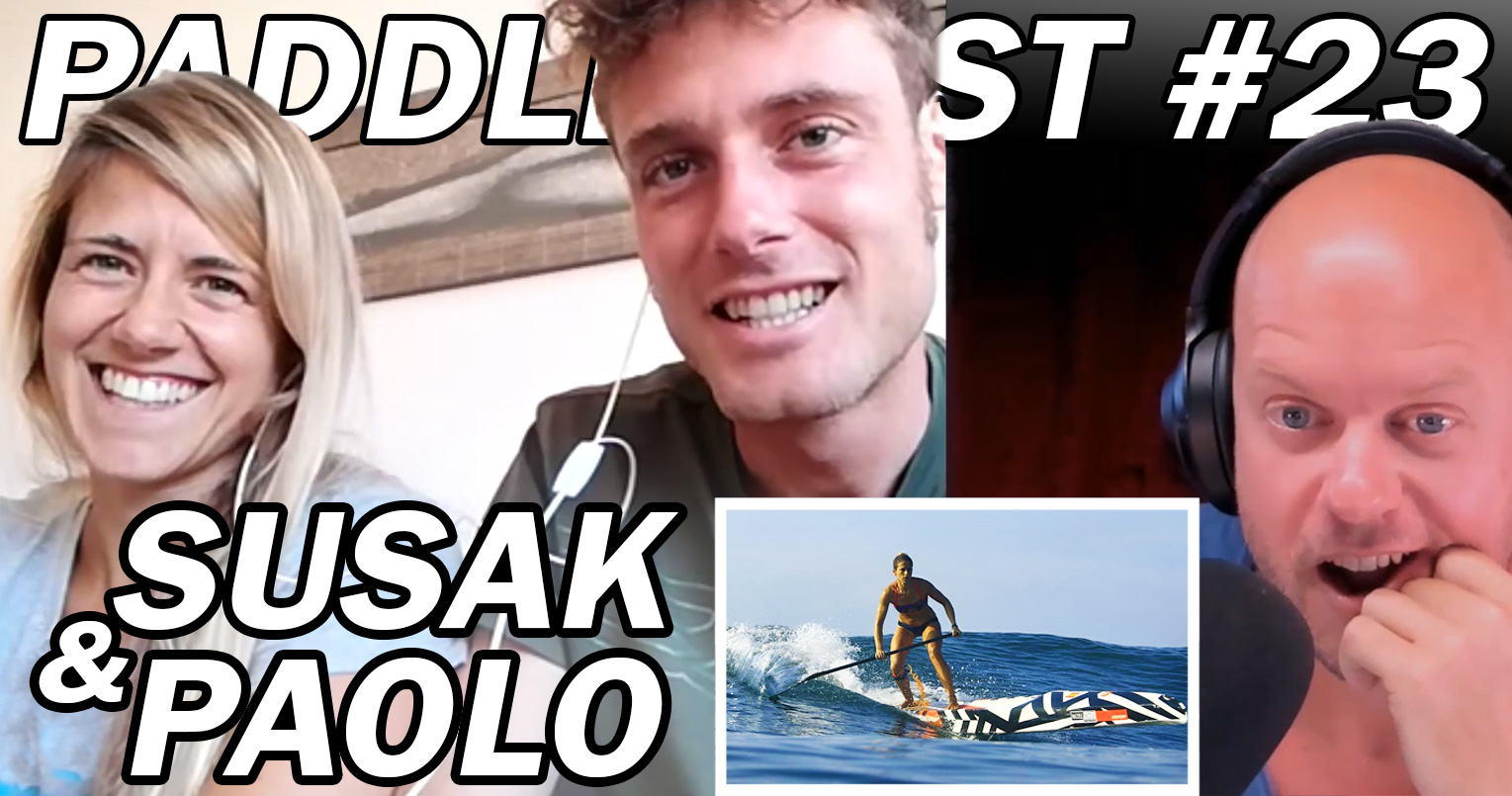 Paddlecast: Susak & Paolo talk racing, relationships and razzle-dazzle board design (plus: 11 Cities addiction)
Two of Europe's finest paddlers, Susak Molinero and Paolo Marconi, join us from their Canary Island isolation to chat racing, relationships and running mountain ultras. We also talk about Paolo's new love for the SUP11 City Tour, razzle-dazzle board design (they both paddle for Team RRD) and looking forward to the day we can all meet up on the water again.
Susak & Paolo are not just two of the best athletes you'll meet, they're two of the finest people, period. These guys always spread smiles and good vibes at the events, and it's always a pleasure to catch up with them even when we're stuck on the other side of the world.
Follow @susakk and @paolomarconisup on Insta
Hope you're enjoying these daily podcasts? I definitely am! If you'd like to support Paddlecast and the creative work of SUP Racer in general, you can join 'Club SUP Racer' (just a fancy name for my Patreon page) starting Monday ✌️
Never miss an episode: Subscribe to Paddlecast on YouTube, Spotify and Apple Podcasts
---
WATCH PADDLECAST
[device](video not loading? watch on YouTube)[/device]

LISTEN TO PADDLECAST
[device](audio player not loading? listen directly on Spotify or Apple Podcasts)[/device]
SUBSCRIBE TO PADDLECAST
— YouTube
— Spotify
— Apple Podcasts
✌️