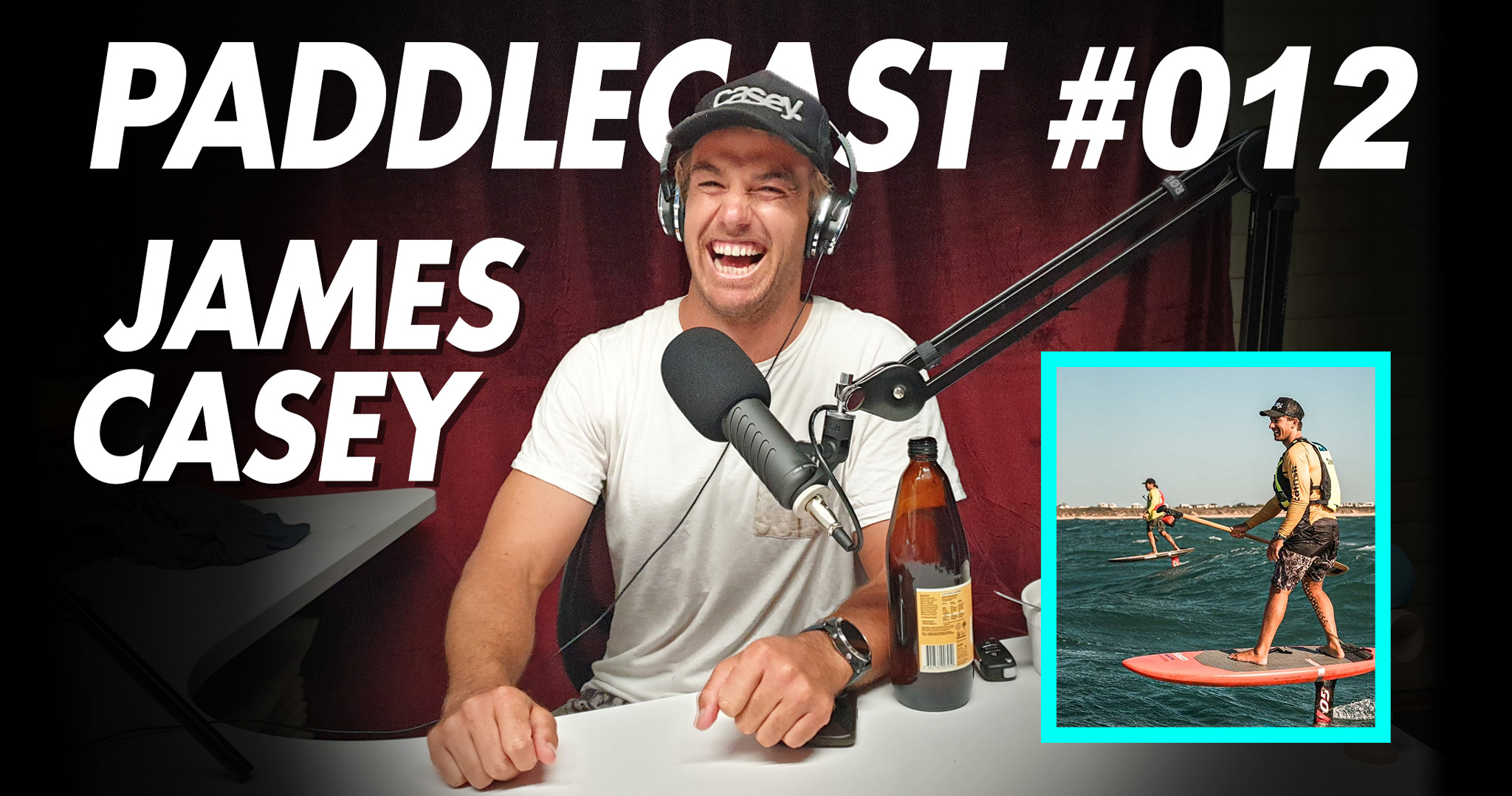 March 6, 2020
by Christopher Parker (@wheresbossman)
Paddlecast #012: Molokai hero James "Jimmy" Casey talks foiling, fires and emotional wires
It was a pleasure to have James "Jimmy" Casey in the SUP Racer podcast studio today. We're getting ready for the big 12 Towers Ocean Festival this weekend, and there aren't many paddlers on this planet who've mastered the ocean like Jimmy has. The humble Aussie is the reigning Molokai-2-Oahu champion — an emotional victory that he dedicated to his cancer-battling father — not to mention one of the world's foremost foil fanatics.
Be sure to stick around til the end to hear the story of Jimmy's M2O rollercoaster. I challenge you to listen to this whole episode without getting a tear in your eye…
And if you watch the YouTube version below, there's also some bonus foil magic at the 25- and 32-minute marks.
Are you enjoying the show? You can subscribe to Paddlecast on Spotify, YouTube and Apple Podcasts to never miss an episode.
LISTEN TO PADDLECAST
[device](audio player not loading? listen directly on Spotify or Apple Podcasts)[/device]
WATCH PADDLECAST
[notdevice][/notdevice][device]
(video player not loading? watch directly on YouTube)[/device]
SUBSCRIBE TO PADDLECAST
— YouTube
— Spotify
— Apple Podcasts