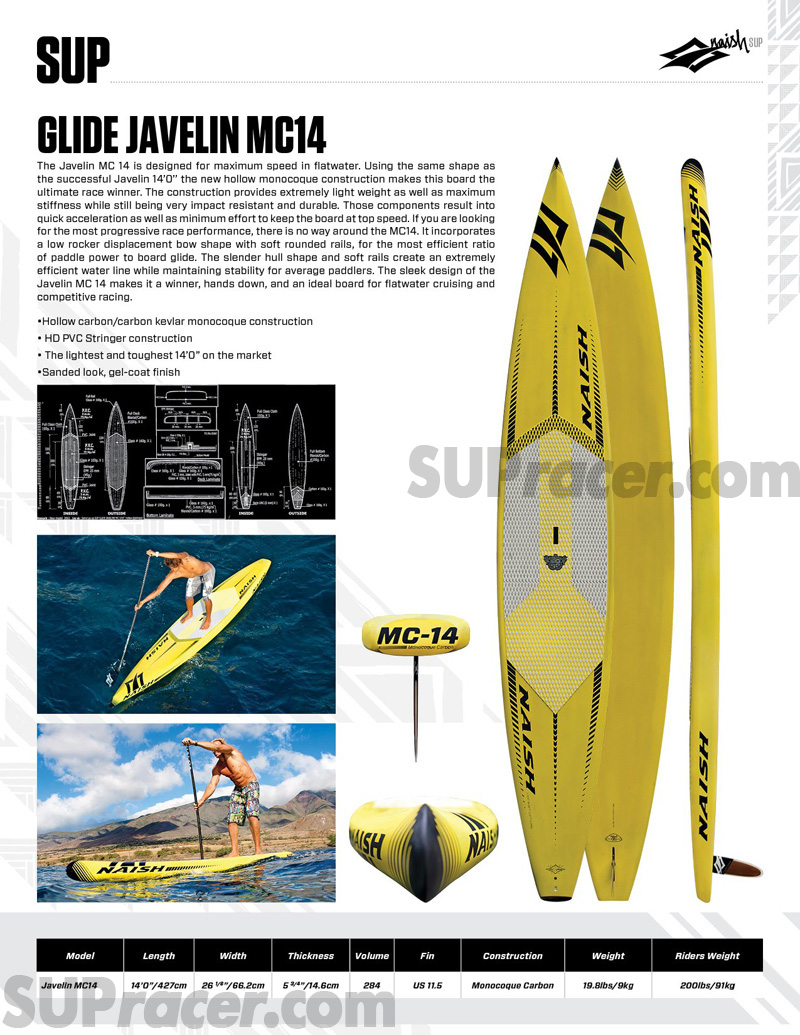 January 24, 2012
by Christopher Parker (@wheresbossman)
Sneak Peek: Naish Javelin MC14 Race Board Revealed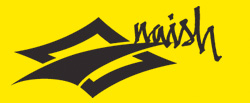 Sneak peek of the new Javelin MC14, the new stand up paddle race board from Naish's Glide series.
The main feature of the new Javelin MC 14 is its hollow monocoque carbon construction (hence the "MC"), which makes it ultra light. Naish claims it weighs in at just 9kgs, which would be very impressive for a 14ft board.
The specs are the same as the original Javelin (14′ x 26 1/8″ x 5 3/4″) with a 284L volume.
The Naish Glide Javelin MC14 has already started shipping and should be hitting retail stores by the start of May.
One of the boards showed up early in Australia, with Naish Team Rider Jake Jensen scoring a win on the new MC14 at the Bridge To Beach SUP Race in Sydney last month.
And although the MC14 isn't even officially out in stores yet, we've already spotted its younger sibling, the Naish Javelin MC12'6″, in the wild…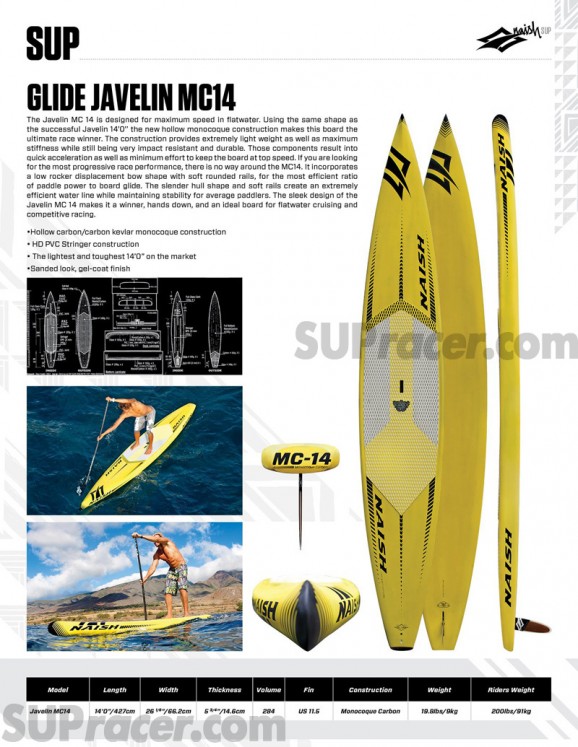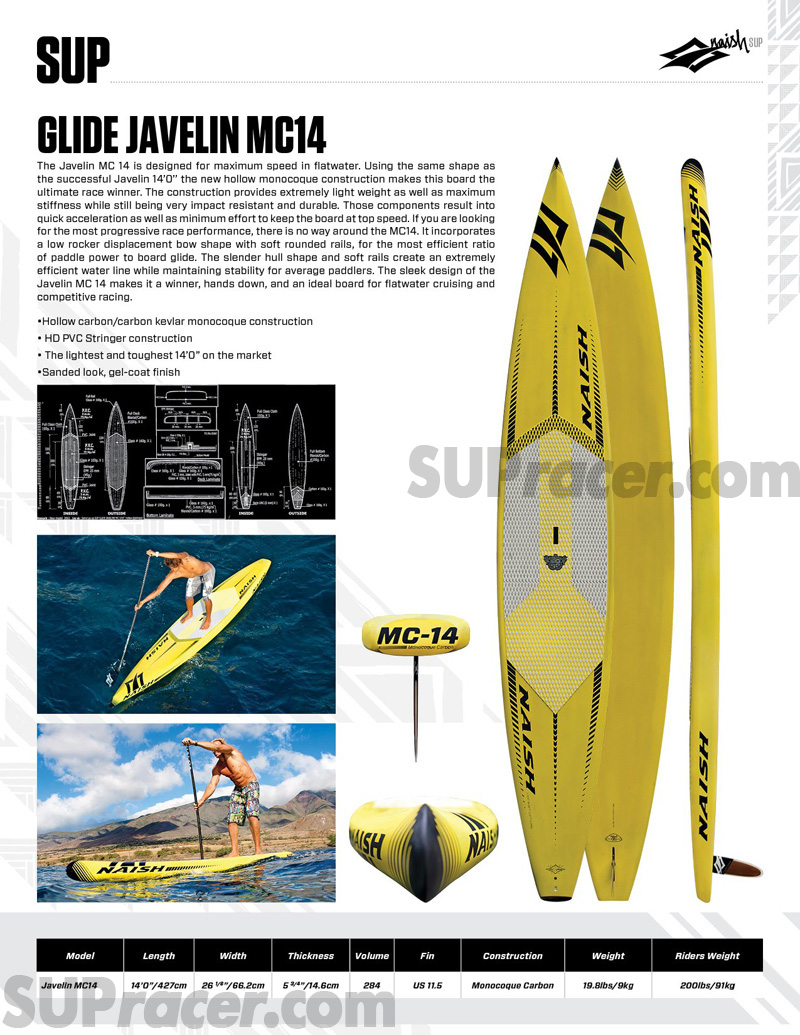 We'll have more info, pics and videos of the Naish Javelin MC14 coming soon.
Thanks to WINDSURFnSNOW for the additional pics.