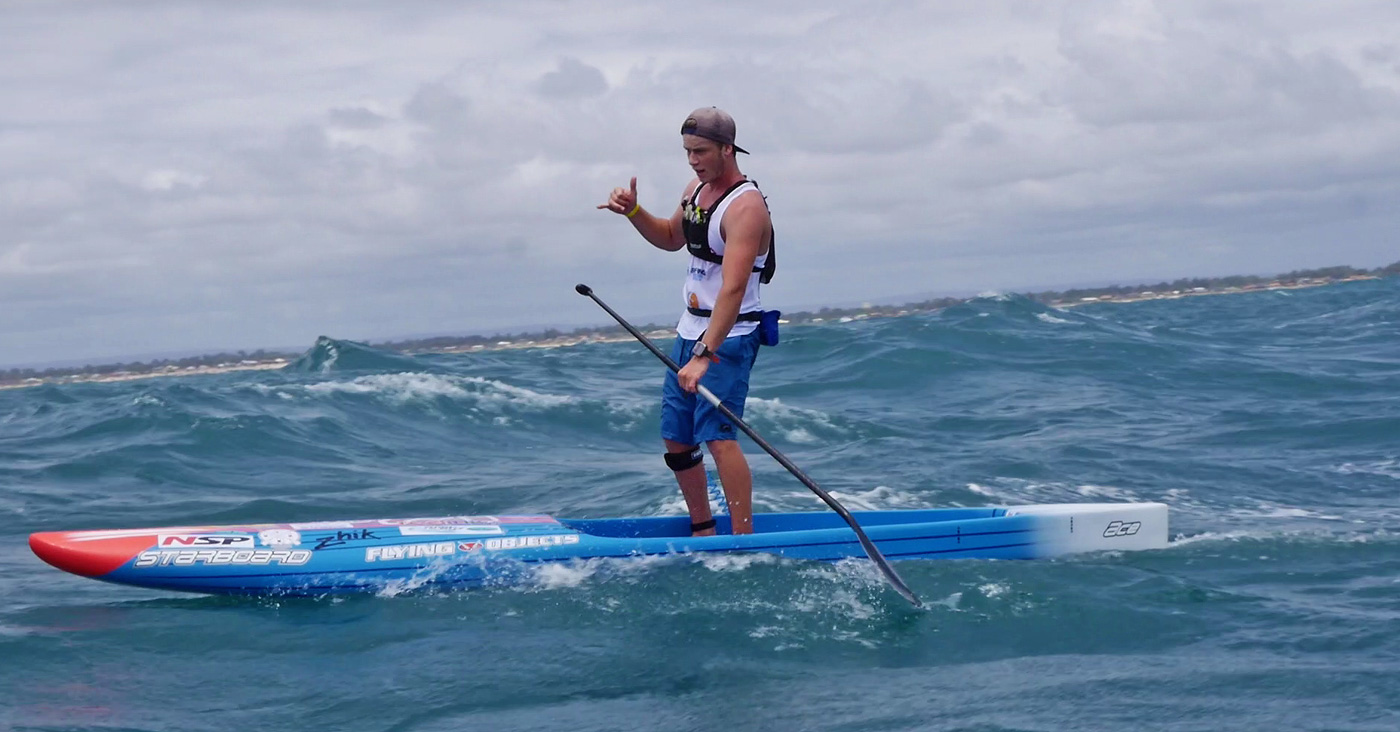 December 7, 2015
by Christopher Parker (@wheresbossman)
King of the King of the Cut, Matt Nottage, Now Ranked 13th in the World
Fresh off his King of the Cut crown, Australia's Matt Nottage has jumped right up the Top 100 Leaderboard to claim a world ranking of 13th.
The new hero of Australian paddling, who defeated the likes of world number two and Molokai champion Travis Grant, defending King of the Cut champ Beau O'Brian and almost all of Australia's best paddlers for the second week in a row, is +4 spots from his previous rank of 17th. Nottage also jumped +2 after his win at The Doctor a week ago, meaning he's moved +6 in the span of just 7 days.
That's quite remarkable considering how difficult it is to move even just one spot higher inside the uber elite top 20.
With the last big weekend of the year wrapped up, the SUP Racer World Rankings won't change again until 2016, meaning Nottage will finish the season inside the virtual "Top 15 of 2015" after what has been a truly breakout year for the 21-year-old. He began the year ranked 62nd in the world.
Clearly one of the best downwind paddlers in the world right now, Nottage has been signed with Starboard as a Australian national team rider this year. However I wouldn't be surprised if he either gets elevated to Starboard's international Dream Team or gets a serious offer from a rival brand before season 2016 gets underway. Actually I'd be shocked if he didn't.
Until then, the humble young star can bask in the glory of having absolutely annihilated Aussie Downwind Week, claiming Australia's two biggest ocean races and showing he's going to be a force to be reckoned with next year.
On a side note: How good is it to see all the fresh new blood that's come into the sport this year. Matt Nottage is one of a dozen guys that were virtual unknowns in 2015 but are suddenly now contenders in every race they enter (Nottage shared the podium yesterday with Michael Booth, for example). It really is great for the sport to see this influx of new talent, and I'm sure we'll see even more fresh faces next season.
Until then, check out the season ending SUP Racer World Rankings.