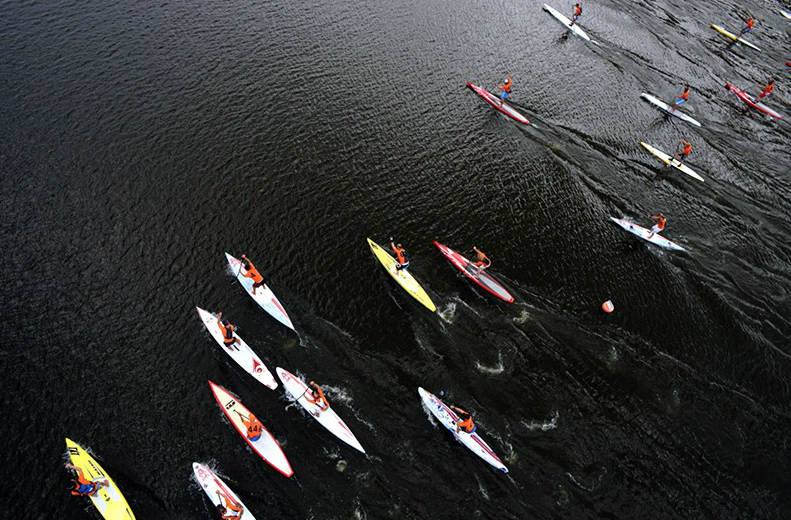 January 31, 2013
by Christopher Parker (@wheresbossman)
Lost Mills Update: $21,950 Cash Prizes, Awesome Races …And A Really Expensive Watch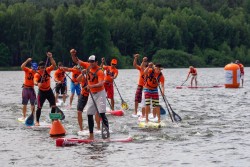 UPDATES: Go check out the new info about the 2013 Lost Mills SUP Race , including new races, bigger prize money and even more international paddlers… We're gonna need a bigger boat.
*****
Original story:
It's official: Germany's Lost Mills International will be offering $21,950 total prize money this June, instantly making it one of the most lucrative SUP races in the world.
After an awesome event last year, the 2013 Lost Mills is set to raise the bar again for Stand Up Paddle racing in Europe, with a huge prize purse, awesome new race formats and quite possibly a very stacked field of elite paddlers.
We already called it last month when we said the Lost Mills will be one of the biggest SUP Races of 2013. And now it looks set to be even bigger. We won't rehash the basic info, let's just get straight into the juicy details…
/// WHAT: The 2013 Lost Mills International SUP Race. A week long festival of Stand Up Paddling in Bavaria, Germany. It will include four different SUP races with a total of $30,000 in cash and prizes.
/// WHEN: 27th May – 2nd June
/// WHERE: It all happens on the beautiful lake "Brombachsee" in Southern Germany.
/// RACES: There will be four different SUP races at the 2013 Lost Mills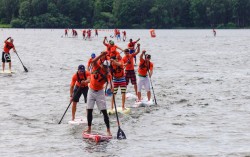 #1. Long Distance 
This is the main event, similar to last year except the course has been extended to 18km, just to make it a real challenge. Boards up to 14′ in length. This race will happen on Saturday 1st June.
#2. Speed Race
Knockout sprint format where every paddler uses the same type of board (the Mistral M1 inflatable). There will be qualification heats that lead up to the final. This was one of the big highlights from last year's event and we've been assured it's going to be even better this year.
#3. The Spalter Cup
This is the fun "local" race that's named after one of the nearby villages. It caters more to the recreational paddlers, though there's still prize money on offer so a lot of the top paddlers will probably join in as well.
#4. Fastest SUP Racer On Earth
This is where the event gets really cool. Details are still being fine tuned, but essentially this is a time trial race; every paddler will be on the same board (again, the Mistral M1 inflatable) and will be electronically timed over a 200m distance. The timing equipment is apparently accurate to 1/1000th of a second and gives instant results. Think of it as a F1 Grand Prix qualifying session, except instead of winning pole position, the fastest paddler walks home with an insanely expensive watch (see below).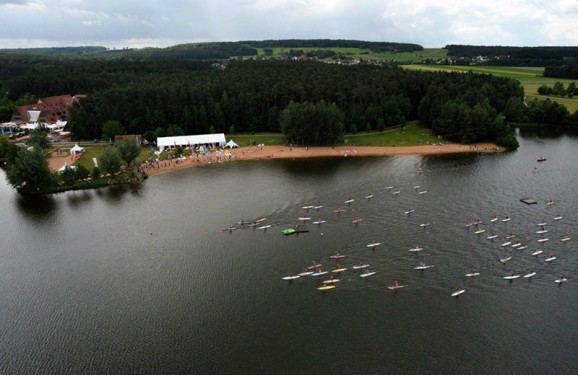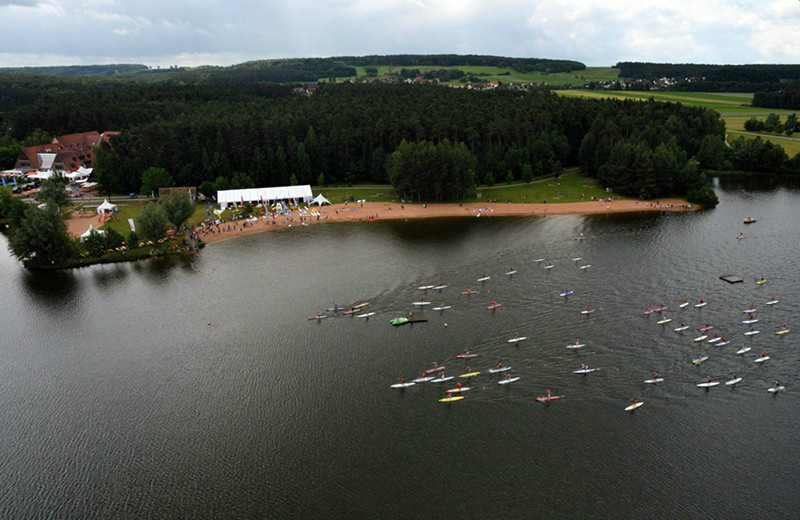 /// PRIZE MONEY: $21,950 in cash, a major prize worth $6,500, plus a bunch of smaller prizes. All up it's $30,000 worth. Here's the breakdown…
#1. Long Distance Race: $13,450 total
Men's / Women's
1st: $4,000 / $2,000
2nd: $2,000 / $1,000
3rd: $1,500 / $700
4th: $1,000 / $500
5th: $500 / $250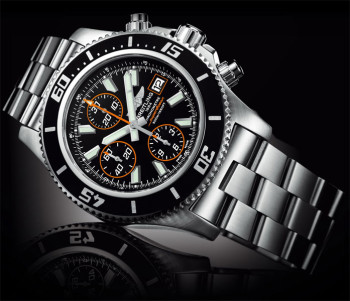 #2. Speed Race: $6,500 total
Men's / Women's
1st: $2,000 / $1,000
2nd: $1,000 / $600
3rd: $500 / $500
4th $300 / $300
5th $200 / $200
#3. Spalter Cup: $2,000 total
Men's / Women's
1st: $500 / $300
2nd: $300 / $200
3rd: $200 / $150
4th: $100 / $75
5th: $75 / $50
#4. Fastest SUP Racer On Earth
This is a winner takes all event. First prize: a Breitling Superocean Chronograph II valued at $6,500. If you know anything about watches you'll know how awesome this is. If not, just drool over the picture above. I have no idea what this has to do with SUP or how the organisers managed to snag this as a prize, but I don't care: I want to win this.
/// OH AND THERE'S MORE: There's also going to be a bunch of other cool stuff; live music, after-parties, a tent on the shoreline that holds 3,000 people, and, just maybe, a very elite field of international paddlers to battle it out with Europe's finest (but more on that later).
I was getting excited about the Lost Mills after what we heard a few weeks ago, but now that we've got the full details I'm just plain amped for this event. It's going to be big, it's going to be a lot of fun, and I think it's going to give the sport of Stand Up Paddle racing in Europe one hell of a boost.
Keep your schedule free from the 27th May – 2nd June and get yourself to Germany. SUPracer.com will definitely be there.