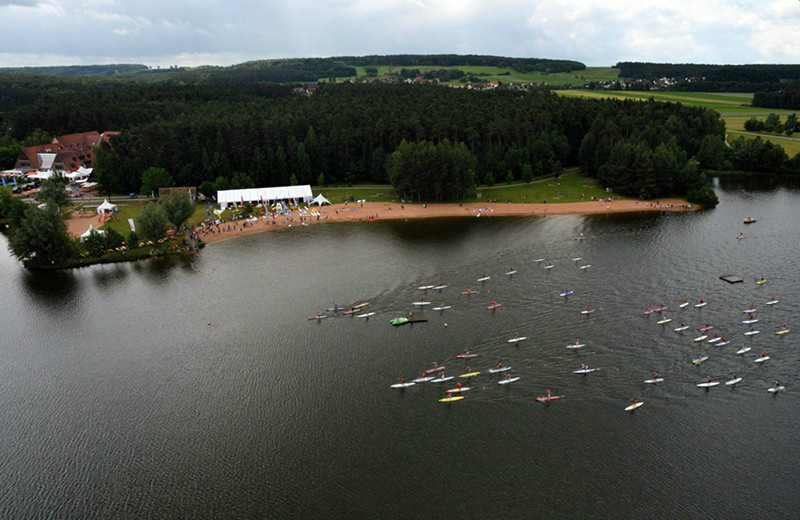 March 28, 2013
by Christopher Parker (@wheresbossman)
Lost Mills Updates: Prize Money, Paddlers And New Race Formats (Jamie Mitchell's Survivor Race Comes To Europe)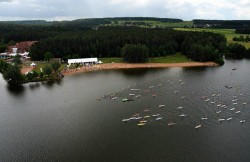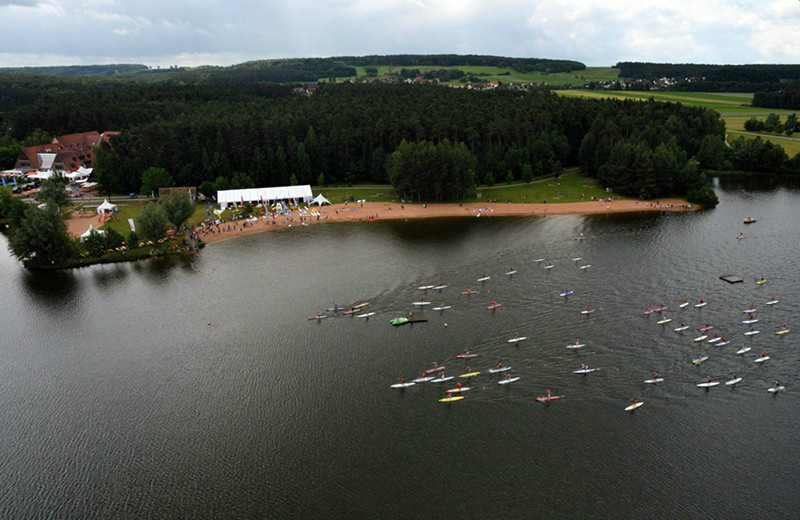 One of the events I'm really looking forward to this year, the Lost Mills International SUP Race, just keeps getting better, with organisers today announcing new races, bigger prize money and even more international paddlers heading to Europe at the end of May.
The Lost Mills is happening from the 27th May – 2nd June in Germany. There's $21,950 in cash prize money on the line, a further $11,000 in prizes (including an epic $6.5k Breitling) and an awesome location out in the Bavarian countryside. All of which has combined to attract a stacked lineup of Stand Up Paddle racing talent from across Europe and around the world…
Set on the scenic "Lake Brombachsee" (which is somewhere between Munich and Frankfurt), the 2013 Lost Mills will feature six different SUP races, with everything from knockout sprints to time trials to long distance marathons.
We were originally going to see a Mistral inflatable/one-design "World Championship" race at the event as well, but that's been pushed back to later in the year. However in it's place is something very awesome; the Jamie Mitchell Survivor Race. The event that made a huge splash last year in Waikiki is making it's European debut at the Lost Mills, with Jamie himself confirmed to be there.
For anyone that saw the Survivor Race in Waikiki (or Lake Tahoe) you'll know why this event is so much fun. It challenges a paddler's skill and fitness, but also race tactics and strategy. Do you hold back and play it safe, conserving energy but risking missing the cut? Or do you go out hard to guarantee you progress to the next race, even though you might burn out before the final round?
The Jamie Mitchell Survivor Race @ the Lost Mills will be using inflatable 12'6 race boards. Event sponsor Mistral will be hooking paddlers up with their brand new range of inflatables, though paddlers can choose to race on any brand of 12'6 inflatable that they want.
JM will be doing his best to claim victory in his namesake event, though the 10x World Champ will be up against it… So far the international paddlers confirmed for the Lost Mills include defending champ Chase Kosterlitz, Travis Grant, Casper Steinfath, Georges Cronsteadt, Paul Jackson, Beau O'Brian, Jake Jensen, Eric Terrien, Rami Zur, Jim Terrell and all of Europe's finest, such as Greg Closier, Yoann Cornelis, Gaetene Sene and probably another dozen or so guys that could potentially reach the podium.
Yep, it's going to be big.
So if you can get yourself to Germany at the end of May, do it. Best of all, the Lost Mills falls one week after the SUP Race Cup, which is happening just down the road in St. Maxime, France. Then the week after is the Stand Up World Series event in Oleron, France. Come to Europe for three weekends and you can enjoy three major SUP race, which boast a combined prize pool of over $65,000.
With that sort of cash on the line, we can expect to see a solid convoy of paddlers making their way between each event. Team SUPracer.com will certainly be joining them: The 2012 Lost Mills was one of the highlights of the SUP racing season and the 2013 edition is set to be at least twice as big.
Here's exactly what we're going to see in Germany:
(Race #1) THURSDAY: The Fastest Paddler On Earth (winner-takes-all prize: $6,500 Breitling watch)
This is going to be very cool. The "Fastest Paddler On Earth" SUP race is a 200m individual time trial on 14′ carbon boards, with paddlers sprinting across a straight stretch of water and battling against nothing but the clock.
We're hearing there's even going to be Olympic-grade timing systems in place that are accurate down to the thousandth of a second. It'll be awesome to watch live, but even if you can't make it to Germany the whole thing will be streamed on the web (including live timing).
It'll be very interesting to see who walks away with the main prize. Someone like Jim Terrell will be hard to beat; the guy competed in 4 Olympics in the sprint canoe class, with the 200m distance becoming his specialty.
But no matter who wins, it'll be fun for every paddler to get an accurate time and compare it with their friends. There's definitely some bragging rights on the line with this race…
Oh and did we mention the paddler with the fastest time walks home with a $6,500 Breitling? And this isn't even the main event…
(Race #2) FRIDAY: Spalter Cup ($2,000 total prize money)
This is a fun "local" race, yet there's still more prize money on this one event alone than most other SUP races around the world.
(Race #3) FRIDAY: Jamie Mitchell Survivor Race ($6,500 total prize money)
This is going to be fun. The Jamie Mitchell Survivor Race made its debut at the Waikiki Paddle Festival last year and was an instant hit with both the paddlers and the crowd.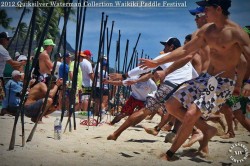 The event is basically a knockout sprint format: eg. you start with 50 paddlers and have five back-t0-back rounds of sprint races. The bottom 10 get knocked out each round until the field is whittled down to 10 "survivors", who battle it out one final time for the victory.
So to win this thing, you've gotta do 5x sprint races in a row and still be fit enough to win the final round. It literally becomes a survival of the fittest.
Travis Grant won the first ever Survivor back at the Waikiki Paddle Festival, while Jamie Mitchell claimed the crown in Lake Tahoe a few months later. Both those guys will be in Germany and considering the way they paddle, I'd expect both of them to make it through to the final round. Though they're going to have plenty of competition…
(Race #4) SATURDAY: Seehof Cup (prizes for the winners)
This is a fun, middle-distance race for the amateur paddlers. No pros allowed.
(Race #5) SATURDAY: Long Distance Race ($13,450 total prize money)
This is the main event of the 2013 Lost Mills.
The Long Distance Race will be an 18km grind across two lakes, with two short runs in between. This is where we're going to see the likes of Chase Kosterlitz, Jamie Mitchell, Travis Grant, Jake Jensen, Paul Jackson, Beau O'Brian, Georges Cronsteadt, Casper Steinfath, Eric Terrien and probably half a dozen other guys battling it out for the lead for almost two hours.
Expect some tactical draft trains forming early on, however the 150m run in between each lake, plus half a dozen or so buoy turns can really mix things up. The field will be stacked and the race will be long. Just finishing in the Top 10 of this one will be a massive achievement.
(#6) SUNDAY: Fun Race
We're not exactly sure what this involves, but it's got something to do with a casual paddle across the lake to another town, where paddlers will be treated to a genuine Bavarian breakfast.
Pretty sure it's going to be less of a race and more of a cure for the post-Saturday night party hangover.
Just look at that picture… only in Germany.
*****
So yeah, it's going to be a big week of racing in a couple of months time.
The main events will be the Long Distance Race, the "Fastest Paddler On Earth" Time Trial and the Jamie Mitchell Survivor Race. Both the Distance and Time Trial events are on 14′ carbon boards, so that's what you need to bring to Germany. The Survivor Race is on inflatable 12'6 boards, and while you can race on whatever brand you like, Mistral will have plenty of inflatables available if you don't have your own.
Throw in a few fun races, some SUP clinics from the likes of Chase Kosterlitz and Jim Terrell, a special Q&A evening with the stars of Team Quickblade, a massive expo where you can demo every board you ever wanted, those giant 10-person inflatable boards that'll no doubt be causing havoc on the lake, a huge after-party with some very "special" German bands performing, an awesome location out in the Bavarian countryside, event sponsorship from one of the biggest beer brands in Germany, and… Well, you get my point. We're excited about this one.
If you're excited yourself, you can go and register on the official site. There's only two months and counting until the 2013 Lost Mills, so go hit up SkyScanner.com and start looking for flights to Germany…