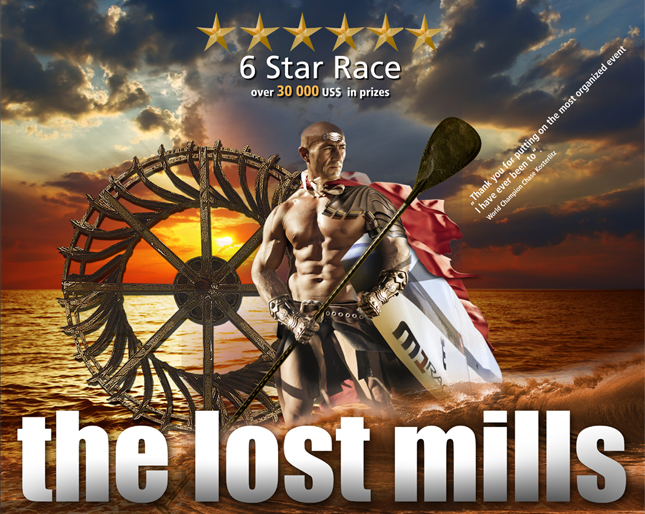 January 15, 2013
by Christopher Parker (@wheresbossman)
Lost Mills 2013: The Germans Are Putting $30,000 On The Line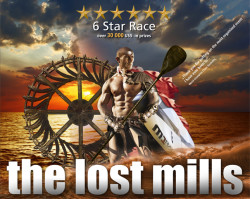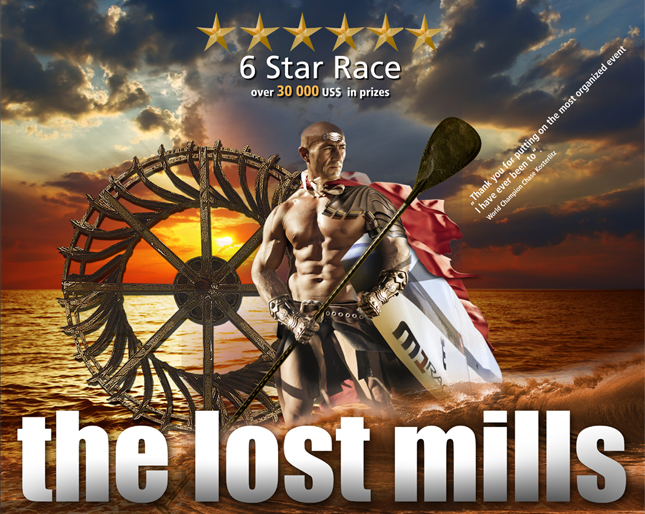 UPDATE: Lost Mills 2013 info updated (prize money, race formats and more)
ORIGINAL STORY:
The 2013 Lost Mills International SUP Race has just been announced, and looks set to be one of the biggest races in Europe this year (and possibly one of the biggest in the world).
With $30,000 in prizes and some dude that looks like he came straight outta Sparta, the Lost Mills SUP Race is set for the weekend of 1st and 2nd June 2013 at the very scenic Lake "Brombachsee" in Bavaria, Germany.
The 2012 Lost Mills (won by Chase Kosterlitz, who will be back to defend his title this year) was an awesome event; lots of good paddlers, lots of prize money and extremely well organised, and it looks like the 2013 Lost Mills will be even better.
The announcement of this race may also be the final piece in the puzzle for an informal European SUP Racing Tour; between May and June there are now five weekends in a row with major (i.e. $10,000+) Stand Up Paddle races in Europe (France, Germany and Belgium to be precise), which will surely attract plenty of the big names from Hawaii, Australia and the U.S.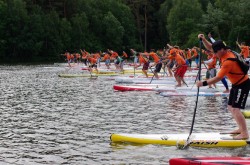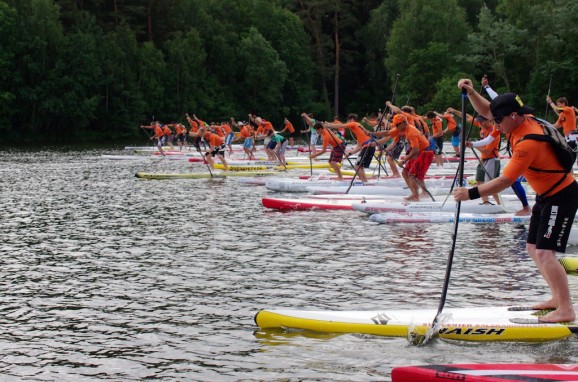 But back to the Lost Mills: The highlight will be the 11km Long Distance SUP race, which produced a pretty awesome course at the inaugural event last June. The lake where this event is held, Brombachsee, is split in two; you paddle across one lake, do a short run over some grass into the next, paddle around that, then hop back into the first lake for one last paddle to the finish. Throw in a bunch of buoy turns and it really mixes things up.
The 2013 Lost Mills will run all week, from Monday the 27th May to Sunday 2nd June. Last year there were some smaller, lead-up races during the week, as well as plenty of festivities and a mini SUP expo, so we can expect the same this time around. The main event though, the Distance Race, will be held on the Saturday June 1st.
There's also going to be a "speedrace" this year. We've asked the organisers exactly what that means, though it could be similar to the unique, inflatable SUP sprint race that were held at the 2012 Lost Mills.
We're also waiting to hear exactly how much of the "$30,000 cash & prizes" will actually be prize money, and then how much of that will go to the winner of the distance race. In 2012 the Lost Mills offered $20k in prizes, with $10k of that being cash and just over $2,000 going to the winner, so you could probably expect $15,000-$20,000 in prize money this year. That would make the Lost Mills not only a massive SUP race in Europe, but also one of the most lucrative SUP races in the world, period (by way of comparison, the Battle of the Paddle has a $25k cash purse).
The whole setting for the Lost Mills SUP Race is pretty awesome; it's a scenic lake in the middle of nowhere in Bavaria. There's a couple of old-school Bavarian villages nearby and a pretty sweet hotel right near the lake (plus a campground, if you wanna rough it), but apart from that you're pretty much out in the German country side. The aerial shot down below gives you a good idea of what it's like.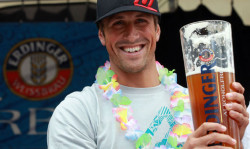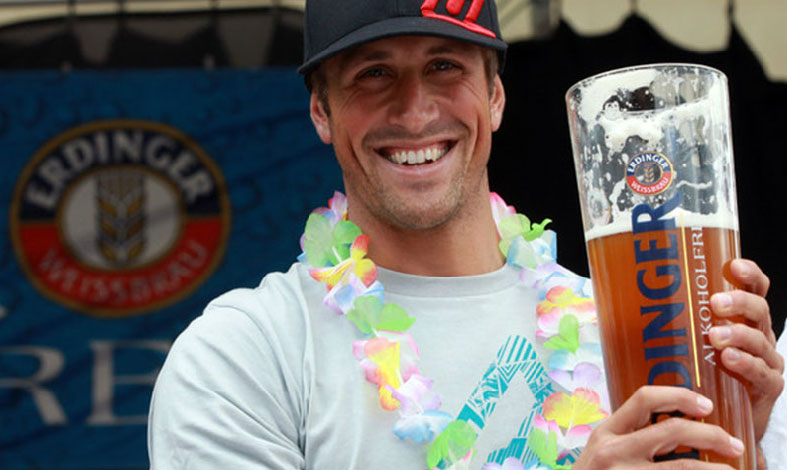 The name "Lost Mills" is also pretty interesting… Lake "Brombachsee" is man-made, and before it was a lake, the area was home to a bunch of old timber mills. They all get submerged when the lake was formed, so while you're racing you're actually paddling straight over the top of a bunch of old mills. Hence the event name, "Lost Mills".
So if you want to compete in a super fun, very competitive and extremely well organised SUP race, you should be in Germany this June. I mean c'mon, just look at Chase Kosterlitz's "trophy" from last year's race; the Germans know how to organise an event that's for sure.
We'll give you more details about the 2013 Lost Mill SUP Race as it happens. Plus next week we'll be taking a closer look at this informal "European SUP Race Tour" that could be happening in May/June. So stay tuned: Exciting times for SUP racing in Europe!