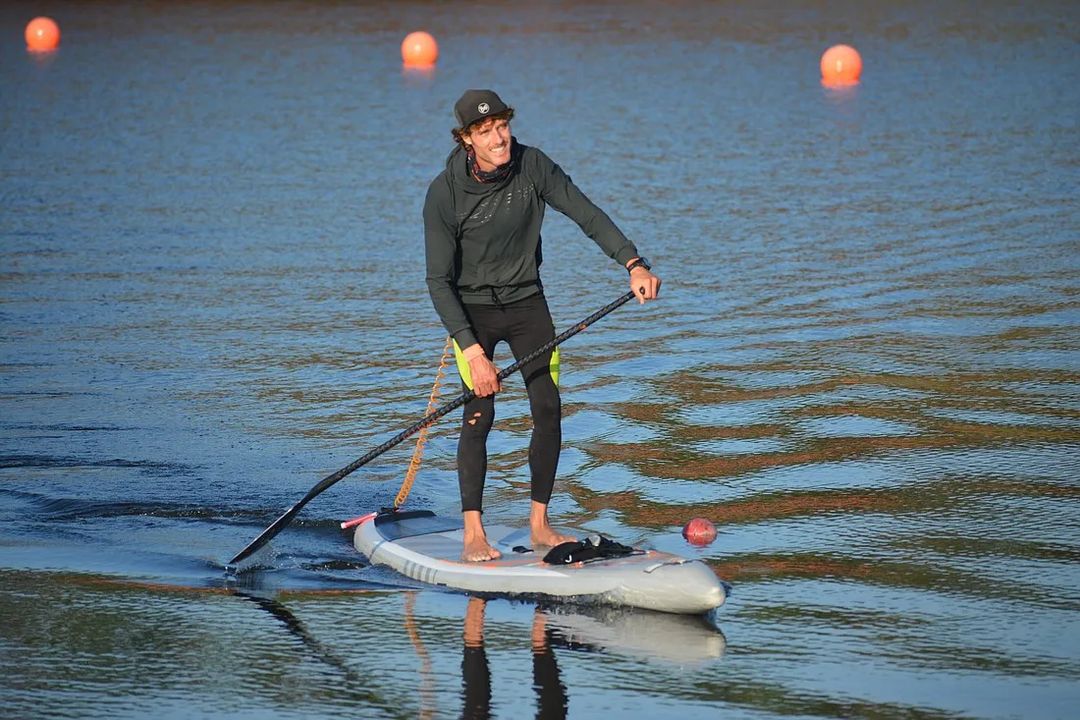 December 3, 2022
by Christopher Parker (@wheresbossman)
PAOLO MARCONI IS THE LAST PADDLER STANDING!
Last Paddler Standing was billed as the craziest race of the year and it didn't disappoint. Two days of slow-moving drama and emotion as 18 paddlers attempted to be the last one standing.
Thanks to everyone who tuned in live for this grand experiment — you can now watch a replay of the final 12 hours from our 50-hour non-stop live stream (youtube won't save longer than 12 hours).
NOTE: YouTube clipped this replay right as Paolo was completing his 48th and final lap, but we've uploaded "Paolo's Finish" as a separate video below.
---
THE FINAL 12 HOURS (REPLAY)
---
THE FINAL 7 MINUTES (PAOLO'S FINISH!)
(not loading above? click here)
---
STILL STANDING AFTER 48 LAPS
Paolo Marconi (Italy)
NO LONGER STANDING…
John Knippers [retired after 47 laps]
Alex Somoano [DQ'd after 43 laps]
Bobby Johnson [retired 41]
Göran Gustavsson [retired 40]
Joshua Lanphear [retired 26]
Aleksey Synkov [retired 24]
Brendon Prince [retired 19]
Brian Richardson [retired 18]
Tony Peters [retired 16]
Denise Forner [retired 13]
Josette Lata [retired 12]
Patrick Broemmel [retired 12]
Tracy Cullinane [retired 12]
Brandon Grundy [retired 8]
Heidi Stapula [retired 5]
Anton Synkov [retired 4]
Bryant Ransom [retired 3]