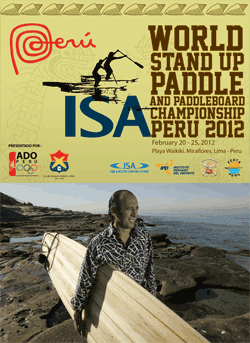 February 18, 2012
by Christopher Parker (@wheresbossman)
[INTERVIEW] ISA President Talks World Championships…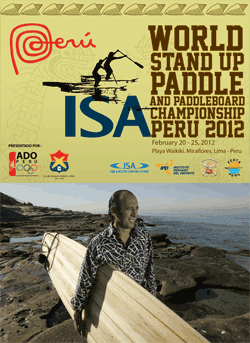 The ISA Stand Up Paddle World Championship in Peru kicks off in just a couple of days.
Over 100 paddlers from 17 countries are making the trip, and the main man responsible for getting them there is ISA President, Fernando Aguerre.
The Argentinian, who's a mad keen stand up paddler himself, chatted with SUP Magazine about the ISA's decision to add SUP to its roster.
Here's what he had to say…
SUPMag: "When and why did the ISA decide to bring standup into its program?"
Fernando: Standup has been a surfing sport since the beginning. … I committed to launching the ISA World SUP and Paddleboard Championship three years ago, and it took awhile to find the right partner and the funding for the first event.
And on what separates the ISA event from other World Championship races (such as Molokai, Hennessey's and the SUP World Series), here's what Aguere thinks:
All ISA World Championship events are team events. That's what differentiates the ISA from all other competition. Athletes compete in ISA events as part of their national teams, representing their countries.
Mr. President also talks about the conflict between surfers and SUPers, why they chose Peru for the inaugural SUP World Champs, and what the paddler he's most looking forward to watching race…
Check out the whole interview over @ SUP Magazine.