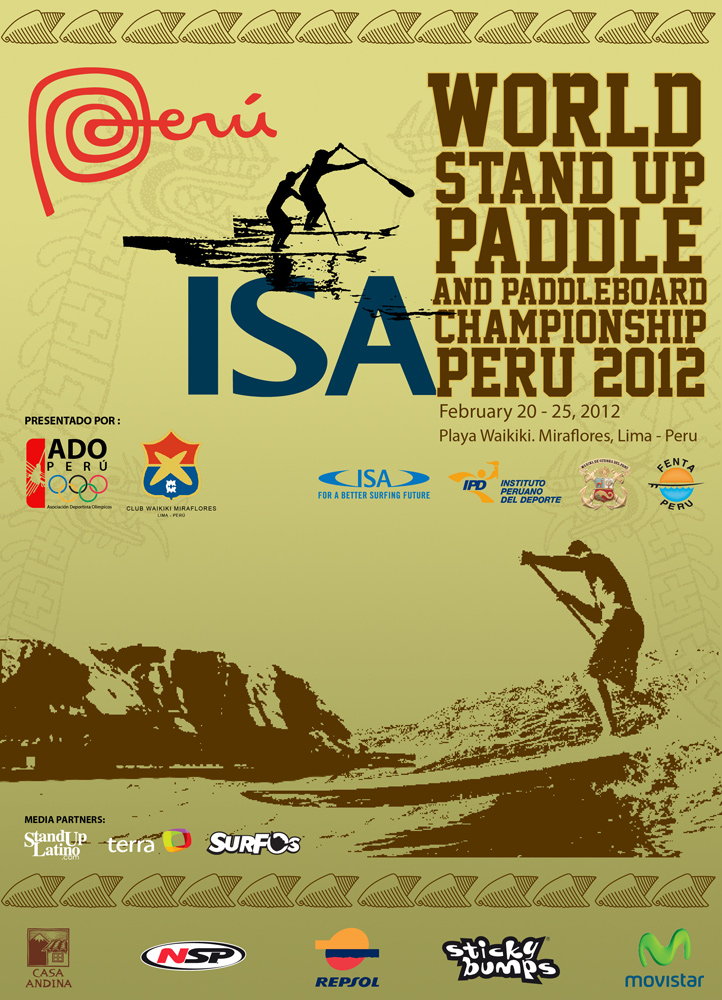 February 17, 2012
by Christopher Parker (@wheresbossman)
Countdown to Peru: One Week Until The World Championship SUP Races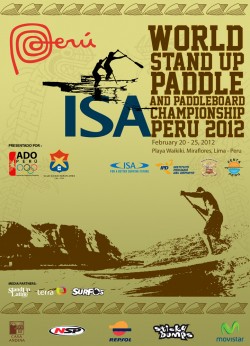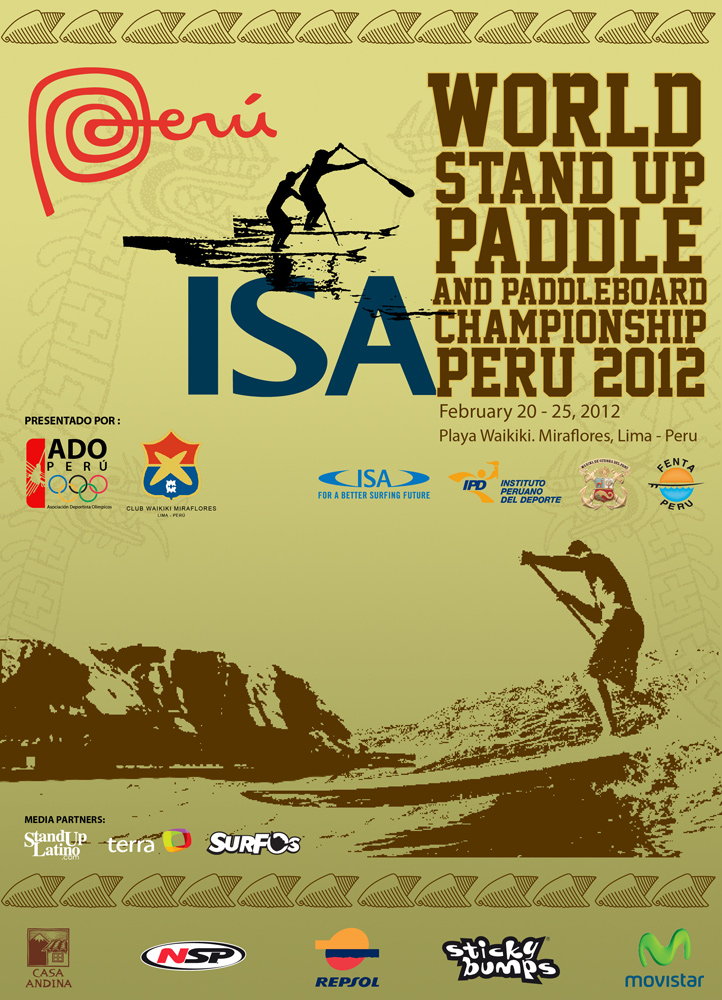 It's not long until the action kicks off in Peru, with the start of the ISA World Standup Paddle and Paddleboard Championship (doesn't exactly roll off the tongue, does it?) just days away.
This is the first year the ISA (International Surfing Association) has held the Paddleboard World Champs, which combines SUP racing, SUP surfing and prone paddle boarding in order to crown one champion paddling nation.
The opening ceremony is in just 48 hours (Sunday 19th) and the SUP surfing/prone paddleboarding races kick off early in the week. But the most exciting part (I'm not biased…) – the stand up paddle racing – takes place on the 24th & 25th.
So that means we're just one week away from seeing many of the world's elite stand up paddlers battle it out. Though in addition to the individual glory, what they'll really be gunning for is the trophy that goes to the overall winning country.
Results are added up for each event (SUP racing short course, SUP racing long course, SUP surfing, Prone Paddleboard racing) and the country that scooped the best overall results become World Champions.
The Aussies, Hawaiians and U.S. teams will start as the red hot favourites (yes, Hawaii and the U.S. are separate countries for the next week). Though they'll be up against countries from as far away as South Africa and Ireland. All up, around 17 countries are making the voyage to the beaches of Miraflores, Peru.
The event will be webcast LIVE, and you'll get all the latest news and results right here on SUPracer.com. So make sure you're following SUPracer on Facebook and you won't miss a thing!
In the meantime, check out exactly what's in store next week…
*****
THE RACES
"SUP Technical" race
4.5km Battle of the Paddle style race, in and out through the surf. 12'6″ boards. Course is @ Chorrillos.
"SUP Marathon" race
18km long distance race. 12'6″ boards. Course is from La Punta to La Pampilla.
"Team Relay" race
A combination of Stand Up Paddling and Prone Paddling. Each team has four members; 2x SUP paddlers (1x guy and 1x girl) and 2x Prone paddlers (1x guy and 1x girl).  Each lap will be between 400m-1,000m. Sounds pretty cool.
THE SCHEDULE
Sunday 19th February
Opening ceremony
Tuesday 21st-Thursday 23rd
SUP surfing and prone paddleboard events
Friday 24th February
This is where the fun really begins!
9:00am SUP Technical Women (heat #1)
9:30am SUP Technical Men (heat #1)
10:00am SUP Technical Women (heat #2)
10:30am SUP Technical Men (heat #2)
11:00am Team Relay (heat #1)
11:30am Team Relay (heat #2)
2:00pm SUP Technical Women (FINAL)
2:30pm SUP Technical Men (FINAL)
3:00pm Team Relay (FINAL)
Saturday 25th February
FINAL – SUP Marathon (Women)
FINAL – SUP Marathon (Men)
*****