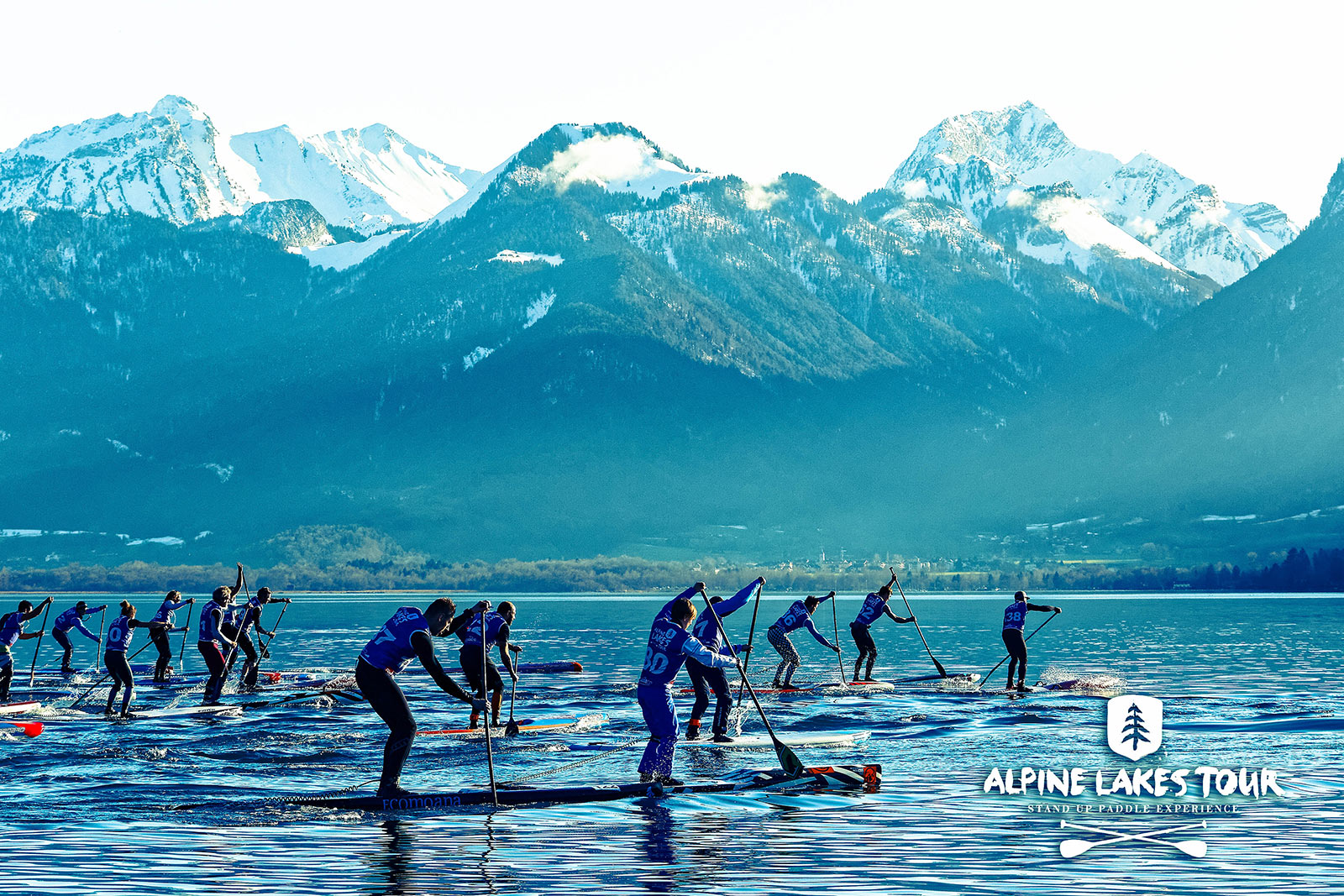 January 20, 2018
by Christopher Parker (@wheresbossman)
GlaGla Race: Tom Auber, Melanie Lafenetre Make It a French Double as 494 Brave Paddlers Create a Grand Spectacle in the Alps
https://www.instagram.com/p/BeMDRFRgAeu/
Tom Auber and Melanie Lafenetre have won the 2018 GlaGla Race, as hundreds of paddlers braved the freezing cold French Alps to produce one of the largest races our sport has ever seen.
Tom claimed victory for the home nation after a frantic finish with Leo Nika — it was a literal photo finish, which is heartbreaking for Leo as it repeats the exact same scenario from 12 months ago. Italian Martino Rogai was just behind in third after pushing hard over the final kilometres, while Molokai hero Travis Grant had to settle for fourth place following a high-paced sprint to the line. The lead quartet stuck together for almost the entire 14km race, with Federico Esposito and Yanis Maire the only ones who could stay within shouting distance.
In the women's it was all Melanie, with the 17-year-old from St. Maxime opening a commanding lead early and never looking back.
But the real story from this year's GlaGla adventure was just how many paddlers stood on the start line. With just under 500 paddlers signed up for this crazy, cold water classic, the GlaGla is officially one of the biggest (by one measure it's the #2 race in the world right now).
Full results from the short distance and long distance over on the official timing site.
You can also watch a full replay of our GlaGla Race Facebook Live stream.
A massive "merci beaucoup" to Benoit and the crew from the Alpine Lakes Tour, as well as title sponsor Red Paddle Co, for helping make this amazing event happen. See you back in the French Alps in January 2019!