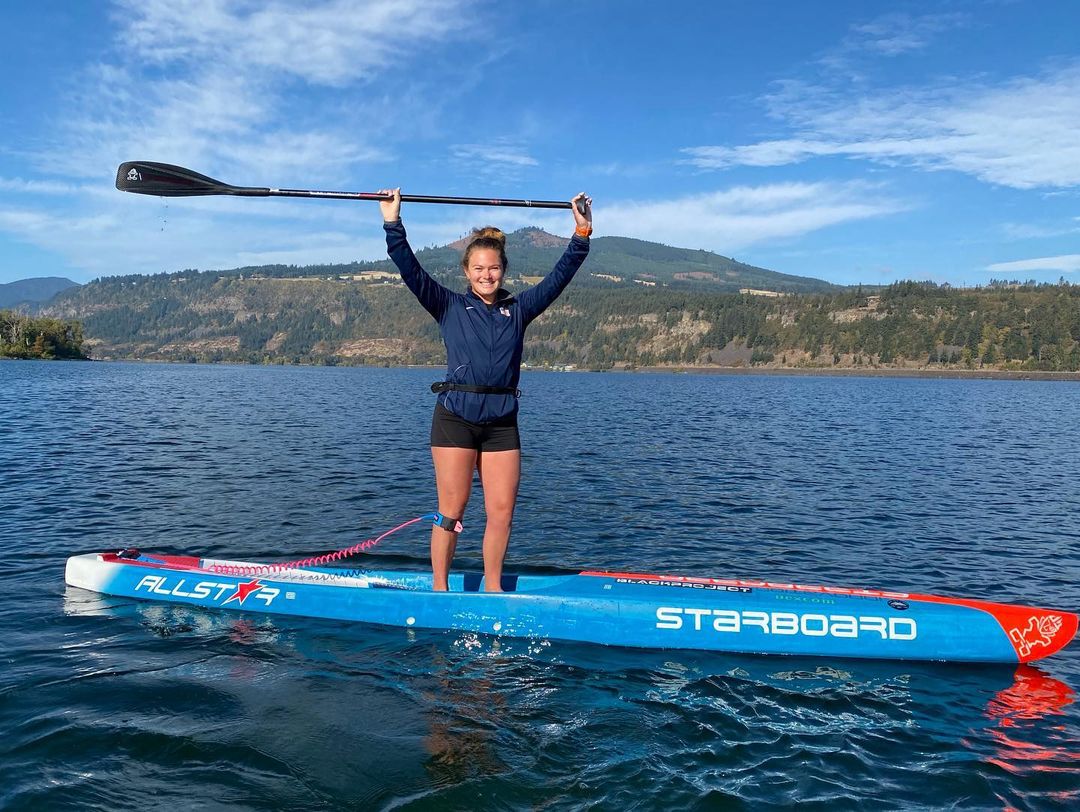 April 22, 2023
by Christopher Parker (@wheresbossman)
594 days and a major injury later, former number one Fiona Wylde is ready for a comeback
After missing all of season 2022 with a serious shoulder injury, former world number one, 3x world champ and all-round ambassador for the sport Fiona Wylde will make her long-awaited return to racing at the Euro Tour in Spain next week.
When Fiona lines up on the shores of Santa Pola for the World SUP Festival on 29 April it'll be exactly 594 days since her last race — the ICF Worlds in Hungary on 12 September, 2021. Fiona won gold that day, and despite an 18-month absence you'd be brave to bet against her.
Fiona shared news of an imminent return on her new YouTube channel today along with insights into her distance training. And while there was no mention of which race will actually mark her comeback, I hear she'll be there in Spain next week.
As the highest-profile and most successful female athlete of the past four years, Fiona's highly-anticipated return sets up a scintillating season as four of the all-time best get back on the water just as the next wave of women have wrestled their way to the top.
Joining Fiona on the comeback trail is 2008 Battle of the Paddle champion Jenny Kalmbach, who will compete in the PanAm Games in Chile alongside Canada's Lina Augaitis, as well as fellow former podium-topper Seychelle who sat out the past two seasons.
But they'll have a fight on their hands.
Since Fiona last raced, two Spaniards have taken over the world of distance racing. Espe Barreras, Fiona's friend and Starboard teammate, and NSP's young star Duna Gordillo are the top two paddlers in the world right now.
Espe, the defending ICF distance world champ, has shown formidable form this season and looks like the one to beat, while Duna is the defending ISA distance world champ and arguably the brightest prospect in the sport given she's only 20 years of age. Throw in a distance-focused April Zilg and suddenly the marathon podium will be very hard to predict.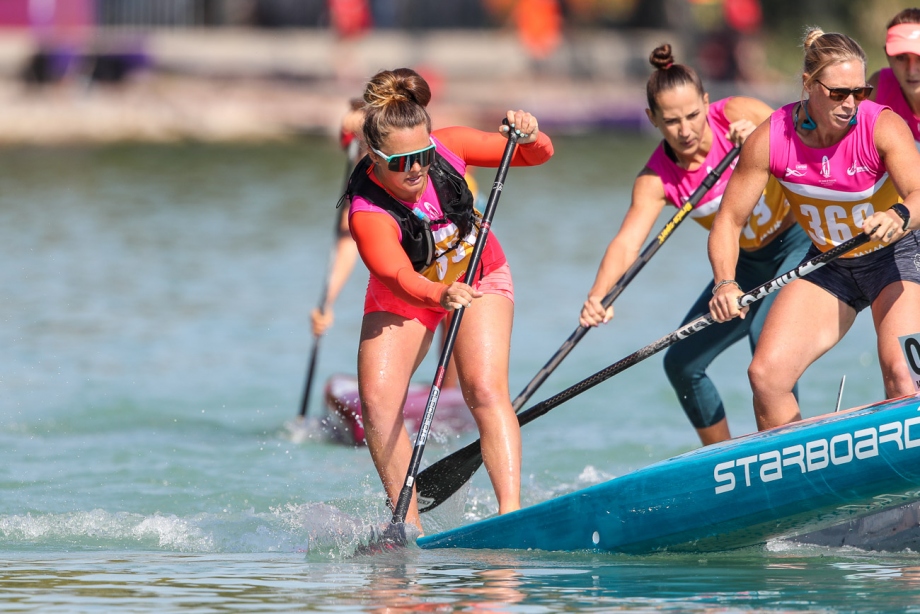 Fiona won gold at the Worlds in Hungary nearly two years ago (@planetcanoe)
Can Fiona return to the top? Her first event in almost two years shouldn't be taken as final judgement – and the field will be split between Spain and Carolina anyway – but I do think we'll get a pretty good form guide next week in Spain where Espe will also be racing.
Duna, Seychelle and April will be at Carolina that weekend, but hopefully it's not too long before the best women in the world face off (date clashes be damned). At the very least, I believe we'll see almost every top athlete at the ICF Worlds in Thailand later this year in what's shaping up to be a massive event.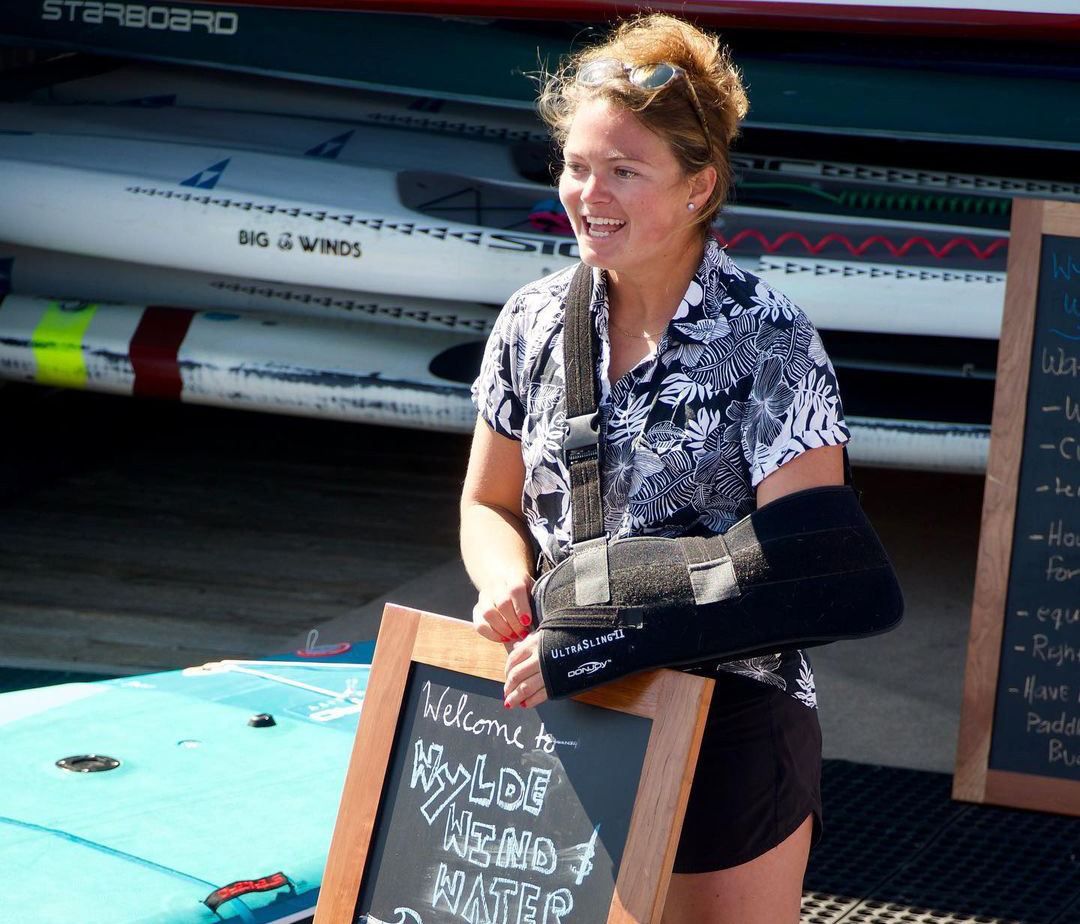 While it's been a mighty long break, Fiona hasn't just been sitting around waiting for her shoulder to heal. The irrepressible 26-year-old has been busy.
Last summer, the Hood River local setup Wylde Wind & Water in her hometown and now coaches the local junior paddlers, a system that Fiona herself graduated from when the late, great Steve Gates was head coach.
The Oregonian also went back to uni, joined the Board of Directors at USA SUP Racing and became a committee member within the ICF.
But now she's ready to stand back on the start line. And, from knowing how competitive Fiona is, I presume she feels ready to stand back on top of the podium, too.
Season 2023 just got even more interesting.