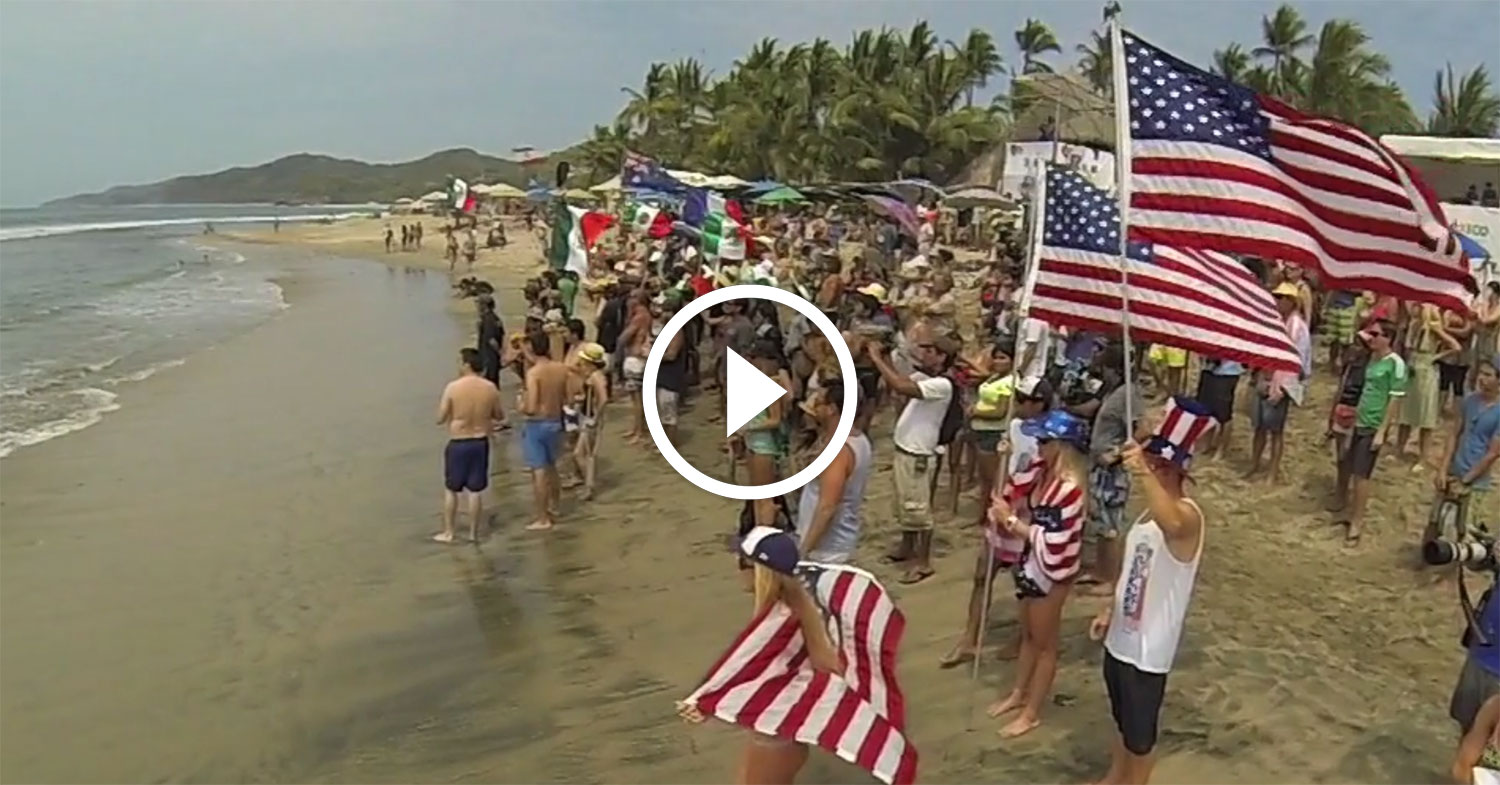 May 13, 2016
by Christopher Parker (@wheresbossman)
Watch the "Chasing Gold" Movie Trailer: The Story of Team USA's Victory at the 2015 ISA Worlds
Thanks to the crew at SUP the Mag, here's the trailer for the new paddleboard movie "Chasing Gold," which follows Team USA's quest to win the 2015 ISA Worlds in Mexico.
Prior to the 2015 World Championship, Team Australia had famously never been beaten at this event. That all changed on the golden sands of Sayulita beach though, with the Americans bringing their A-team and dominating the week to bring home the team trophy.
Led by gold medal performances from Candice Appleby, Danny Ching, Jack Bark, Izzi Gomez and Sean Poynter, and with strong support from the likes of Slater Trout, Chuck Glynn, Carter Graves, Dave Boehne and more, Team USA not only beat the Aussies, they destroyed them. America won so many events that the awards ceremony on the final day was basically just Star-Spangled Banner played on loop for an hour.
This new movie, which comes from filmmaker Brent Deal (same guy behind H2Indo, H2Mexico and Decade of Dominance) and is presented by SUP the Mag, will premiere on the most symbolic of dates, the 4th of July aka America's Independence Day.
There's no love lost in sporting showdowns between Australia and the USA, so no doubt the Aussies will be keen for revenge later in the year, and will probably use this proudly patriotic American film as motivation to reverse the result.
Though don't forget about a small little island nation called Hawaii, which gets its own separate entry at ISA events and whose team wasn't too far behind the Aussies and Americans in Mexico. From what I hear, the Hawaiians will be even stronger this time around, meaning we could be in for an epic country-vs-country battle in six months' time.
It's actually rather good timing with this trailer — yesterday marked the six month countdown to the 2016 ISA Championship, which will be hosted in Fiji from November 12-20.