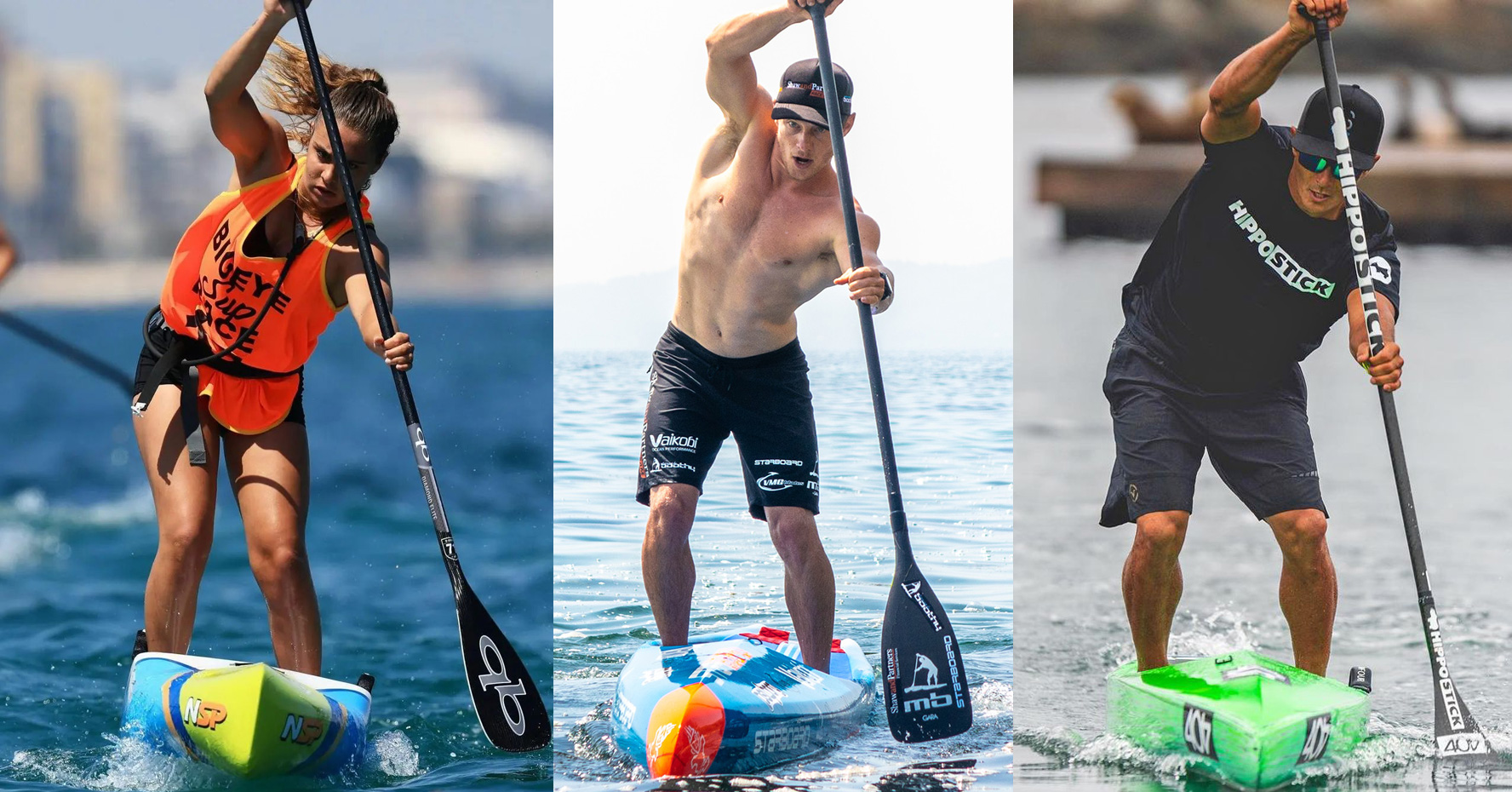 April 26, 2023
by Christopher Parker (@wheresbossman)
Big Weekend: Here are the key match-ups to watch in Carolina and Santa Pola
It's going to be a big weekend as the iconic Carolina Cup returns for its 12th edition while in Spain the ill-timed World SUP Festival will attract a strong field to week three of the Euro Tour.
Between these two events, half a dozen of the world's best will make their season debuts and setup a series of sensational skirmishes. Here are the big names to watch…
Danny vs Boothy
Carolina Cup
The men's field isn't nearly as deep as usual, but the infamous "Graveyard" race will feature two of the greatest distance paddlers of all-time in what should be an epic arm-wrestle. At stake is the "King of Carolina" title.
Danny Ching is a four-time champion of Carolina, Michael Booth has three victories. Between them, they've won more than half the big races ever held at Wrightsville Beach.
While Boothy is the man to beat these days – he has both age and form on his side – Danny has a good chance. Boothy looked vulnerable after falling to Shrimpy in Puerto Rico six months ago, while Danny won Carolina as recently as 2021 and seems to carry exceptional race fitness every day of the year courtesy of his outrigger obsession.
My money's still on Boothy – he's the defending champ and after Puerto Rico will be hungry to prove he's number one again right throughout this season – but I think it'll be close, and if anyone else finishes top two I'll be surprised.
Interestingly, if Danny can snatch the win this weekend he'll match the mythical number set by Annabel Anderson who sits alone with five Carolina Cup titles (though she did five-straight, which is simply extraordinary). On the flipside, if Boothy wins then he equals Danny's record of four men's titles.
And if either of them wins, which is near-certain, they'll have an astonishing 8 out of 12 Cups between them. The Kings of Carolina.
Of course, one of the dark horses could usurp the throne, but I think the rest of the field is battling for the final step on the podium. And my money is on young Spanish hero Aaron Sanchez who's in town along with the awesome crew from Mallorca.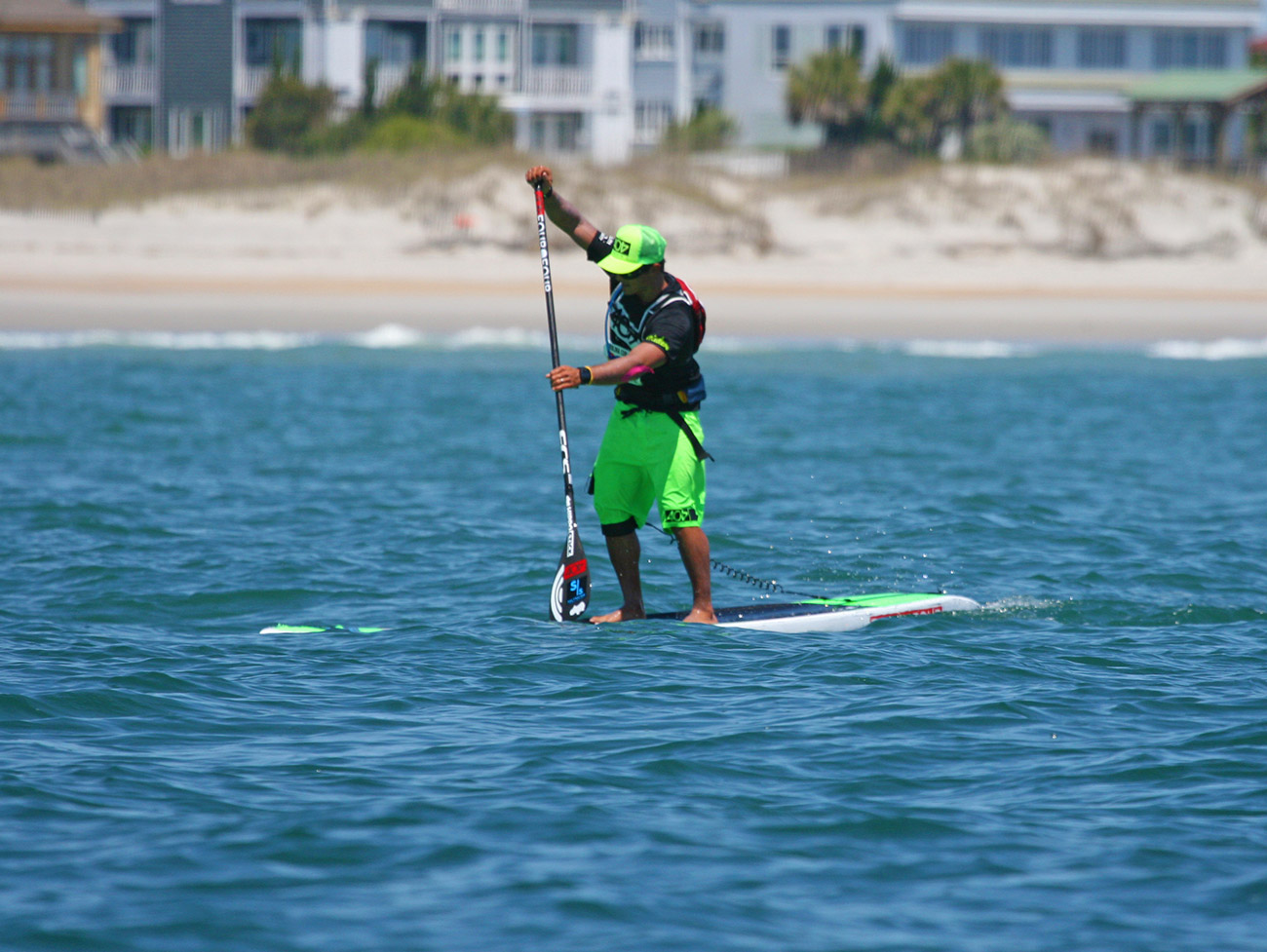 Danny Ching is the winningest man in Carolina history
---
Duna vs Team USA
Carolina Cup
Speaking of the Mallorca…
Duna Gordillo has been a revelation the past two seasons. The young star from the Spanish island in the middle of the Mediterranean reached the summit before her 20th birthday by winning the ISA Worlds distance title in Puerto Rico six months ago.
Two runner-up finishes behind Espe to start this year's Euro Tour – by five minutes in Sevilla – suggest Duna might still need another season to develop the strength of a true number one, but either way her future looks incredibly bright.
Carolina is a whole new challenge though. This ain't no 10k race around the warm waters of Europe. The brutal, unpredictable Graveyard course has taken down many an ego over the years, but clearly Duna is determined — she's skipping her home nation event to compete in Carolina. And she'll have a couple of very famous names to contend with…
While I was very excited at the prospect of Duna vs April Zilg — the latter is laser-focused on distance racing in 2023 and is a potential spoiler of the Spanish party this season — the two-time defending champ has opted to race OC1 this weekend, which leaves the pride of Team USA resting on the shoulders of Candice Appleby and Seychelle.
Seychelle is making a comeback after a few years in the wilderness but was a world-beater at her peak. The Floridian is particularly strong over distance (she's won the 11 Cities twice) so the Graveyard length of 13 miles/21km won't be a challenge.
Candice is more focused on surf racing – she desperately wants to win the PanAm Games later this year – so I doubt the Californian has been training for a Graveyard-style event. But Candice is also one of the all-time greats in our sport — write her off at your own peril.
Duna has a small mountain to climb, not only with Candice and Seychelle (and the course itself) but the dark horse veterans such as Kim Barnes and Stephanie Shideler who will be far better acquainted with the tricky waters of Wrigthsville Beach.
Duna also has to get past her own coach, former Spain #1 Laura Quetglas, while I'll be watching for 14-year-old future champ Soryn Preston who could be a top five contender.
Whichever woman conquers the Graveyard this year will not only be a worthy champion but a new one: with April doing outrigger and Annabel & Sonni more or less retired, none of the previous champions are racing this weekend.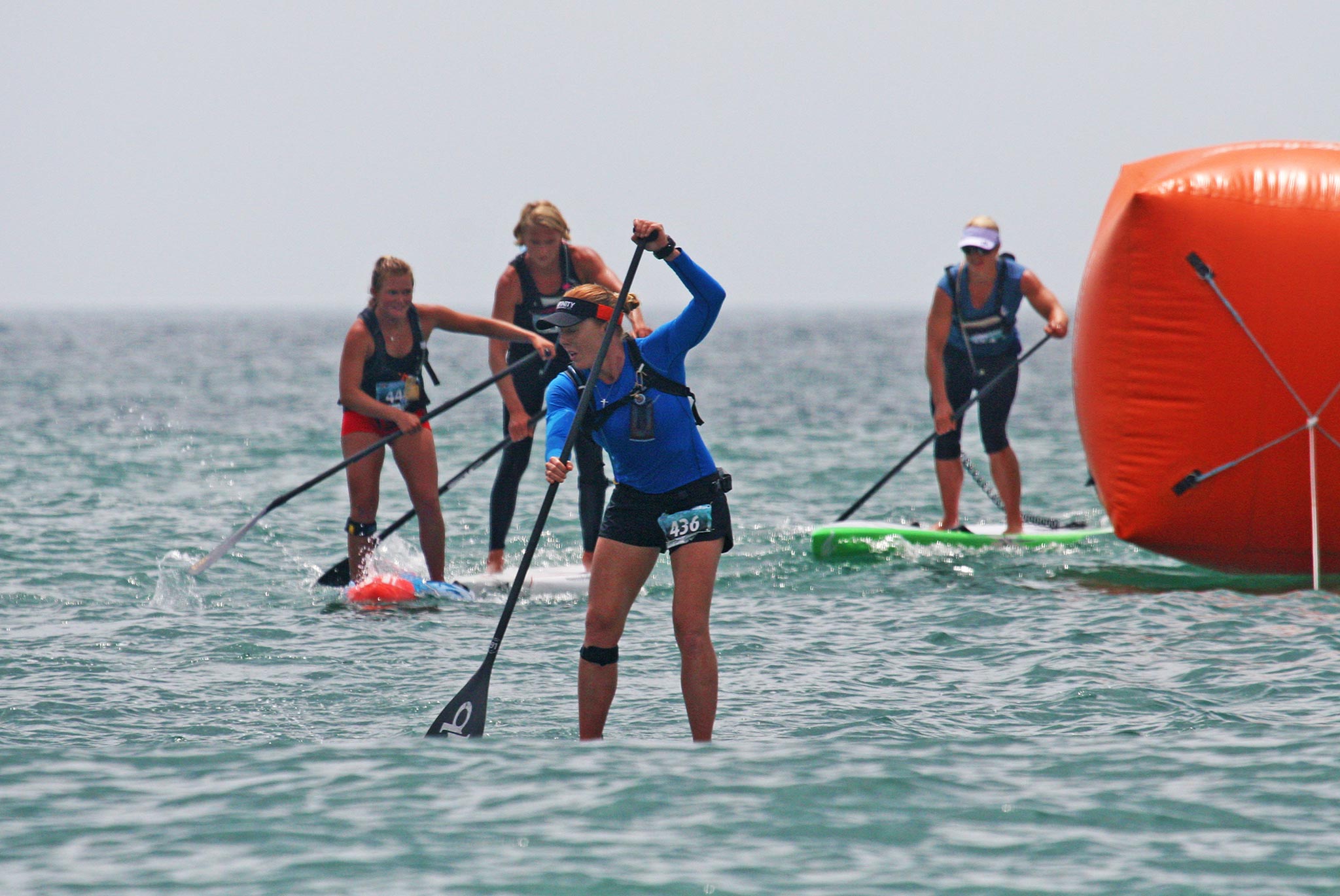 Candice Appleby finished runner-up in 2016
---
Fiona vs Espe
World SUP Festival
At virtually the same time that Duna will be warming up for the Graveyard on Saturday morning, Fiona Wylde and Espe Barreras will be on the water competing to be crowned World SUP Festival champion.
This is a particularly intriguing match-up for many reasons, not least because Fiona and Espe were #1 and #2 in the world in 2021. Fiona sat out all of season 2022 due to injury and could only watch as Espe took a stranglehold on the Euro Tour – a series that Fiona has made her own in recent years.
Espe looks stronger than ever so far this season while Fiona may need a race or two to find her feet again. If the wind is blowing, Fiona's downwind mastery may prove too much, but if it's a flat water grind my money is on Espe.
Either way, it's just exciting to see Fiona return. It's also exciting to see how strong the Spanish women are these days.
It's just a shame the field is split between Carolina and Santa Pola (I'm amazed we still have major date clashes after all these years) because if we added Fiona and Espe to the mix in Wrightsville it would have been an epic encounter.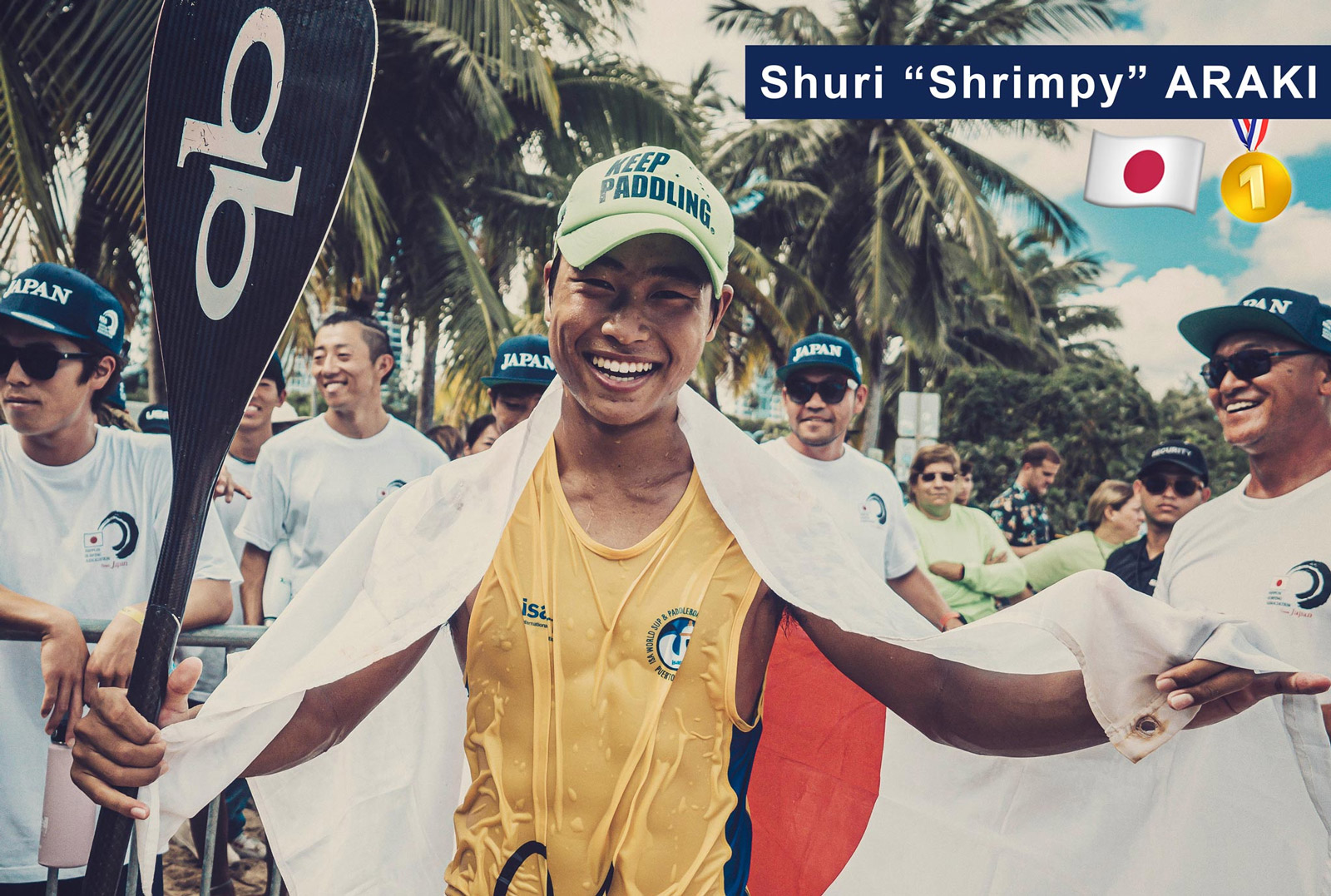 Shrimpy was the 16-year-old star of ISA 2022
---
Shrimpy vs Noic vs Ty vs Connor
World SUP Festival
While the "Fiona vs Espe" match-up is the big headline in Santa Pola on Saturday we've got another mouth-watering clash courtesy of Shuri Araki and Noic Garioud.
It's the Shrimp vs the Chicken.
These two young guys swept the medals at the Worlds in Puerto Rico six months ago, Shrimpy famously claiming double gold as a 16-year-old while Noic went home with a bag of silvers. The Frenchman looked good in Sevilla last week but he'll have to do even better this week to hold off the wunderkind from Japan.
Could this be a preview of the podium at the ICF Worlds in Thailand later this year?
Looking to spoil the party will be Ty Judson from Australia. Ty is somehow still underrated even though he won this race in 2019 and was on the podium ahead of Titou and just behind Noic and Boothy last year.
Ty was actually meant to race Carolina this weekend but board logistics meant Santa Pola was his only option. I'm not sure what his form is like this season, but I do expect Noic, Shrimpy and Ty to fill the podium. I just have no idea in which order…
Edit: didn't realise Connor Baxter is there as well… so there goes my podium prediction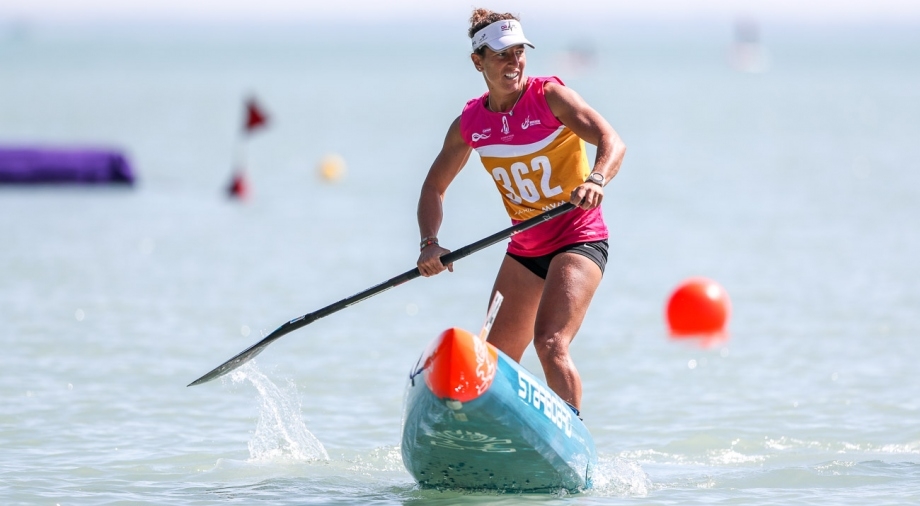 Espe has shown she's the one to beat this season
---
All of these match-ups are undecided but one thing's already certain: It's going to be a big weekend.
You can watch the World SUP Festival live stream on TotalSUP and Up Suping. I don't think Carolina has a live stream this year, but we'll try to share results as they come through on Saturday morning.
Update: The team from Flying Fish Board Co said they'll be trying a few live streams during the race so be sure to give them a follow on Insta.