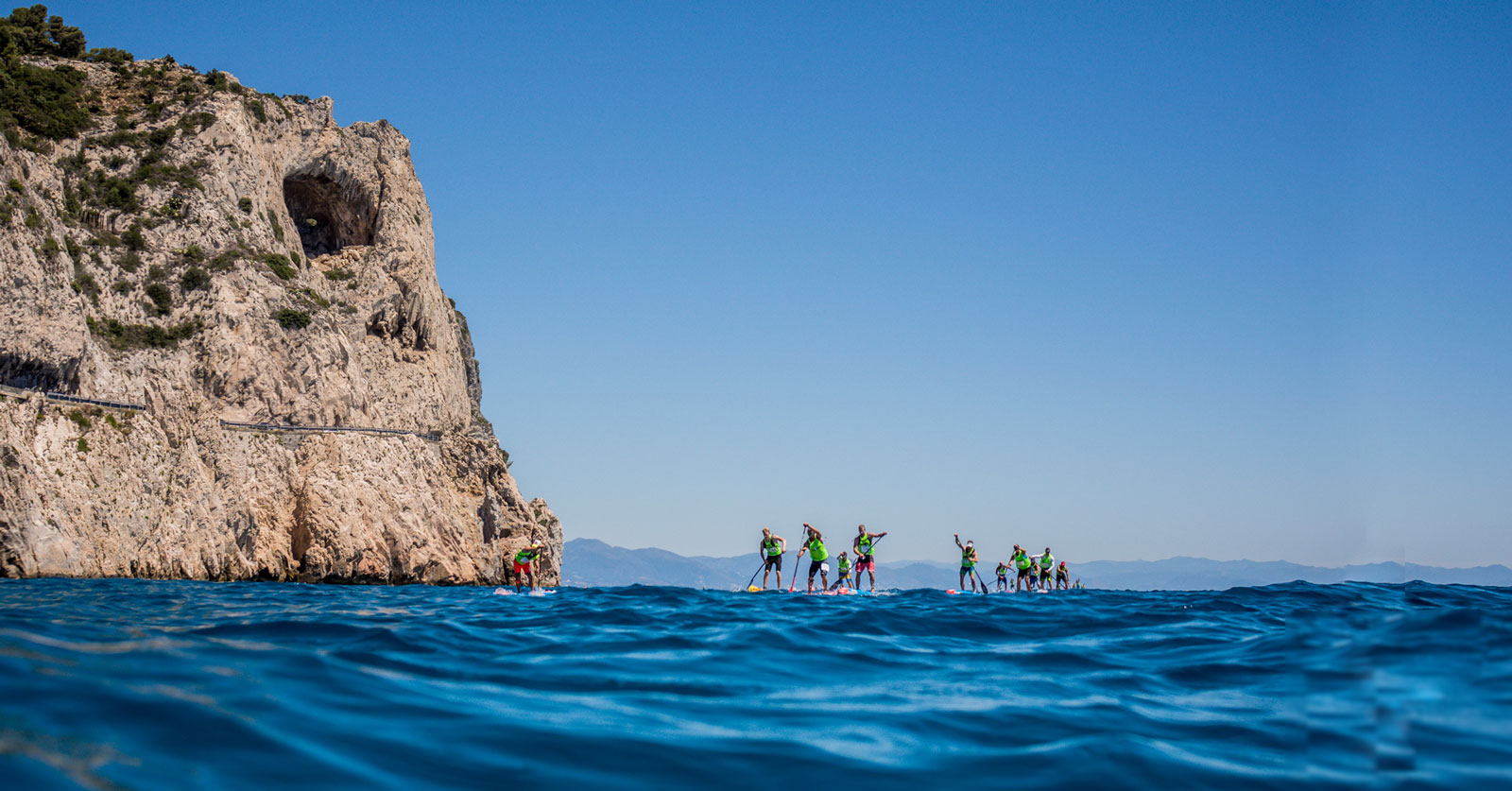 June 29, 2017
by Christopher Parker (@wheresbossman)
Why a Regional Race in Italy Could Be the Most Important Event of the Year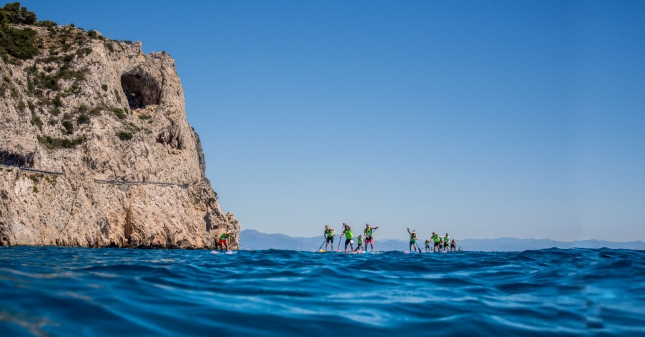 [notdevice] [/notdevice]
For the paddling community, the world's oceans and waterways aren't just our playground: they're our second home. So at a time when some world leaders are moving backwards on the environment, it's more important than ever for the paddling community to move forward and protect what we love.
That's why the inaugural Green Surf Festival, set to be held in the picturesque Italian village of Noli next month, could be one of the most important SUP events of the year.
Part-race, part-sustainability summit, part-experiment in rallying the community behind a common cause, this unique, three day gathering will feature athletes, industry leaders and sustainability pioneers from around the world.
The Festival combines the Noli SUP race, a top regional event in its own right, and the new "Protect Blue" industry summit.
As event co-founder Linzi Hawkin from SUPKids sums it up:
"We want to create a space to have a conversation about sustainability, and how we, as an industry can lead the way. The Protect Blue concept is really about deepening our connection to nature & understanding how it can act as a catalyst to help us protect the planet."
The Green Surf Festival is an evolution of last year's inaugural Noli SUP Race, which was founded by Noli local and globe-trotting SUP photographer Franz Orsi.
The racing will still be a very big part of this new Festival, with competitors enjoying one of the most stunning backdrops of any race course in the world as they paddle along the rugged cliffs of the Ligurian Coast, however that's now just one part of a much broader festival.
Franz explains it like this:
"We tried to bring together water sports, entertainment and environmental culture in an innovative and creative format – this is the first time that SUP and eco issues will come together in such a cool and fun way. The Green Surf Festival is all about being in sync with nature while having fun doing what we love: enjoying the ocean!"
The event is presented and strongly supported by Starboard, who've been a vocal leader when it comes to SUP sustainability, but is open to everyone in the industry. Other major partners include Parley and Sustainable Surf, which, as the name suggests, has led the push for the surfing (and now SUP) industry to become more eco friendly.
And while there are plenty of activities across the three days, the main hub outside of the racing is definitely the 'Protect Blue' industry summit, which will feature "green talks" by several guest speakers to share their knowledge on sustainability.
But don't picture boring power point presentations at the airport Hilton–the Green Surf Festival wants to be progressive in every aspect. As the Protect Blue site lays it out:
"It has never made sense to us to gather a bunch of ocean loving people and make them sit in a hotel conference room, drink coffee and listen to endless speakers.
So we're doing it differently.
No presentations, no slide shows, no hand outs. Instead: SUP, swim, hike & explore the beautiful Ligurian Coast. Hang out with a bunch of like-minded folk, industry leaders & sustainability experts. Play, learn & share."
After spending a couple of weeks in this amazing little town last year, I can definitely say that Noli is an awesome spot for all of the above. From the clear blue waters to the incredible views at the top of mountain trails, I think it's going to be an interesting and very fun few days.
And while this is only the inaugural edition of the Green Surf Festival, I get the feeling it could be the start of something special in the SUP world.
SUP Racer will be there to soak in what's happening both on and off the water, while we'll also be having a Facebook Live chat with special guest and Atlantic Ocean conqueror Chris Bertish.
Watch the event trailer below for a quick summary, follow the Green Surf Festival and Noli SUP Race on Facebook to keep up with the event, hit Protect.blue to sign up for the industry gathering, and visit greensurffestival.com for more info on the event in general.
And get involved. Because if the people that play in the ocean every day don't protect it, who will?

https://www.youtube.com/watch?v=0xSc-GdugD0