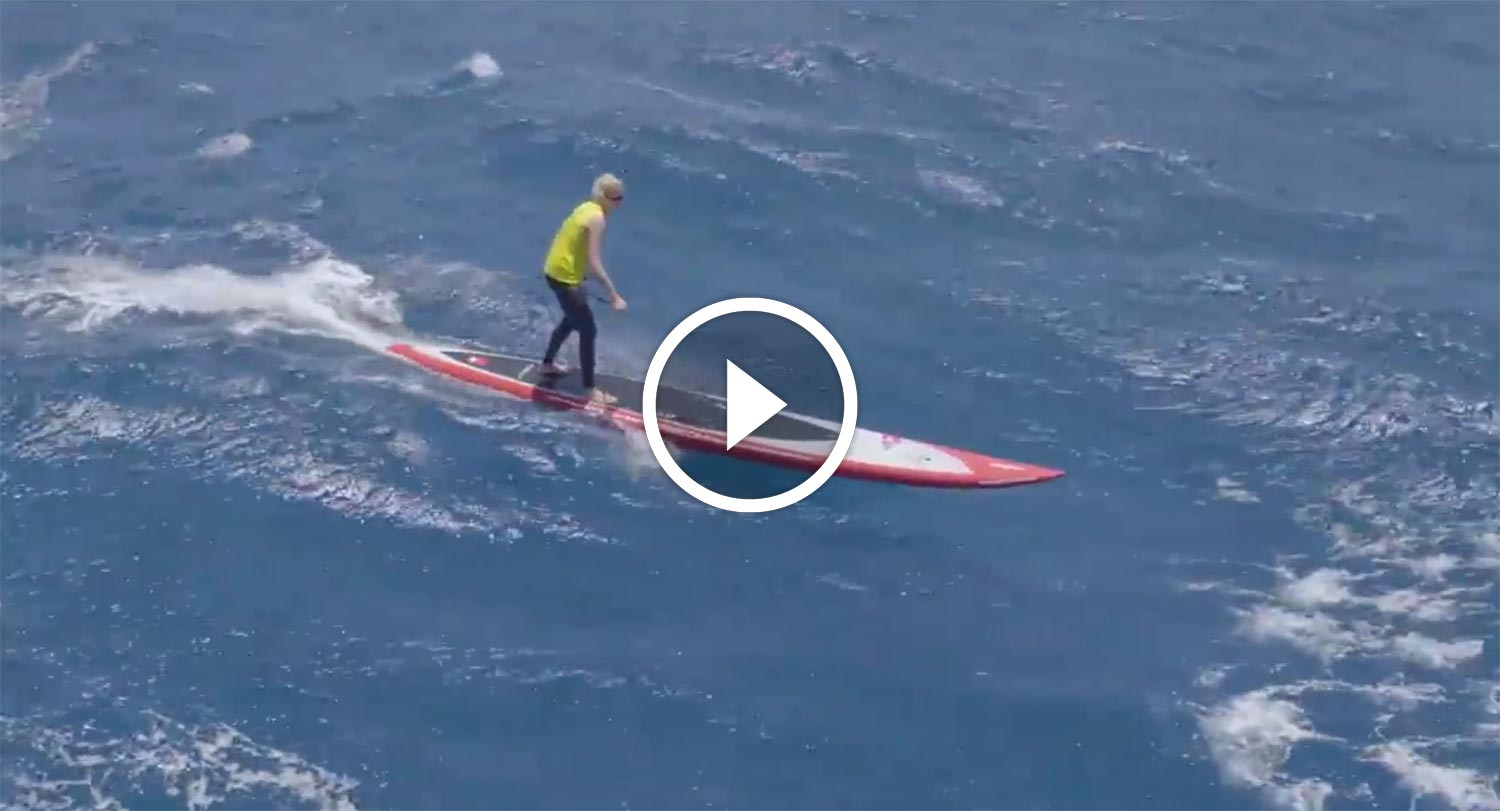 April 28, 2016
by Christopher Parker (@wheresbossman)
OluKai 2016: 48 Hours Til the Big Downwind Showdown on Maui
Exactly 48 hours til the big downwind showdown on Maui: The 8th Annual OluKai​ Ho'olaule'a on the world famous Maliko run.
This is one of the biggest races on the calendar, and the 2016 edition looks set to be another cracker of a race.
Will Connor Baxter make it five in a row? Or can Travis Grant give him something to chase? Will the local guns fire? Kalama, Riggs, Menelau, Riccio, Kerbox – there's no shortage of downwind talent on Maui. Will Kai Lenny lineup for his first race of the season? And will Travis Baptiste continue his tradition of punching above his weight from the stock class this year? Also keep a very close eye on Aussie boys Matt Nottage and James Casey to do some real damage.
On the women's side, Andrea Moller has never lost this race (seven straight – longest winning streak in the sport), however she's been carrying a serious leg injury that may keep her out of contention. Either way, the perennial bridesmaid of Olukai, Sonni Hönscheid, will be one to watch, as will the other top six finishers from last year: Locals Kathy Shipman and Devin Blish, Aussie Molokai Queen Terrene Black and young gun Fiona Wylde.
But no matter who wins, with over 300 competitors on the line it's sure to be a fantastic event.
The wind has been cranking today and the forecast looks solid for the weekend. The horn blows at 12 noon Maui time on Saturday, and we'll have the results shortly after the paddlers cross the line. The boys from SUP the Mag​ will be on the scene so follow them for live updates as well.
OluKai will count as a 40%/4-star race for the SUP Racer World Rankings, meaning there are 40.00 points on offer to the champs. Along with this weekend's other international race, the 20% Key West Classic in Florida, expect OluKai to give the world rankings a good bump.
While you're waiting, relive the 2015 OluKai Ho results and recap to see who was on form 12 months ago.