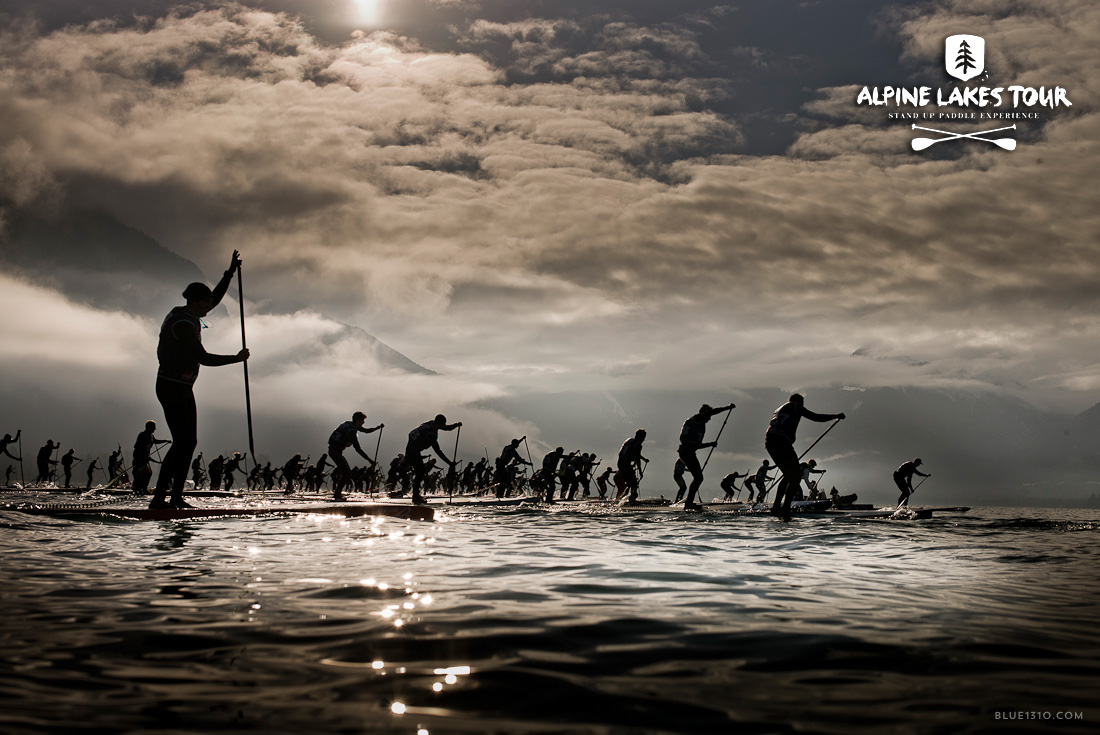 January 25, 2016
by Christopher Parker (@wheresbossman)
Results, Photos and Video from the Amazing 'GlaGla' Race in the French Alps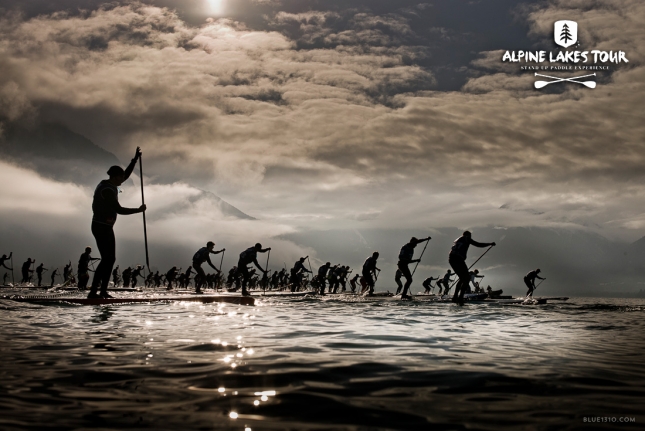 While the crew in Carolina were freezing their butts off and the Californians were enjoying a crisp morning at the Hanohano on Saturday, over in France there was yet another cold water race taking place.
The GlaGla race, now in its third year, celebrates both the extremes of French winter and the beautiful scenery of the alpine lakes. The term 'GlaGla' actually refers to the sound your teeth make when they're chattering in the cold (if your teeth speak French, that is).
Held on Lac d'Annecy (Lake Annecy), GlaGla competitors were spared the snow this year. It still looked like a very chilly morning out on the course, though with scenery like this, I don't think anyone was complaining.This could be another one for your bucket list…
Here's a quick recap from event organiser Benoit Mouren, plus a nice highlights reel from Get Up SUP Mag. All photos by Blue1310.

https://vimeo.com/152948056

"This year was a big one for the GlaGla race! Traveling by car, train or plane from all regions of France and also from Spain, Germany, Italy and Switzerland, 200 paddlers took on the GlaGla challenge — paddling in the Alps in the middle of winter, on a lake at 6°C (42°F)!

Paddlers were not disappointed — beautiful mountains covered with snow, an emerald green lake, and the sky suddenly cleared up just before the Long Distance and Short Distance race were launched. For the morning races, all competitors started at the same time, the most battle-armed were there for the 13km course while others simply enjoyed a 5km loop. Some competed in fancy dresses, others in tandem and we even saw a 5 people family on a giant board!

For the technical race in the afternoon, the weather was perfect — sun, a glassy lake and warm temperatures for the season.

Finally a day that will remain engraved in our memories with unusual images, a beautiful final sprint on the long distance between 3 champions that met for the first time. On the finish line, Martino Rogai, a young Italian from Florence claims the overall win in front of Peter Weidert from Frankfurt, Germany and Vincent Verhoeven (France)."
PODIUM RESULTS
Men hard boards 14′
1 Martino Rogai 1'19'54
2 Peter Weidert 1'19'58
3 Vincent Verhoeven 1'20'47
Women hard boards 14′
1 Sigrid Baumgartner 1'38'06
2 Laurence Joubel 1'54'27
Men 12'6 Hard boards
1 Paul Conrad Delaere 1'22'44
2 David Gandon 1'22'46
3 Léandro Cruz 1'26'30
Women hard boards 12'6
1 Marie Julienne 1'36'37
2 Erika Barausse 1'39'59
3 Pauline Guay 1'41'46
Men inflatable SUPs
1 Marc Degraef 1'36'10
2 Wolfgang Guetg 1'36'30
3 Yvan Tacher 1'41'25
Women inflatable SUPs
1 Ingrid Ulrich 2'02'16 (14′)
2 Cécile Lieggott 2'08'00
3 Charlotte Hoen 2'10'52