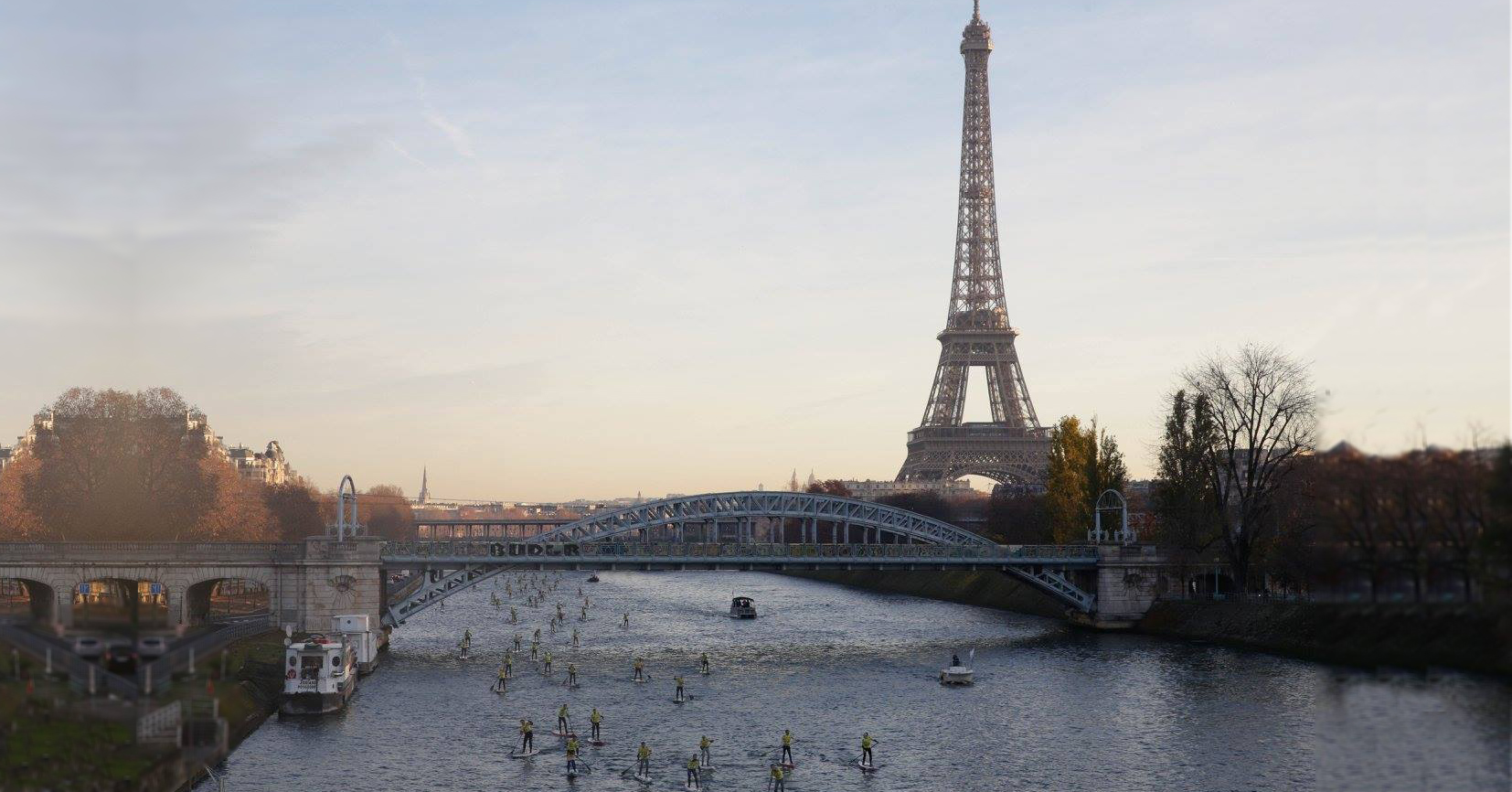 September 19, 2015
by Christopher Parker (@wheresbossman)
The Paris Crossing: World's Biggest SUP Race Sells Out All 400 Entries in Just 26 Minutes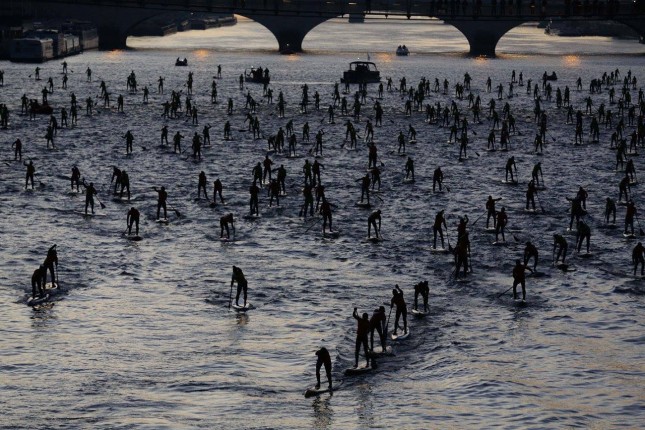 Remember that big race in Paris each December? Where hundreds of paddlers brave the dark, freezing conditions of the European winter for a rare chance to paddle down the River Seine, through the heart of the French capital, past the Eiffel Tower and all? Well it's happening again this year, but don't bother signing up: Registration just sold out in less than an hour.
Entries for the 2015 Paris Crossing, which is part of the big "Salon Nautique de Paris" boat show, opened up at 6pm local time on Tuesday, September 15th. By 6:26pm there were 400 paddlers signed up and a sign on the official Facebook page saying "Sold Out."
This must be every race promoter's dream. But what's even more incredible about the Paris Crossing is that not only did it fill up in record time (26 minutes is easily a world record; even Molokai, which has less than half the spots, took three hours to sell out), it filled up FOUR HUNDRED spots.
Though it doesn't stop there: There will actually be FIVE HUNDRED paddlers on the start line. Four hundred places are (or rather, were) open to the public, with another hundred reserved for international athletes, VIPs, brands and media guests.
That makes 500 paddlers in one race, which easily trumps the previous record holder, the 2013 BOP Open Race that attracted 427 competitors.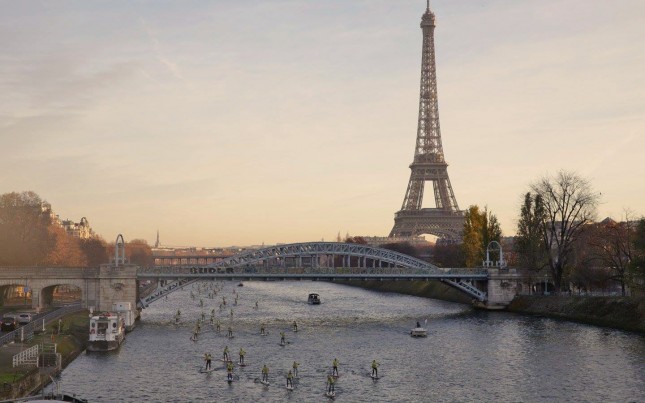 And considering it sold out in just 26 minutes, Paris Crossing organisers probably could have made this a 700 or 800 person race if they really wanted (I've actually heard a rumour this race will keep growing year-by-year until it hits 1,000 paddlers on the start line).
If you missed out on a spot but still want to race, don't despair: Just like last year, there will be a waiting list in case anyone drops out (the 2014 event also sold out in record time).
Though given how rare this event is – you can't SUP in Paris the other 364 days of the year, as boat traffic on the River Seine is extremely busy (all river traffic stops for two hours to allow the Paris Crossing to happen, which is the main reason this race begins in the early morning dark) – I doubt too many people will be giving up their golden tickets.
So we're going to see roughly 500 paddlers lined up at dawn in the French capital on Sunday, December 6th, which should make for some more amazing photos such as the one above.
Last year's Paris Crossing, or at least the main part of it, the 11km (6.8 mile) distance race along the River Seine, was won by current world number five Titouan Puyo, who defeated Casper Steinfath, Gaetan Sene, Eric Terrien, Kai Lenny and a dozen more world class paddlers.
Casper was awarded the overall Paris Crossing title after winning the indoor sprints (held in a 25 metre pool), however this year the event is focusing purely on the main distance race, with the indoor pool a mere exhibition that won't count towards any overall rankings.
The Paris Crossing may not have the international recognition of the Carolinas and the Molokais of the world, but it's fast building a reputation as one of the most significant races on the calendar. Not only does it attract many top ranked athletes, even more importantly it attracts hundreds and hundreds of amateurs (you know, the ones who actually buy their own boards and fuel the industry). What's more, the whole thing is part of a world class boat show, which only helps drive even more media towards the race.
Hopefully SUP Racer will be in Paris this December to check it out for the first time, either on the freezing cold start line or hanging from a bridge capturing the magic as it happens.
I say "hopefully" because I haven't decided what to do that weekend… The Paris Crossing shares dates with two other awesome events: The King of the Cut in Perth, which has become Australia's major international race, and the epicly brutal "Ironmana" event that's held on the paradisaical Tahitian island of Bora Bora.
We're spoilt for choice these days.