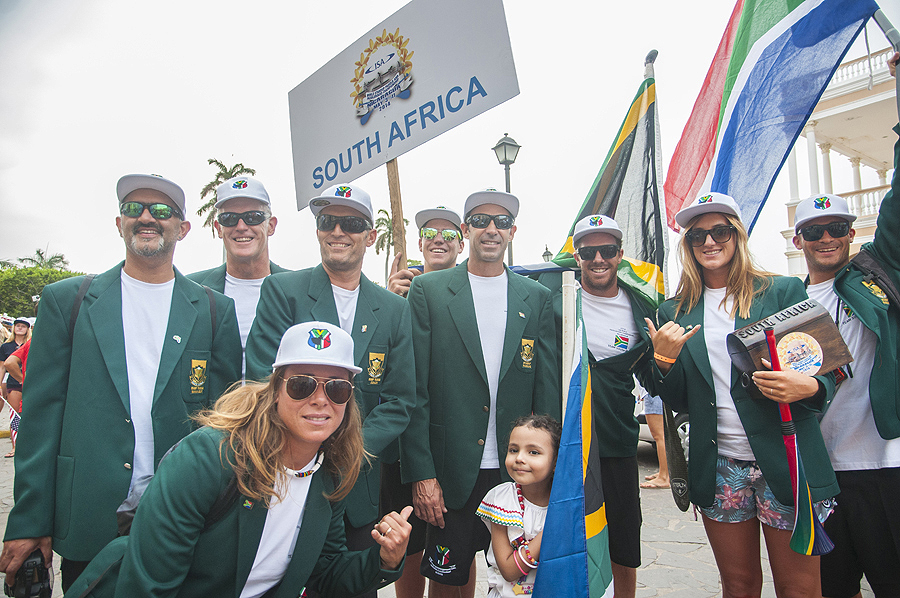 April 13, 2015
by Christopher Parker (@wheresbossman)
ISA Worlds: Can Team South Africa Reclaim Their Former Glory In Mexico?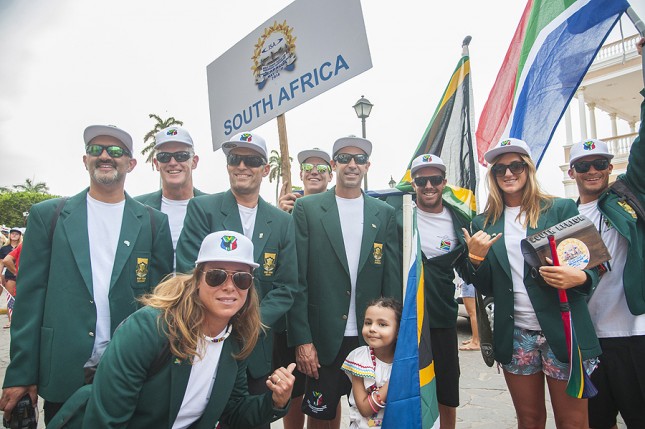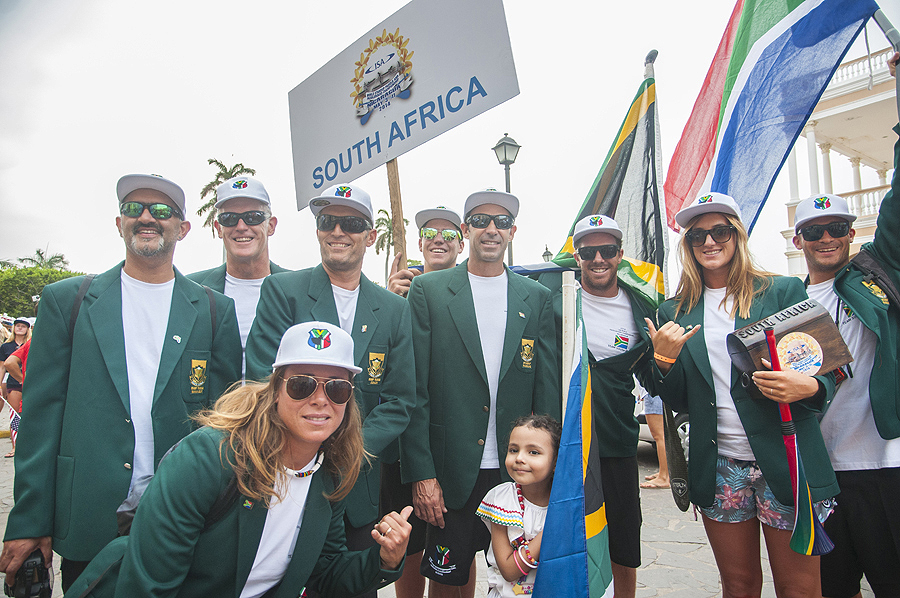 We've got more ISA team news for you today, with South Africa introducing a solid all round lineup. The South Africans have been one of the star performers in past editions of the Worlds, famously finishing runner-up to Australia in 2013 to compliment their third place finish in 2012. The 2014 team wasn't a complete squad, which saw them drop down the rankings, however this year they'll be back with an (almost) complete lineup and in search of former glories.
Team South Africa was actually announced last month, but I missed the story at the time. And besides, now it fits in with the team-a-day news cycle that we've somehow gotten caught in.
South Africa is a well-known paddling/surfing mecca. If you follow our excellent South Africa correspondent, Peter Petersen, you'll know how insanely good the downwind runs are on the Western Cape. You'll also know that the country is home to a few world class paddlers.
So let's take a closer look at the 2015 Team South Africa…
Team South Africa @ the 2015 Worlds
Men's SUP Racing
Dylan Frick (course race)
Ethan Koopmans (distance race)
Wade Keet (course race)
Joshua Robertson (distance race)
Women's SUP Racing
Mishka Steyn (course + distance)
Men's SUP Surfing
Justin Bing
Thomas King
Women's SUP Surfing
Tarryn King (née Kyte)
Men's Prone Paddleboarding
Jayden Loots (course + distance)
second prone paddler spot still to be filled
Women's Prone Paddleboarding
Anna Notten (course + distance)
Team Management
Candace Hurn – Manager
Gary van Rooyen – Coach
James Raaff – Medical Support
The men's SUP racing division is a mix of youth, more youth and experience. All four of these guys are still youngsters, though Dylan Frick is already a veteran of the team while Ethan Koopmans returns for the second year in a row. Joining them are debutantes Wade Keet, a quick-sprinting young kid that'll contest the course race with Dylan, and Joshua Robertson, a very promising downwind talent that'll race alongside Ethan in the distance event.
It'll be tough for these lads to snag a medal against the likes of Danny/Connor/Titou/Zane/Mo/Casper/Slater/etc in the field, however a spirited fight will see upsets of the more well-known names and could easily push them inside the Top 10 of each race. Ethan in particular will be a dark horse in the distance race if there are any bumps on offer – this guy has been unbeatable in Cape Town's famous Downwind Dash Series in recent times.
Ethan is also famous for having started last year's distance race standing up but finishing as a prone paddler: The youngster snapped his paddle at a critical moment, just as he and Dylan were surging back to the main pack. It was a heartbreaking way to end your race, but Ethan carried it in his stride, paddled the rest of the way home laying down and still crossed the finish line with a smile.
As a bonus, having four SUP racing guys allows each athlete to focus 100% on their one event. These guys can all push themselves to the brink without having to worry about being too exhausted for the next race.
The sole women's rep is Mishka Steyn, who just like Ethan has dominated the Cape Town series over the past year or two. We haven't really seen Mishka on the international stage though, so the youngster, who is also overcoming a recent injury, is a bit of an unknown quantity.
Along with a few very solid SUP racers, Team South Africa has plenty of experience in the SUP surfing event. However the brightest star and best medal chance is definitely the women's prone paddler Anna Notten.
I had a front row seat watching Anna give Australia's unbeatable Jordie Mercer a big scare at the 2013 event. If Anna can once again feature on the prone podium twice (and I'm almost certain she will), it'll give South Africa a massive boost on the overall teams leaderboard. It'll also make them very competitive in the all important Team Relay, which caps off the Championship and goes a long way in determining final team placings.
Right now the team is missing a second male prone paddler, with Jayden Loots the only confirmed athlete. Former rep Ryan Butcher was penciled in but has since withdrawn. I've never met Jayden but from what I hear he's a traditional surf life saving prone paddler, which means he should be quick around the course race and in the team relay, but might struggle in the unfamiliar distance event (prone races in the lifeguard world are usually very short affairs).
Overall the 2015 Team South Africa is an interesting mix of fresh faces and hardened experience. I'm hesitant to predict where this crew will finish, as several of the athletes are unknowns, however I'm certain they'll be up near the pointy end of the Teams Leaderboard. Whether or not they can crack the all important Top 4 in the overall standings (the top 4 is the teams podium – gold/silver/bronze/copper) is another question, with stiff competition expected from not only the "Big Three" (Aus/Hawaii/US) but also the likes of France, New Zealand, Brazil, Spain, Mexico and Canada.
Either way the team will surely add some fun and flair to the event. I'm sure they've already packed their vuvuzelas…