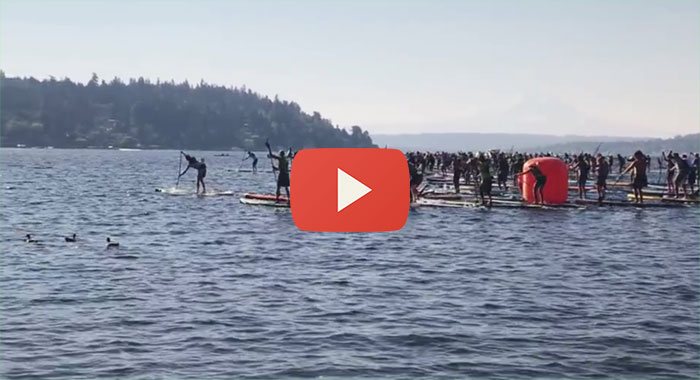 WATCH: Slick Highlights Reel From Round The Rock
Very nice video recap of last week's Round The Rock race in Seattle. The event featured around 300 paddlers and the main event, the 13 mile loop around Mercer Island, was dominated by Chase Kosterlitz and Lina Augaitis.
This clip comes from the crew at Sunplay.com, who also gave us that great Payette edit, the awesome video from Carolina as well as the Dave Kalama Speaks film.
Watch above and enjoy. And if you want more vids, check out the SIC Showreel: