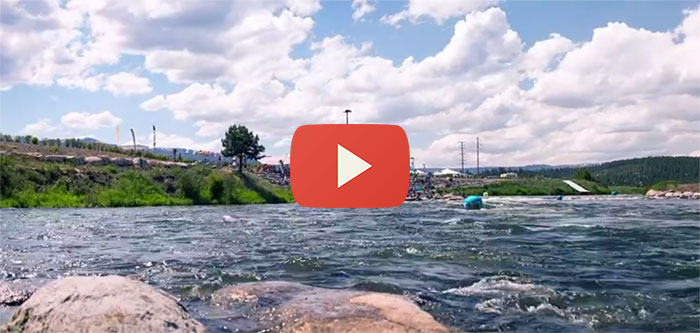 June 30, 2014
by Christopher Parker (@wheresbossman)
Awesome Highlight Reel From The Payette River Games In Idaho

Video credit: Sunplay.com (an online Stand Up Paddleboard store). Hit full screen to really enjoy the clip.

The 2014 Payette River Games was an amazing weekend. So much action, so much carnage, so many laughs… It was a breakout event for the whitewater SUP community but it was so much more than that…
The SUP racing was the highlight, at least in my very biased opinion, however just as entertaining were all the other festivities: The whitewater kayak, the crazy raft cross race, the axe throw (Jamie Mitchell's incredible victory in this event, where he defeated a bunch of experienced locals, almost overshadowed the action on the water), the beach volleyball, the log rolling, the river surfing and everything else that brought the sleepy little country town of Cascade to life for a few days.
Well now thanks to the Sunplay crew (the same team that brought us that epic Carolina Cup video and Dave Kalama's pep talk), we've got an awesome look at the fun times in Idaho.
This video does a great job of summarising what the Payette River Games was all about, including some cool action from the stand up paddle events. This isn't just a SUP race, it's a festival on the river.
Enjoy.
Oh and keep an eye out for Anthony Vela drinking a "bootie beer" in the final few seconds of the clip, something he did as a sign of respect/camaraderie between the kayakers and stand up paddlers (and also because AV is just a bit of a nut 😉
---
Want more cool Stand Up Paddle videos? Head on over to the SIC Showreel…