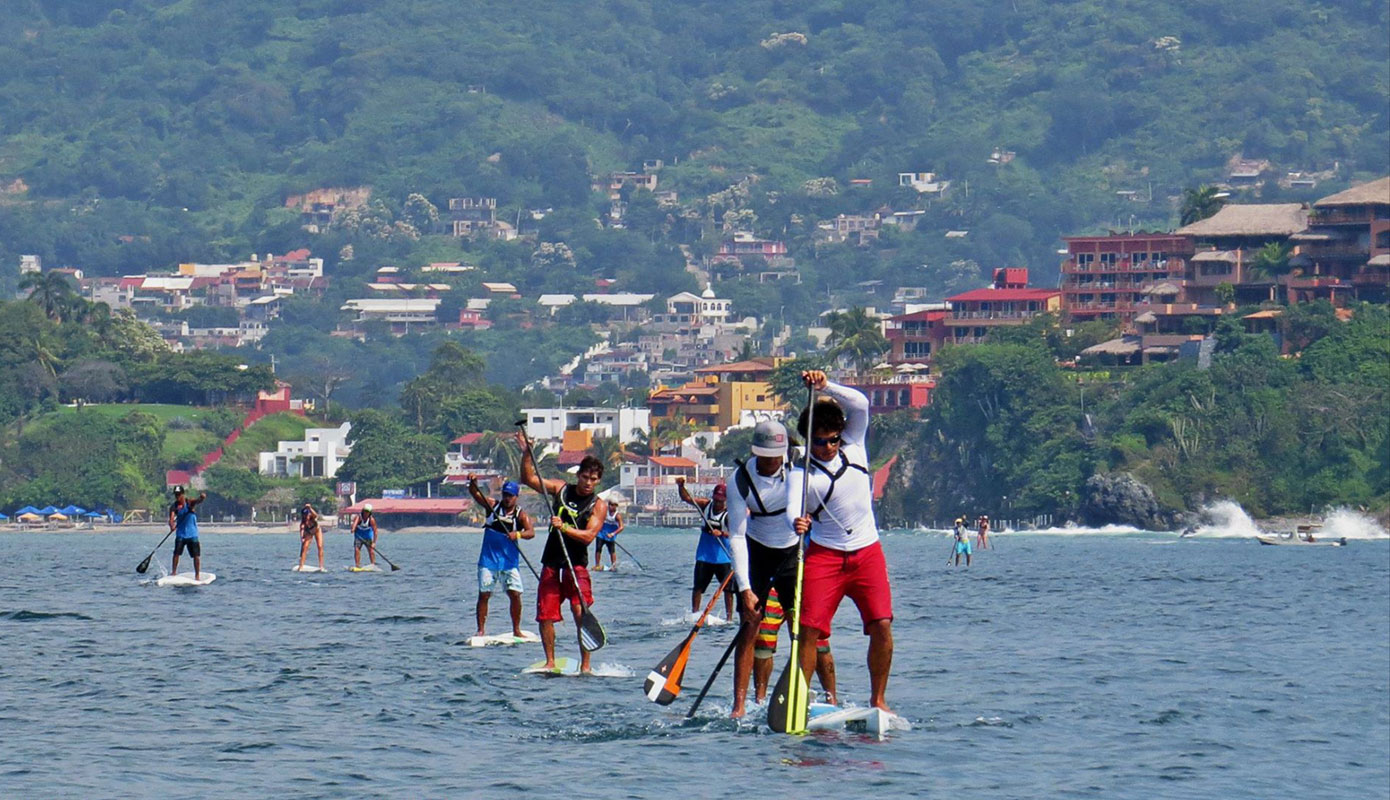 October 26, 2014
by Christopher Parker (@wheresbossman)
Fresh From A Triathlon, Fernando Stalla Wins The Latest Round Of The Mexico SUP Tour

Fernando Stalla has taken out the latest round of the Mexico SUP Tour, finishing ahead of Bicho Jimenez in what looked to be a pretty scenic race.
The latest round of the Tour was held in Zihuatanejo, with Mexico's two highest-ranked holding off the field of challengers over the distance and course races.
The duo have now further staked their claim for a spot on Team Mexico at next year's ISA Worlds, an event long-rumoured to be held in Mexico.
Fernando's effort was even more impressive seeing he'd completed a spur-of-the-moment triathlon the previous day.
Anyway I'll try and round up some more solid results but for now it looks like Fernando and Bicho dominated. The Mex SUP Tour continues with the next event coming up in Manzanillo.
Course Race Results
1st: Fernando Stalla
2nd: Javier 'Bicho' Jimenez
3rd: Felipe Lorenzo
Distance Race
1st: Javier 'Bicho' Jimenez
2nd: Fernando Stalla
3rd: Felipe Lorenzo
http://instagram.com/p/upI2Z4p2KJ/