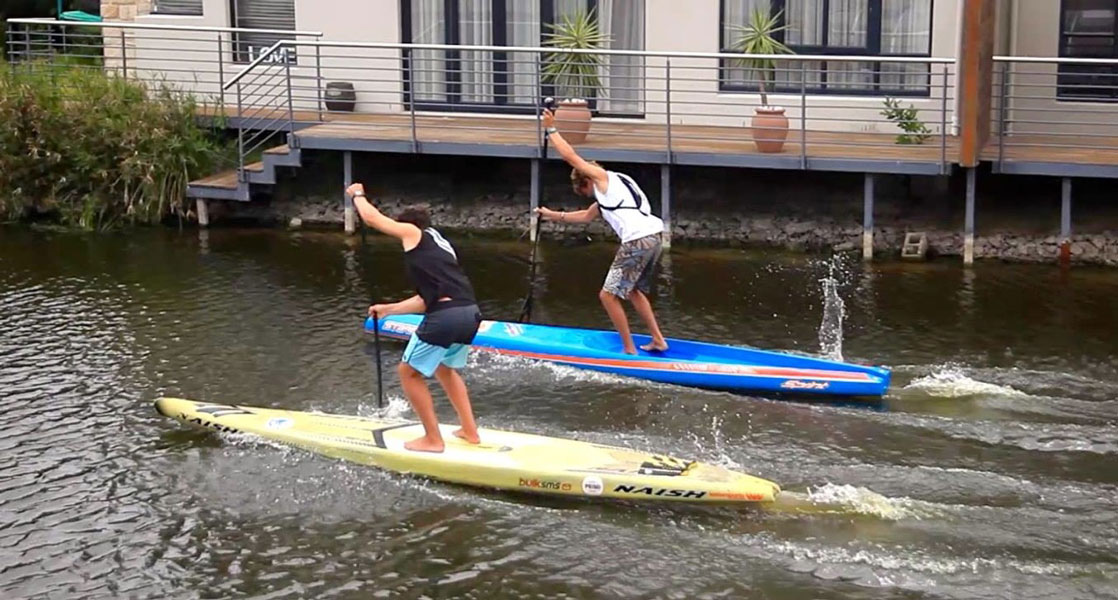 March 25, 2014
by Peter Petersen
ISA Worlds: Young Guns Lead The Way To Nicaragua For Team South Africa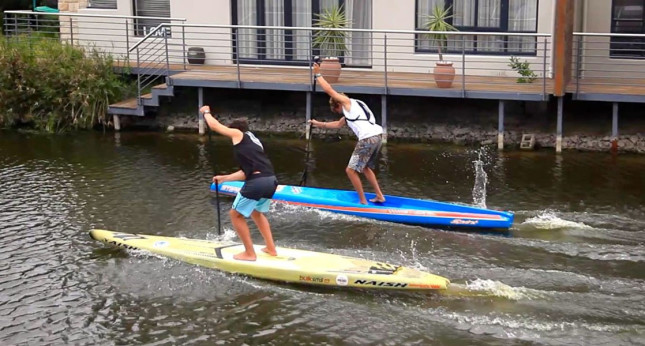 And so the long road to Nicaragua continues…
After yesterday revealing the new lineup of the 2012 Silver Medal winning country, Team USA, today it's time to see who'll be representing the 2013 Silver Medalists: Team South Africa.
As our intrepid South Africa correspondent Peter Petersen explains:
"On the racing men's side it's our two young guns Dylan Frick (18 years old) and Ethan Koopmans (17 years old – and one of the stars of that downwind video), who have completely dominated the local SA racing scene in the past year. You'd be hard pressed to ignore these two as podium candidates in Nicaragua, irrespective of the conditions on the day. Dylan Frick is lightning quick as he proved last year with a 3rd in the Technical Course race in Peru and Ethan has been hot on his heels since taking out the inaugural NISCO ONE World Championship last year. Both excel in downwind conditions with Dylan having taking out the 14′ Hawaiian Triple Crown in 2012 + all the sub-20 knot races in Cape Town and Ethan taking out the over 30 knot downwinders – watch out for these two!
Our female rep for the racing is Brigette van Aswegen, who returns to the team this year after taking Bronze in the inaugural ISA Worlds Long Distance race in Peru in 2012. Brigette also won the 14′ Class at Molokai last year and has been training hard with an eye on the podium in Nicaragua.
The wave team is looking very strong with South Africa's joint Longboard and SUP Wave champ Justin Bing returning for his third ISA Worlds – Justin came 8th last year and will on his day easily slip into the finals. Brandon Ribbink from Durban is our reigning SA Champ and is on par with Justin, especially if they get to go right.
Tarryn Kyte is our female SUP surfer and has improved leaps and bounds over the last two seasons – I'll be surprised if she doesn't cause an upset or two.
On the Prone racing side we have a really dark horse in Nic Muhl. He is an ex-pro tri-athlete with a lifesaving background who knows how to prepare for the big events. Unfortunately South Africa has for now been unable to fill the lady prone paddler position and this will no doubt hurt us in the overall Team standings. There is still a bit of time and hopefully Team South Africa can coax last years silver medalist Anna Knotten to compete once again…
So there you have it – South Africa is looking strong across the disciplines and we expect nothing less than podium finishes across the board!"
The team was organised by Stand-Up Paddling South Africa (SUPSA), which is affiliated with Surfing South Africa and responsible for developing the national stand up paddling team. The organisation's President, Bruce Johnston, had this to say about the squad:
"We have a strong team representing South Africa at this year's ISA World Stand Up Paddle and Paddleboard Championships. This is testament to the growth of the sport along our coastline. With seasoned riders from last year's event along with fresh new talent in the team, we can look forward to top-class performances in the water against the world's top SUP surfing and paddling nations."
Team South Africa 2014
SUP racing
Dylan Frick (Gordon's Bay, Boland, Western Cape)
Ethan Koopmans (Melkbosstrand, Western Cape)
Brigette Van Aswegen (Table View, Cape Town, Western Cape)
SUP surfing
Brandon Ribbink (Durban)
Justin Bing (Noordhoek, Cape Town
Tarryn Kyte: (Tokai, Cape Town)
Prone racing
Nic Muhl (Cape Town)
Team management
Zaheer Goodman-Bhyat (Cape Town) as Team Manager
Dave Maxwell (Cape Town) as Coach
James Raaff (Cape Town) as Medical / scientific support