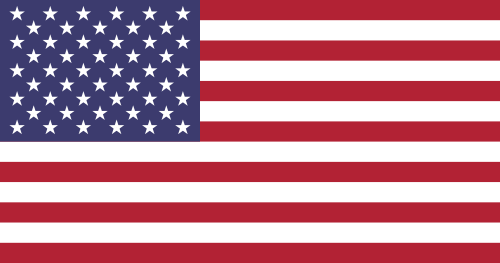 March 24, 2014
by Christopher Parker (@wheresbossman)
Team USA's Squad For The ISA Worlds Revealed (And It's Pretty Solid…)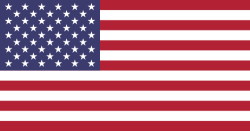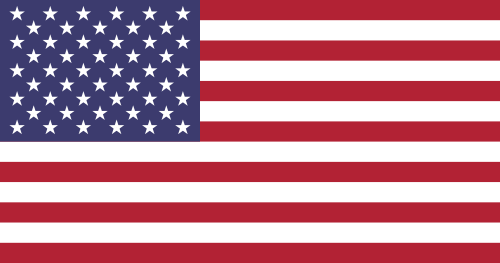 We've just caught a glimpse of the team that will be representing the United States at the 2014 ISA World Stand Up Paddle and Paddleboard Championship and, judging by the names listed below, the Americans are going to be very competitive in Nicaragua.
So how does Team USA stack up? And is it too early to make some bold predictions? In short: Team USA 2014 is solid. Very solid. (and no, it's never too early for some long-range forecasting…)
Leading the way for the Stars & Stripes, at least on the racing side, is Captain America himself (aka Slater Trout). The most patriotic of paddlers will be representing his country for the first time, joining another debutante in Chuck Glynn. But how will two young lads from California fare in the flatwater conditions of Lake Nicaragua (the host venue for this year's racing events)? Slater and Chuck might be surfers first and foremost, however they've both had plenty of experience racing in flatwater and I have no doubt they'll excel in Nicaragua.
I saw the way Slater powered through the course racing at Paddle Royal in December, where it was all flatwater and where Slater beat everyone except Danny Ching. In that kind of form, Slater would start as one of the favourites for the course race on May 11th. The long distance (scheduled for May 8th) probably won't suit his style quite so much, however teammate Chuck Glynn could be a serious threat there: Chuck won the BOP distance race last year (albeit on an unlimited) and looked very good during the Paddle Royal distance race, where he finished super strong and even almost caught Danny at the line.
The women's SUP racing rep, Shae Foudy, is the relative unknown. The Dana Point youngster, who has an outrigger and surfing background, is just 15 years old (which may make her the youngest competitor at the Worlds) though already has plenty of experience racing across California. She'll definitely start as a dark horse in Nicaragua, however if Shae knows how to play it smart in the flats (where drafting is a key strategy) then she could be in with a shot at the medals.
The rest of Team USA will also have one eye on the podium already: Sean Poynter is the defending SUP surf champ and Colin McPhillips is always in the hunt, while Emmy Merrill won Gold at the 2012 event. The prone world isn't exactly my specialty, but I can only assume the American trio named below will all be in with a shot at the medals as well.
The recent U.S. SUP Tour, which held its first leg of 2014 at Huntington Beach yesterday, and its organisers (including founder of the ASP World Tour, Ian Cairns) have been the driving force behind Team USA. There's also word that Quickblade's Jim Terrell will be helping organise and coach the racing side of the team, which would be a big plus: Jim was there in Peru 2012, not to mention he's a four-time Olympian.
This all means that Team USA, the nation that couldn't even organise a full squad twelve months ago, are suddenly going to be one of the favourites for the overall team championship. Though standing in their way is the mighty Team Australia, the two-time defending champs at this event. The Aussies are expected to start as favourites again, however the country has kinda struggled to fill its squad this year and may be slightly vulnerable. Australia's talent runs deep though, so I can't imagine them relinquishing their crown too easily (currently the Aussies have Lincoln Dews and Toby Cracknell listed as the men's SUP racing pair – both seriously fast paddlers).
The French are also expected to field a strong squad, complete with prone paddlers this time round (it's vital for the overall team rankings to have a competitor in every event). Their men's SUP racing duo of Eric Terrien and Titouan Puyo will be hard to beat, while their female rep, Celine Guesdon, is also very strong in the flat.
So after two years of Green & Gold domination, we should be in for a pretty tight contest down in Nicaragua from May 3rd to 11th. If I had to call it right now, I'd say the Aussies, Americans and French will stand out and take the top three places in the overall team standings, but it's impossible to say which team will collect the Gold. Australia will naturally start favourites but I'd be putting a side bet on both Team USA and Team France. Though one thing's for sure at the ISA World Champs: There are always surprises…
But no matter what happens in Nicaragua, we'll have complete live coverage of the event (including webcast!) right here on SUPracer.com. In the meantime here's the full squad that'll be representing Team USA.
Note: The team hasn't officially been announced yet, so this is the "provisional" squad (however I'm guessing it won't change…).
Team USA @ 2014 ISA World Championship
SUP Racing
Slater Trout
Chuck Glynn
Shae Foudy
SUP Surfing
Sean Poynter
Colin McPhillips
Emmy Merrill
Prone Racing
Shane Scoggins
George Plsek
Carter Graves