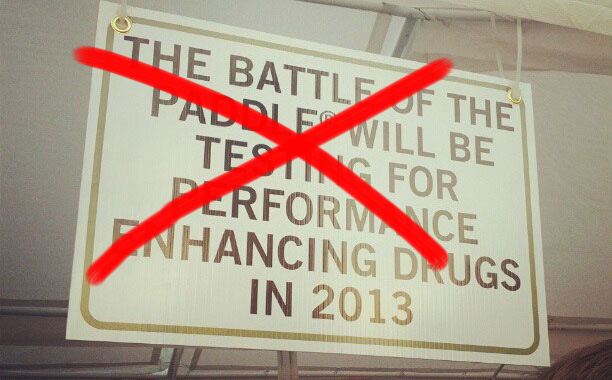 October 3, 2014
by Christopher Parker (@wheresbossman)
No Drug Testing At The Battle Of The Paddle This Year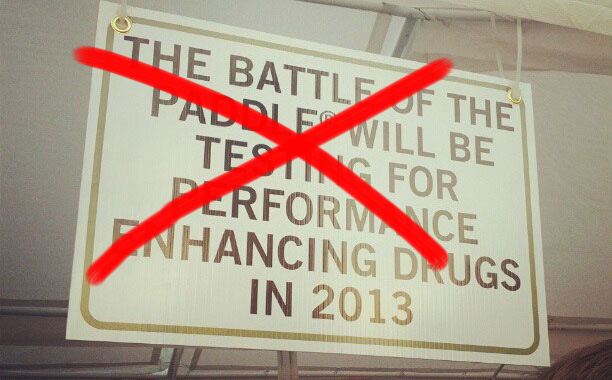 As Battle of the Paddle excitement reaches fever pitch it's hard to go on the internet without being bombarded with BOP news/pics/videos/updates. But one little piece that slipped through unnoticed was the fact organisers have dropped the drug testing element this year.
The reason is quite simple: Money. It's super expensive to run a professional, WADA-backed testing session. I've heard estimates from around $800 right up to several thousand dollars per athlete. That's the reason the BOP only tested five paddlers last year (all of whom were negative).
So after alluding to it 24 months ago and officially introducing it last year, organisers have decided to drop drug testing from the 2014 Battle of the Paddle.
Some people will see it as a step backwards though others have wondered out loud just how effective a small, in-competition drug testing regime really is for our sport.
Either way, this leaves the ISA Worlds as the only major race in stand up paddling with a drug testing regime.