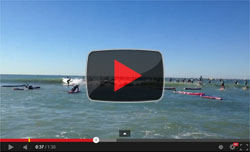 November 14, 2013
by Christopher Parker (@wheresbossman)
Battle Of The Paddle Drug Testing Results: Negative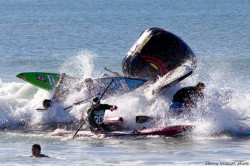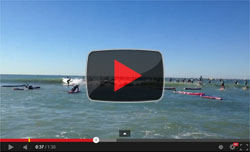 Remember the big fuss about drug testing at the Battle of the Paddle this year? It caused quite a debate when the news was announced a few months back, but since the event finished we haven't heard a whole lot about how it went and, more interestingly, what the actual test results were…
And while there's been no formal announcement, we've learned that the official results are in and can confirm NO athletes tested positive. Every athlete passed. That's obviously very good news for the BOP event and the sport of SUP racing in general – the last thing a sport this young needs is a drug scandal.
In case you missed the commotion when it was announced, the Battle of the Paddle introduced drug testing this year for the first time, with the program being conducted by the U.S. Anti-Doping Agency (USADA), who are aligned with the World Anti-Doping Agency (WADA) and are the same organisation famous for bringing down Lance Armstrong. Speaking of which, the man that led that battle, USADA chief Travis Tygart, recently sent a letter to Battle of the Paddle organisers congratulating them for both introducing drug testing and for running a clean event.
But the question everyone wants to know is: Who was tested at the BOP? While the names of those who provided samples to the USADA agents remains confidential, I think we would be pretty safe in assuming that the top few finishers in the Elite Race were targeted, as well as perhaps 1 or 2 random tests to keep all competitors on their toes.
No official decision has been made on whether drug-testing will take place at the 2014 Battle of the Paddle, but after the relative success of this year's program I'd say it's likely going to continue.
(photo credit: Harry Wiewel)