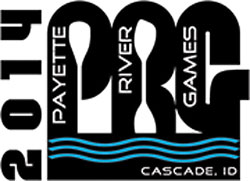 September 26, 2013
by Christopher Parker (@wheresbossman)
Payette River Games Announces $50,000 Prize Purse, Smashes The Record For "Most Lucrative Race"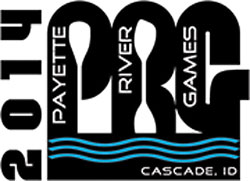 It's official: The Battle of the Paddle has been knocked off its perch and there's now a new event laying claim to the title of World's Most Lucrative SUP Race.
The Payette River Games officially announced a $50,000 prize purse for their 2014 event today, smashing the previous money record of $26,950 and dramatically raising the bar for the sport of stand up.
The second annual Payette River Games will be held June 20th-22nd at Kelly's Whitewater Park in Cascade, Idaho. The water park has been home to several whitewater kayak events the past few years but recently embraced stand up as well. And to be clear: Payette's $50,000 purse is just for the Stand Up Paddle races (which consist of a downriver sprint and a SUP cross event), with an additional $50k up for grabs for the kayakers.
While the town of Cascade, Idaho obviously doesn't have the several years of SUP racing history that places like Dana Point or Maliko can boast about, it's certainly making up for lost time with this announcement. The 2013 Payette River Games kinda snuck under the radar a couple months back, despite offering $14,000 on the SUP events alone, but now with $50k on the table this will probably be one of the most talked about events of 2014.
The Payette River Games sponsored this evening's SUP Awards in San Clemente, where I chatted briefly with the organisers about the event. Hopefully I'll be sitting down with the team next week to find out their motivations for creating the world's most lucrative Stand Up Paddle event and what exactly us paddlers can expect in Idaho.
Unfortunately the dates for Payette clash with the 2014 Lost Mills in Germany (itself set to feature one of the biggest purses in sport) but either way, with $50k on the line you can assume that a lot of top paddlers will be making the trek out to Cascade for this one.
Apart from the main events (SUP and kayaking) the three day Payette River Games also features a whole bunch of random fun on the side, as the vid down below shows of.
So there you go… FIFTY GRAND… on a SUP race… Pretty epic.