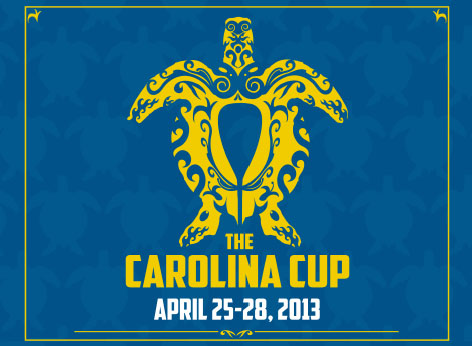 April 23, 2013
by Christopher Parker (@wheresbossman)
The 2013 Carolina Cup Is Going To Be Massive…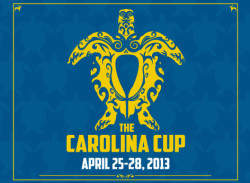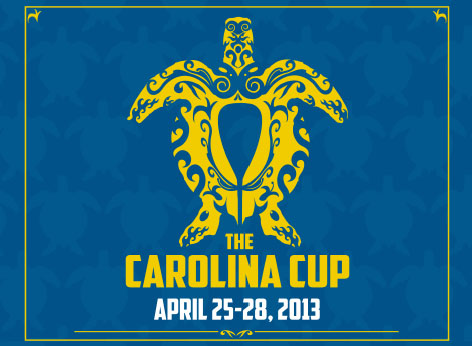 UPDATE: 2013 Carolina Cup SUP results
So what do Danny Ching, Jamie Mitchell, Eric Terrien, Annabel Anderson, Chase Kosterlitz, Jim Terrell, Jenny Kalmbach, Anthony Vela, Matt Becker, Krisztina Zur, Dan Gavere, Brandi Baksic, Thomas Maximus, Nick Leason, Bailey Rosen, Travis Baptiste, Rami Zur, Heather Baus, Larry Cain, Candice Appleby and about 375 other Stand Up Paddlers have in common…?
They're all going to be at the Carolina Cup this weekend, an event that looks set to be one of the biggest SUP races of the year.
Held at Wrigthsville Beach, North Carolina (and hosted by the Wrightsville Beach Paddle Club), the 2013 Carolina Cup is four days of SUP racing, clinics, expos, demos, and, from what we hear, one wild evening of mechanical bull riding as well.
The highlight of the Carolina Cup will be the "The Graveyard" Elite Race. Covering 12.5 miles of both ocean and flat water, The Graveyard race will see a good chunk of the world's fastest Stand Up Paddlers go head to head, with defending champion Danny Ching the obvious man to beat.
It's been almost 12 months since Mr. 404 lost a SUP race, so you'd be brave to bet against the guy in the green cap. But I can't wait to see how guys like Jamie, Eric and Chase stack up against Danny. If the ocean is rough and swirling all over the place, nobody is going to benefit more than JM.
Throw in guys like Matty Becker, Jimmy Terrell, Vela, Maximus and… Well, you get my point. The field is stacked. Just making the Top 10 in this race will be an achievement…
Over on the women's side we're certain to see a new winner this year. Defending champ Heather Baus has opted for fun over glory, entering the race as a tandem team with her daughter Savannah.
The obvious favourite will be Battle of the Paddle winner Annabel Anderson. However the New Zealander hasn't raced in the U.S. since that one big weekend last September, so it'll be interesting to see how she fares against the likes of Brandi Baksic and Jenny Kalmbach. Candice Appleby, Annabel's main rival, is unfortunately out through injury (though she'll still be in town to host some paddling clinics).
There's plenty happening outside of the racing though, and just looking at the Carolina Cup schedule it seems like the SUP circus has come to town… There are clinics with a whole bunch of different pros (Mitchell, Terrell, Ching, Gavere, Appleby, Vela), free demos, open races, kids races, plus a special screening of Jamie Mitchell's "Decade of Dominance" movie on Thursday night. Meanwhile Jim Terrell has firmed as the hot favourite for the Mechanical Bull Riding Contest at Saturday night's after party.
Highlights of the 2012 Carolina Cup
I chatted with DistressedMullet.com's John Beausang (one of the driving forces behind the Carolina Cup becoming a premier SUP race) and got some more insights into the big event:
– The prize money is split evenly between the elite men and women.
– Some local dark horse paddlers to watch out for include Matt McDonald, Justin Cook, Chris Johnson, Kevin Rhodes, Jarrod Covington and Kim Sutton
– The tides are looking pretty gnarly this year, which, combined with some moderate winds, will bring tactics and ocean knowledge into play. This certainly isn't a flat water race…
– Half the race is in the oean off Wrightsville Beach, while the the other half crosses Mason's Inlet, a spot that was rumoured to be built by the Templars while hiding the holy grail. True story.
Sounds like a lotta fun. Kind of wish I was there! (though I can hardly complain with my current surrounds…)
The main action is happening on Saturday, so if you can't make it to Wrightsville Beach then stay tuned to SUPracer.com for full Carolina Cup coverage. Also keep your eye on DistressedMullet.com and the official Facebook page for timely updates. Or if you need more info right now, head on over to the official site.