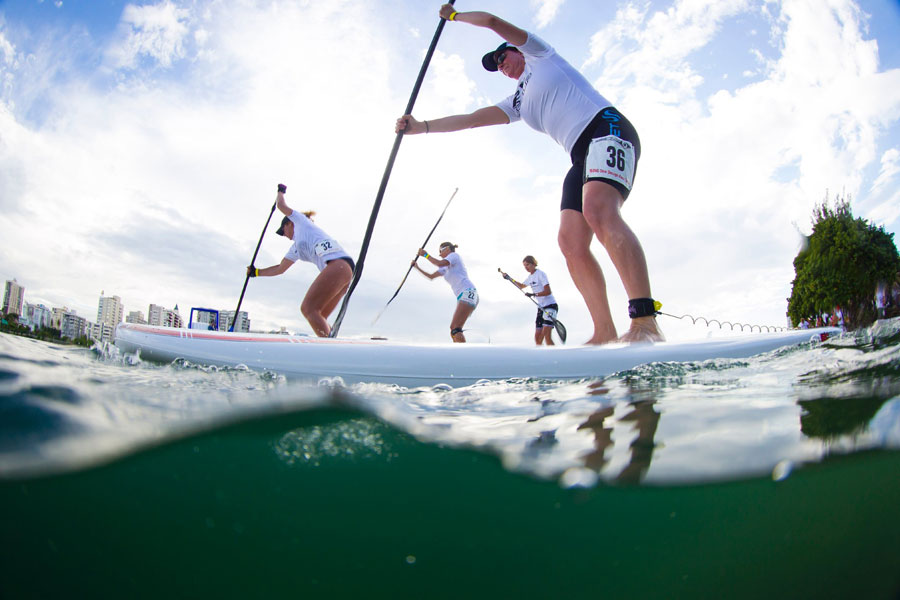 December 3, 2013
by Christopher Parker (@wheresbossman)
The Point Of One Design Racing (aka Tomorrow Is BIC's Inaugural 'One Design World Champs')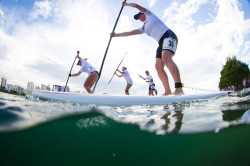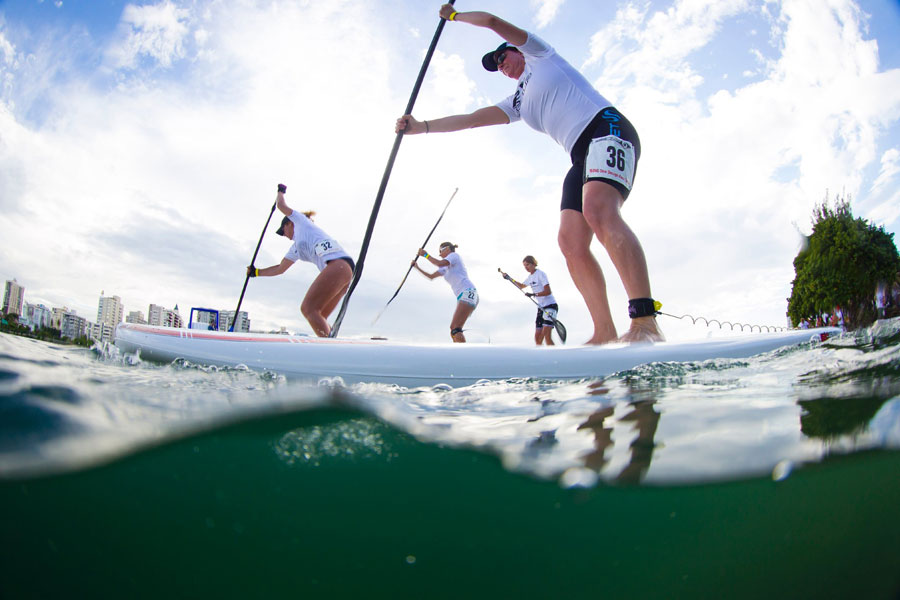 Remember when BIC launched their "One Design" SUP race series last year? The idea was to develop a standardised race format that could be emulated on any body of water anywhere in the world, and be used as a way to get newbie paddlers hooked on the sport (and sell a few BIC boards in the process). The courses would be the same at every race, but even more importantly every competitor would be paddling the exact same board: BIC's 12'6 WING design.
The idea of one design racing on water is nothing new, it goes back decades through sailing and windsurfing (where BIC Sports has plenty of experience). However one design SUP racing is still something of a novelty, with so far only BIC and Naish (with their inflatable N1SCO series) having taken it seriously.
While it's easy to scoff and write off one design racing as a marketing experiment that doesn't have any value for the serious paddlers, I think that's being a little too cynical. These kind of races can make it very easy for local shops to host an event, which can then get local paddlers into their first race, which in turn can grow the sport and which, eventually, is going to flow back up to the pros in terms of wider exposure for SUP, more outside sponsor interest, etc.
One design is not the future of SUP racing, but it could be an important part in helping build the future.
Here's the official promo vid in case you need to visualise it all:
And all that brings us to the point of this post: Tomorrow sees the first ever "BIC SUP One Design World Championship" being held as part of Paddle Royal in Puerto Rico. Over two days we'll see a bunch of amateurs (and a few sneaky pros) hop onto a fleet of 12'6 x 30″ WING boards and race around the short course. While they won't be going as fast as on a 23″ inch super narrow custom creation, one thing's for sure: the best paddler will win, because it's not about the gear, it's all about the paddler.
And that's the big appeal of One Design racing to me: it levels the playing field.
I actually tried a BIC One Design race myself earlier this year, over in France at the SUP Race Cup (where, in true Aussie style, I somehow Bradburied my way to a victory) and I gotta say it was a lot more fun that I thought it'd be. I'm a complete board snob and had written off the WING like most other SUP aficionados, however it's actually a very respectable piece of equipment.
It's not like these boards are twice as slow as a top level design, we're talking a small matter of percent here… You're not going to choose this board to compete in the Battle of the Paddle Elite Race, but it still does its job very well.
But most of all; everyone is on the same board!
There are no asterisks at the end of the race because so-and-so had a board that was three inches narrower and four kilos lighter than yours. No wondering how much higher you'd have been in the placings if you'd invested in that shiny new 2014 model.
None of that.
Just a race.
And the best paddler wins.
And I think that's something worth promoting. So we'll have a wrap of the inaugural BIC One Design World Champs on Friday, as a bit of a prequel to our coverage of the Paddle Royal main event on Saturday.