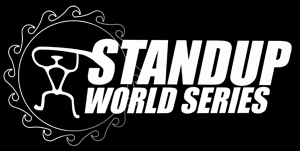 February 10, 2012
by Christopher Parker (@wheresbossman)
2012 Stand Up World Series Revises Race Schedule (again)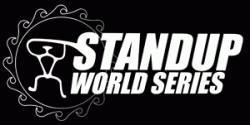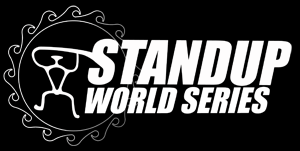 UPDATE 21st Feb: We jumped the gun a bit… click here for the updated >> Stand Up Paddle World Series race schedule.
*****
The Stand Up World Series, the new global SUP racing tour from the Waterman League (creators of the surfing Stand Up World Tour) has revised it's race schedule. Again…
The Standup Paddle World Series has 18x "World Qualifying Events" in 12 different countries, all of which lead up to the "World Championship Finals" on Oahu in October.
The big winner in the new schedule is Europe (yeah!) and the big loser is Australia, which will now have zero events for the inaugural 2012 season.
Having nothing in the country that produces around 40% of the world's fastest paddlers is going to leave a big hole in the Series for sure. As a consolation, there are already three events planned for Australia & New Zealand in the first half of the 2013 Series. It's not like the Waterman League didn't try to arrange events in Oz either, they just never got the logistics together in time.
Plus when you consider what the Stand Up World Series is actually trying to achieve, it's understandable that the first year is going to have its ups & downs. The Series aims to create a truly global racing league, something that doesn't exist at all.
They're also pushing the sport onto TV and other mainstream media that rarely takes a look at this sport. So a successful Stand Up World Series could be pretty awesome for the sport of SUP racing…

Highlights from the SUP World Series event in Fiji, November 2011. Click here for more.
*****
But still, the first year of the Series needs to be big in order to get some momentum, seeing they're starting from scratch and competing with other organisations…
The SUP World Series is one of four separate Stand Up Paddle Racing World Championships happening in 2012. The other three being the ISA World SUP Champs (Peru, February), the Molokai-2-Oahu Paddleboard World Championships (Hawaii, July) and the World Paddle Association's World Championship event aka Hennessey's (Mexico, November).
Nobody can argue about the prestige of Molokai. Plus it's such a unique race that it'll probably always be the #1 long distance ocean race.
It's the other three events that seem to be jockeying to label themselves as the real world championship decider, and whichever one pulls off the most successful race this year is going to have a nice head start on the others.
Though ironically the one race most stand up paddlers probably want to win is the Battle of the Paddle, which doesn't claim any titles. It doesn't need to – it already attracts more talent than any other race in the world.
But politics and all that stuff aside… more SUP races = more SUP races. Hell yeah!
*****
2012 Stand Up World Series Schedule
UPDATE 21st Feb: We jumped the gun a bit… click here for the updated >> Stand Up Paddle World Series race schedule.
#1: Namotu World Paddle Challenge, Fiji, November 2011 (technically part of the 2012 season)
#2: Chile, 17-18 February
#3: Mexico (combined with the Punta Sayulita Classic), 9-11 March
#4:  Brazil, 15-16 April (…dates to be confirmed)
#5: France (La Torche), 5-6 May
#6: Italy, 12-13 May
#7: New York, 16-17 June
#8: Norway, 16-17 June
#9: Chicago, 23-24 June
#10: Denmark, 7-8 July
#11: Sweden, 14-15 July
#12: France (Lyon), 21-22 July
#13: Maui (combined with Naish Paddleboard Championships), 21-22 July
#14: Kauai (combined with the Na Pali Race), 3-4 August
#15: Germany, 3-5 August
#16: Oregon (combined with the Gorge Paddle Challenge), 18-19 August
#17: Florida (combined with the U.S. Open of SUP), 9-11 September
#18: California, 23-25 September
Finals: Stand Up World Series World Championship Finals (Oahu), 12-14 October
Specialty Event: Fiji Elite Invitational, 11-17 November
2013 Season: South Africa, December 2012
2013 Season: Noosa, March 2013
2013 Season: New Zealand, March 2013
2013 Season: Sydney, May 201
*****
…for a better look at the race schedule, check out the Stand Up Paddle Race Calendar.