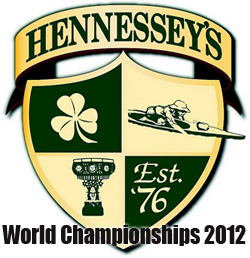 February 1, 2012
by Christopher Parker (@wheresbossman)
Hennessey's World Champs Head South Of The Border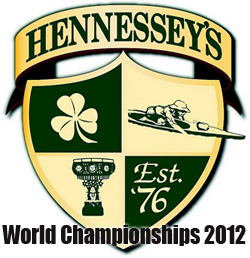 The World Paddle Association has just announced the first details of the 2012 Hennessey's Stand Up Paddle World Championships.
As mentioned a couple of weeks back on the 2012 Stand Up Paddle Race Calendar, this year's event is moving from its usual mid-September spot to the first weekend in November.
It's also moving 1,000 miles South… to the resort town of Los Cabos, Mexico.
The format for 2012 will be entirely different as well, with just one board class for the men (instead of three) plus a bunch of new race types.
In addition to the main World Championship Race (which you need to qualify for …unless you're really awesome and can snag an invite) there's also going to be an Open Race, Sprint Races and a Team Relay.
So basically nothing like Hennessey's 2011.
*****
2012 World Stand Up Paddle Championships:
– Saturday 3rd & Sunday 4th November, 2012
– Held in Cabo San Lucas, Mexico (…where? check out this map)
– Men's World Championship race: 14′ board class
– Women's World Championship race: 12'6″ board class
– 4x races (World Championship Race, Open Race, Sprints, Teams Relay)
– Qualification for the main World Championship Race is via the regional WPA events in the U.S. or through select international races. Read this if you want more info on qualification.
– You don't need to qualify for the Open Race
*****
So it sounds like the 2012 WPA/Hennessey's SUP World Championship is going to be a big event. Although it's going to face a bit of competition to its claim of being the legitimate "World Championship" race…
There's plenty of jockeying going on among the world's major SUP organisations at the moment. So while Hennessey's is definitely the original World Championships, it won't be the only one handing out world title trophies this year.
The inaugural ISA World Stand Up Paddle Championship is happening in Peru in just a few weeks. Then you've got the new Stand Up World Series, which will be holding races around the world leading up to October's "World Championship Finals" in Hawaii.
But if you read the WPA's announcement, it's pretty clear they're going to be staking their claim as the one true World Championship event.
That means there's going to be at least 3x separate Stand Up Paddle racing "World Championships" in 2012. One in Mexico, one in Hawaii, and one in Peru.
But which race is going to be the most prestigious? And which one is going to be seen as the real World Championship? I guess we'll just have to wait and see which event attracts the best paddlers…
And either way, having three separate world title races is way better than having none!