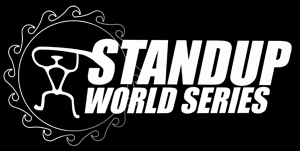 October 9, 2012
by Christopher Parker (@wheresbossman)
2012 Stand Up World Series Wraps Up On The North Shore This Weekend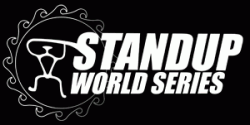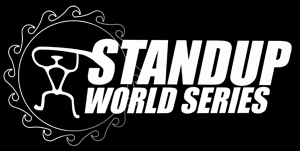 The Stand Up World Series wraps up its 2012 campaign this weekend in Hawaii and looks set to draw in many of the world's best paddlers, especially the young guns, who will be chasing $15,000 in prize money.
The Stand Up World Series Finals are happening from the 12th-14th at the Turtle Bay Resort on Oahu's North Shore. This is the culmination of a year long tour that started way back in Fiji last November.
Heading into the weekend it looks set to be a fight between Kai Lenny and Connor Baxter for the inaugural Stand Up World Series championship trophy, though they'll have plenty of solid competition. Paddlers such as Slater Trout, Eric Terrien, Ryan Helm, Fernando Stalla and Jake Jensen could all spring an upset. Plus the new youth brigade, being led by the likes of Casper Steinfath, Kody Kerbox and Mo Freitas, have been on fire the past couple of months.
Heading into the Finals, the Stand Up World Series standings look like this:
1. Kai Lenny
2. Connor Baxter
3. Slater Trout
4. Eric Terrien
5. Zane Schweitzer
6. Ryan Helm
7. Fernando Stalla
8. Jake Jensen
9. Gaeten Sene
10. Kody Kerbox
11. Casper Steinfath
12. Leonard Nika
(note that not all paddlers have competed in every event, so the results might be a little skewed)
Meanwhile on the women's side, where attendance has been mixed, Annabel Anderson has been unstoppable and will take an insurmountable lead into this weekend.
The Stand Up World Series has had a bit of a rocky year in 2012, with cancellations and plenty of schedule changes. The goals were very ambitious at the start of the year and the organisers would probably be the first to admit things didn't go to plan. There's also been a lack of top name athletes, with the likes of Danny Ching, Jamie Mitchell, Travis Grant and almost all the top women not featuring in any events so far.
However the Series has pulled off a string successful events lately, and now the World Series Finals look set to attract a lot of talent this weekend. Head organiser Tristan Boxford and his Waterman League crew have big plans to make the 2013 Stand Up World Series more stable and focused. I believe a legitimate tour would be a big boost to the sport of SUP racing and nobody else is genuinely trying to do it, so I wish the organisers luck this weekend and into next year. Hopefully they can pull it all together the second time round.