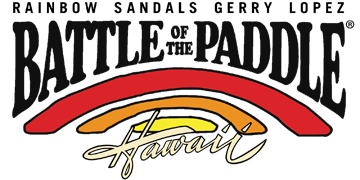 [RESULTS] 2011 Battle of the Paddle (Hawaii) Open Age Race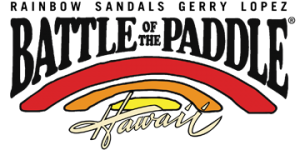 The Battle of the Paddle Hawaii Open Age race took place on 14th May 2011.
It was a chance for serious and casual stand up paddlers to have some fun before the Elite Race kicked off a few hours later.
Over one hundred paddlers took to the waters of Waikiki Beach, with Kawika Carvalho snagging the overall 1st place on his 14′ board and Jeff Chang (Unlimited) taking 2nd. Halie Harrison was the first woman across the line, with Australia's Angie Jackson the runner-up.
(…more from the 2011 Battle of the Paddle Hawaii: Elite Race results, Long Distance results)
*****
2011 Battle of the Paddle Hawaii Open Age Race Results
| Placing | Name | Time | Board Class |
| --- | --- | --- | --- |
| 1 | Kawika CARVALHO | 45:10.3 | 14' |
| 2 | Jeff CHANG | 45:25.0 | Unlimited |
| 3 | Micheal DIBETTA | 47:10.2 | 14' |
| 4 | Tama AUDIBERT | 47:25.3 | Surfboard |
| 5 | Scott MCPHAIL | 47:45.1 | 14' |
| 6 | Troy MCASEY | 47:46.5 | Stock 12'6" |
| 7 | Edmund PESTANA | 48:03.6 | 14' |
| 8 | Kimo MIRANDA | 48:19.1 | Surfboard |
| 9 | Riggs NAPOLEON | 48:38.4 | Surfboard |
| 10 | Mo FREITAS | 49:28.8 | Stock 12'6" |
| 11 | Jody RAGSDALE | 49:28.8 | Unlimited |
| 12 | Ulu NAPEAHI | 49:34.8 | Surfboard |
| 13 | Dolan EVERSDLE | 49:59.5 | Stock 12'6" |
| 14 | Alex MATERO | 49:59.5 | Stock 12'6" |
| 15 | Trent HICKMAN | 50:45.2 | Stock 12'6" |
| 16 | Martin SUNDBERG | 51:05.2 | Stock 12'6" |
| 17 | Alika WILLIS | 51:08.9 | Stock 12'6" |
| 18 | Gavin SMITH | 51:32.8 | 14' |
| 19 | Sam GEORGE | 51:34.9 | Stock 12'6" |
| 20 | Cory LAR RIUE | 51:54.6 | 14' |
| 21 | Tom SWANECAMP | 51:59.1 | 14' |
| 22 | Gerry LOPEZ | 52:24.4 | Stock 12'6" |
| 23 | Halie HARRISON | 52:35.4 | Stock 12'6" |
| 24 | Danny TAYOAKTE | 52:36.2 | Stock 12'6" |
| 25 | Beau OLIVEIRA | 52:49.5 | Stock 12'6" |
| 26 | David CORDELL | 52:58.4 | Unlimited |
| 27 | Hugh JEFFRYS | 53:04.7 | 14' |
| 28 | Ben CHALMERS | 53:09.4 | 14' |
| 29 | Sparkey LONSLEY | 53:15.1 | 14' |
| 30 | Angela JACKSON | 53:32.3 | Stock 12'6" |
| 31 | Kelly TAMSING | 53:41.7 | 14' |
| 32 | Robert PICAYO | 53:51.3 | 14' |
| 33 | Walter MACHADO | 54:17.1 | Surfboard |
| 34 | Warwick GRAY | 54:43.9 | Stock 12'6" |
| 35 | Marciano WHITFORD | 54:49.0 | Stock 12'6" |
| 36 | Cory YAMAMOTO | 55:27.6 | Surfboard |
| 37 | Jerry MOSEL | 55:37.6 | 14' |
| 38 | Joe BARK | 55:41.3 | 14' |
| 39 | Roger ANDERSON | 55:49.6 | 14' |
| 40 | Leighton LAM | 55:50.3 | 14' |
| 41 | Ben CABAN | 56:01.1 | 14' |
| 42 | Christopher BLUTHAR | 56:29.4 | Stock 12'6" |
| 43 | Tommy DONNELLY | 56:31.7 | Stock 12'6" |
| 44 | Randy VIVEIROS | 56:37.2 | Stock 12'6" |
| 45 | Nappy NAPOLEON | 56:40.7 | Stock 12'6" |
| 46 | Bryce RHODES | 56:52.2 | 14' |
| 47 | Nick MURAGIN | 57:08.1 | Stock 12'6" |
| 48 | Evann YAMADA | 57:20.9 | Stock 12'6" |
| 49 | Kimo SANOOC | 57:24.0 | Stock 12'6" |
| 50 | Heather JEPPESEN | 57:32.3 | Stock 12'6" |
| 51 | Simon OSNER | 57:40.1 | Stock 12'6" |
| 52 | Kala ALEXANDER | 57:45.6 | Unlimited |
| 53 | Gene SMITH | 57:50.4 | Stock 12'6" |
| 54 | Sue RHODES | 58:04.0 | Stock 12'6" |
| 55 | Brett HUF | 58:09.5 | 14' |
| 56 | Trent VENTURA | 58:14.7 | Stock 12'6" |
| 57 | Vanina WALSH | 58:38.0 | Stock 12'6" |
| 58 | Robret ETIENHE | 58:40.2 | Stock 12'6" |
| 59 | Mike BENNETT | 59:02.6 | Stock 12'6" |
| 60 | Shane SAKAI | 59:20.1 | Stock 12'6" |
| 61 | John MCMAHON | 59:36.6 | Stock 12'6" |
| 62 | Jeff MADDOX | 1:00:14 | Stock 12'6" |
| 63 | Teva FOURCADE | 1:00:51 | Stock 12'6" |
| 64 | Nicole MADOSIK | 1:01:11 | Stock 12'6" |
| 65 | Sam PA'E | 1:01:27 | 14' |
| 66 | Tom HOLBROOK | 1:01:39 | 14' |
| 67 | Michael BERTOLAC | 1:01:48 | Stock 12'6" |
| 68 | Herbie TITCOMB | 1:01:48 | Stock 12'6" |
| 69 | Waimea MCLLEAGUE | 1:02:16 | Surfboard |
| 70 | Marj TAKABAYASHI | 1:02:31 | Stock 12'6" |
| 71 | Grace EMANUEL | 1:02:31 | Surfboard |
| 72 | Ken RYMER | 1:02:34 | Stock 12'6" |
| 73 | Nicholas SALANOA | 1:02:46 | Surfboard |
| 74 | Leighton MIYACH | 1:03:04 | Surfboard |
| 75 | Kiyotaka KITAJIMA | 1:03:33 | Surfboard |
| 76 | Delmer WOWK | 1:03:43 | Stock 12'6" |
| 77 | Philip LIZARES | 1:03:58 | Stock 12'6" |
| 78 | Aaron COOK | 1:04:08 | Stock 12'6" |
| 79 | Scott ADAMS | 1:05:24 | Stock 12'6" |
| 80 | Micha LIANA | 1:05:43 | Stock 12'6" |
| 81 | Keola AUWAE | 1:05:52 | Stock 12'6" |
| 82 | Myron VAN GIESON | 1:06:13 | 14' |
| 83 | Alex COLOMA | 1:06:17 | Stock 12'6" |
| 84 | Dean MCPHAIL | 1:06:24 | Stock 12'6" |
| 85 | Warren CURRIE | 1:06:26 | Stock 12'6" |
| 86 | Chad CHAPMAN | 1:06:52 | Stock 12'6" |
| 87 | Kiki URBANO-PEPEE | 1:07:28 | Surfboard |
| 88 | Malia CHAUL | 1:07:28 | Surfboard |
| 89 | Marty SANTOS | 1:07:34 | Surfboard |
| 90 | Bucky GOO | 1:07:58 | Surfboard |
| 91 | Mark DAYAO | 1:08:14 | Stock 12'6" |
| 92 | Heidi BURGOYNE | 1:08:20 | Surfboard |
| 93 | Dallas AUWAE | 1:09:04 | Surfboard |
| 94 | Kalaeloa ROBINS JR | 1:09:18 | Surfboard |
| 95 | Victor CHING | 1:09:18 | Surfboard |
| 96 | Paul TAUBLIEB | 1:09:47 | Stock 12'6" |
| 97 | Greg STRICKLAND | 1:11:16 | Stock 12'6" |
| 98 | Tonia FARMAN | 1:11:41 | Surfboard |
| 99 | Andre NIEMEYER | 1:11:44 | Stock 12'6" |
| 100 | Kevin KONDO | 1:12:25 | Stock 12'6" |
| 101 | Earl BUNGO | 1:12:31 | Stock 12'6" |
| 102 | Mandy MCDONNELL | 1:12:55 | Stock 12'6" |
| 103 | Audrey LEE | 1:13:24 | Stock 12'6" |
| 104 | Christy BARBADILLO | 1:13:59 | Stock 12'6" |
| 105 | Mike GARROW | 1:14:57 | Surfboard |
| 106 | Daniel BISCOE | 1:15:09 | Surfboard |
| 107 | James YOUNG | 1:15:40 | Surfboard |
| 108 | Stephen PUGH | 1:16:10 | Stock 12'6" |
| 109 | Carolyn ANNERUD | 1:18:01 | Stock 12'6" |
| 110 | Danielle SILVA | 1:18:16 | Surfboard |
| 111 | Heather MYERS | 1:18:29 | 14' |
| 112 | Tricia KIM | 1:19:00 | Surfboard |
| 113 | Frank PERNA | 1:19:15 | 14' |
| 114 | Eva DAVIS | 1:20:45 | Surfboard |
| 115 | Jennifer FORBES | 1:26:57 | Stock 12'6" |
| 116 | Nani ROSS | 1:31:10 | Surfboard |
| 117 | Scott AMONA | 1:31:11 | Surfboard |
| 118 | Christopher STAFFIELD | 1:31:20 | Surfboard |
| 119 | Harry RHODES | 1:31:48 | Stock 12'6" |
| 120 | Susan LALANNE | 1:32:18 | 14' |
| 121 | (Tako) Leslie LONO SOARES | 1:35:51 | Surfboard |
| 122 | Kathleen LEAHY | 1:35:53 | 14' |
| 123 | Kellie IRWIN | 1:35:53 | Surfboard |
| 124 | Michelle KEARNEY | 1:42:32 | Surfboard |
2011 Battle of the Paddle, Hawaii, Open Age race RESULTS provided by SUPracer.com