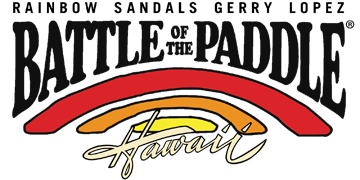 December 17, 2011
by Christopher Parker (@wheresbossman)
[RESULTS] 2011 Battle of the Paddle Hawaii (Long Distance)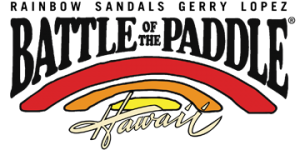 The Battle of the Paddle Long Distance race was held Sunday, 15th May, 2011.
After a super tough Elite Race on the Saturday, the "Hawaii Kai run" was the second chance for the world's best paddlers to show what they were made of.
Danny Ching was certainly out to prove something, after finishing 2nd to Australia's Travis Grant the previous day. And it was the Californian who led from start to finish for a comfortable win.
The battle for 2nd was a close contest between Georges Cronsteadt and Connor Baxter. Meanwhile, Grant backed up his Elite Race victory with a first place in the 14′ division. On the women's side, a super fast Jenny Kalmbach took out first place.
(…more from the 2011 Battle of the Paddle Hawaii: Elite Race, Long Distance race)
*****
2011 Battle of the Paddle Hawaii Long Distance Results
(click "M/F" to view Women's results or click Class or Division to view those results)
| M/F | # | Name | Time | Class | # | Division | # |
| --- | --- | --- | --- | --- | --- | --- | --- |
| M | 1 | Danny CHING | 1:20:27 | Unlimited | 1 | Unlimited M19-29 | 1 |
| M | 2 | Georges CRONSTEADT | 1:21:50 | Unlimited | 2 | Unlimited M30-39 | 1 |
| M | 3 | Connor BAXTER | 1:21:59 | Unlimited | 3 | Unlimited M18U | 1 |
| M | 4 | Bart DE ZWART | 1:23:58 | Unlimited | 4 | Unlimited M40-49 | 1 |
| M | 5 | Scott GAMBLE | 1:24:10 | Unlimited | 5 | Unlimited M19-29 | 2 |
| M | 6 | Travis GRANT | 1:24:29 | 14' | 1 | 14' M19-29 | 1 |
| M | 7 | Jerry BESS | 1:25:01 | Unlimited | 6 | Unlimited M40-49 | 2 |
| M | 8 | Livio MENELAU | 1:25:25 | Unlimited | 7 | Unlimited M30-39 | 2 |
| M | 9 | Kai LENNY | 1:28:04 | Unlimited | 8 | Unlimited M18U | 2 |
| M | 10 | Andy DAVIES | 1:28:12 | 14' | 2 | 14' M30-39 | 1 |
| M | 11 | Aaron NAPOLEON | 1:29:23 | Unlimited | 9 | Unlimited M40-49 | 3 |
| M | 12 | Michi SCHWEIGER | 1:29:29 | 14' | 3 | 14' M40-49 | 1 |
| M | 13 | Kainoa BEAUPRE | 1:29:32 | Unlimited | 10 | Unlimited M30-39 | 3 |
| M | 14 | Nestor MAI | 1:29:35 | 14' | 4 | 14' M30-39 | 2 |
| M | 15 | Eric TERRIEN | 1:30:04 | 12'6" | 1 | Stock M19-29 | 1 |
| M | 16 | Paul JACKSON | 1:30:27 | 14' | 5 | 14' M30-39 | 3 |
| M | 17 | Noland KEAULANA | 1:31:21 | 14' | 6 | 14' M19-29 | 2 |
| M | 18 | Armie ARMSTRONG | 1:31:37 | 12'6" | 2 | Stock M30-39 | 1 |
| M | 19 | Andrew LOGRECO | 1:31:41 | 12'6" | 3 | Stock M19-29 | 2 |
| M | 20 | William REICHENSTEIN | 1:32:06 | 14' | 7 | 14' M19-29 | 3 |
| M | 21 | Kimo MIRANDA | 1:32:25 | 12'6" | 4 | Stock M50-59 | 1 |
| M | 22 | Tyson POPPLER | 1:32:28 | 12'6" | 5 | Stock M19-29 | 3 |
| M | 23 | Charles PATTERSON | 1:32:36 | 14' | 8 | 14' M40-49 | 2 |
| M | 24 | Jake JENSEN | 1:32:54 | 14' | 9 | 14' M18U | 1 |
| M | 25 | Zane SCHWEITZER | 1:33:21 | 12'6" | 6 | Stock M18U | 1 |
| M | 26 | Eric LEOVON | 1:33:25 | 12'6" | 7 | Stock M19-29 | 4 |
| M | 27 | John HICKS | 1:33:51 | Unlimited | 11 | Unlimited M40-49 | 4 |
| M | 28 | Jim TERRELL | 1:34:02 | 14' | 10 | 14' M40-49 | 3 |
| M | 29 | Leleo KINIMAKE | 1:34:19 | Unlimited | 12 | Unlimited M40-49 | 5 |
| M | 30 | James FITT | 1:34:25 | Unlimited | 13 | Unlimited M30-39 | 4 |
| M | 31 | Riggs NAPOLEN | 1:34:40 | 14' | 11 | 14' M18U | 2 |
| M | 32 | Akeo CUBAN | 1:34:59 | Unlimited | 14 | Unlimited M30-39 | 5 |
| M | 33 | Philip BINNEY | 1:35:08 | 14' | 12 | 14' M40-49 | 4 |
| M | 34 | Kawika CARVALHO | 1:35:13 | 14' | 13 | 14' M40-49 | 5 |
| M | 35 | Travis BAPTISTE | 1:35:17 | 14' | 14 | 14' M18U | 3 |
| M | 36 | Matthew BECKER | 1:35:20 | 12'6" | 8 | Stock M18U | 2 |
| M | 37 | Anthony VELA | 1:35:26 | 12'6" | 9 | Stock M30-39 | 2 |
| M | 38 | Tomo MURABAYASHI | 1:35:31 | 12'6" | 10 | Stock M30-39 | 3 |
| M | 39 | Jeff CHANG | 1:35:39 | Unlimited | 15 | Unlimited M50-59 | 1 |
| M | 40 | James FOTI | 1:35:54 | 12'6" | 11 | Stock M40-49 | 1 |
| M | 41 | Kalai FERNANDEZ | 1:35:59 | 14' | 15 | 14' M30-39 | 4 |
| M | 42 | Darin KOHARA | 1:36:01 | 14' | 16 | 14' M40-49 | 6 |
| M | 43 | Dane MORRISSEY | 1:36:19 | 12'6" | 12 | Stock M19-29 | 5 |
| M | 44 | Trevor CABELL | 1:36:24 | 14' | 17 | 14' M30-39 | 5 |
| M | 45 | Nick MCDONALD | 1:36:26 | 12'6" | 13 | Stock M19-29 | 6 |
| M | 46 | Noa GINELLA | 1:36:34 | 12'6" | 14 | Stock M18U | 3 |
| M | 47 | Colin MCPHILLIPS | 1:36:36 | 12'6" | 15 | Stock M30-39 | 4 |
| M | 48 | Bobby NOTTAGE | 1:37:06 | Unlimited | 16 | Unlimited M40-49 | 6 |
| M | 49 | Troy MCASEY | 1:37:08 | 12'6" | 16 | Stock M40-49 | 2 |
| M | 50 | Anders JONSSON | 1:37:26 | 14' | 18 | 14' M30-39 | 6 |
| M | 51 | Steve QUILLER | 1:37:38 | 12'6" | 17 | Stock M40-49 | 3 |
| M | 52 | Kolaiah JARDINE | 1:37:41 | 12'6" | 18 | Stock M30-39 | 5 |
| F | 53 | Jenny KALMBACH | 1:37:54 | Unlimited | 17 | Unlimited F19-29 | 1 |
| F | 54 | Rachel BRUNTSCH | 1:38:11 | 12'6" | 19 | Stock F19-29 | 1 |
| M | 55 | John DEMARCO | 1:38:12 | Unlimited | 18 | Unlimited M40-49 | 7 |
| M | 56 | Byron KURT | 1:38:15 | 12'6" | 20 | Stock M40-49 | 4 |
| M | 57 | Alex MATERO | 1:38:30 | 12'6" | 21 | Stock M30-39 | 6 |
| M | 58 | Martin SUNDBERG | 1:38:44 | 14' | 19 | 14' M30-39 | 7 |
| M | 59 | John BECKER | 1:39:26 | 12'6" | 22 | Stock M50-59 | 2 |
| M | 60 | Ben CHALMERS | 1:39:31 | 14' | 20 | 14' M30-39 | 8 |
| M | 61 | Jody RAGSDALE | 1:39:34 | Unlimited | 19 | Unlimited M40-49 | 8 |
| M | 62 | Dale HOPE | 1:39:48 | 14' | 21 | 14' M50-59 | 1 |
| M | 63 | Steve WALKER | 1:39:52 | 12'6" | 23 | Stock M30-39 | 7 |
| M | 64 | Tommy PONNELLY | 1:40:07 | Unlimited | 20 | Unlimited M30-39 | 6 |
| F | 65 | Laura BIRSE | 1:40:09 | Unlimited | 21 | Unlimited F30-39 | 1 |
| M | 66 | Roberto LOPES | 1:40:10 | 14' | 22 | 14' M40-49 | 7 |
| M | 67 | Robert BALOVSKUS | 1:40:11 | 14' | 23 | 14' M40-49 | 8 |
| M | 68 | Mike BENNETT | 1:40:12 | 14' | 24 | 14' M40-49 | 9 |
| M | 69 | Mitchell DEGEUS | 1:40:13 | 14' | 25 | 14' M19-29 | 4 |
| M | 70 | Tama AUDIBERT | 1:40:17 | 12'6" | 24 | Stock M30-39 | 8 |
| F | 71 | Heather BAUS | 1:40:20 | 12'6" | 25 | Stock F30-39 | 1 |
| M | 72 | Pane DEBOER | 1:40:22 | 14' | 26 | 14' M40-49 | 10 |
| M | 73 | Brian HAAG | 1:40:27 | 12'6" | 26 | Stock M19-29 | 7 |
| M | 74 | Kamuela AEA | 1:40:48 | 12'6" | 27 | Stock M50-59 | 3 |
| M | 75 | Trent HICKMAN | 1:41:24 | 12'6" | 28 | Stock M30-39 | 9 |
| M | 76 | D WHEELER | 1:41:32 | Unlimited | 22 | Unlimited M40-49 | 9 |
| M | 77 | Dennis PANE | 1:41:48 | 14' | 27 | 14' M50-59 | 2 |
| F | 78 | Candice APPLEBY | 1:41:50 | Unlimited | 23 | Unlimited F19-29 | 2 |
| F | 79 | Brandi BAKSIC | 1:41:56 | 12'6" | 29 | Stock F30-39 | 2 |
| F | 80 | Morgan HOSTEREY | 1:42:28 | 14' | 28 | 14' F30-39 | 1 |
| M | 81 | David CORDELL | 1:42:37 | Unlimited | 24 | Unlimited M50-59 | 2 |
| M | 82 | Kelly SING | 1:42:48 | 14' | 29 | 14' M40-49 | 11 |
| F | 83 | Halie HARRISON | 1:42:55 | 12'6" | 30 | Stock F18U | 1 |
| M | 84 | Kainoa LUM | 1:42:58 | 12'6" | 31 | Stock M19-29 | 8 |
| M | 85 | Brad FELDMAN | 1:43:01 | Unlimited | 25 | Unlimited M50-59 | 3 |
| M | 86 | Nainoa CIOTTI | 1:43:26 | 12'6" | 32 | Stock M19-29 | 9 |
| M | 87 | Travis ROSS | 1:43:27 | 12'6" | 33 | Stock M19-29 | 10 |
| M | 88 | Errol KANE | 1:43:33 | 14' | 30 | 14' M30-39 | 9 |
| M | 89 | Kevin SEID | 1:43:37 | 14' | 31 | 14' M40-49 | 12 |
| M | 90 | Eugene ANCHETA | 1:43:50 | 12'6" | 34 | Stock M40-49 | 5 |
| M | 91 | Pat HUBER | 1:43:52 | 14' | 32 | 14' M19-29 | 5 |
| M | 92 | Ray SHIRAISHI | 1:44:00 | 14' | 33 | 14' M50-59 | 3 |
| M | 93 | Danny TAMONTE | 1:44:05 | 14' | 34 | 14' M40-49 | 13 |
| M | 94 | Gerry LOPEZ | 1:44:15 | 12'6" | 35 | Stock M60+ | 1 |
| M | 95 | Hilton ALVES | 1:44:20 | 12'6" | 36 | Stock M30-39 | 10 |
| M | 96 | James MARTINDALE | 1:44:26 | Unlimited | 26 | Unlimited M30-39 | 7 |
| M | 97 | Tom SWANECAMP | 1:44:54 | 14' | 35 | 14' M40-49 | 14 |
| M | 98 | Brennan ROSE | 1:45:13 | 12'6" | 37 | Stock M19-29 | 11 |
| M | 99 | Herbie TITCOMB | 1:45:22 | 14' | 36 | 14' M50-59 | 4 |
| M | 100 | Gavin SMITH | 1:45:29 | 14' | 37 | 14' M30-39 | 10 |
| M | 101 | Alexandre LEVORIN | 1:45:46 | 12'6" | 38 | Stock M40-49 | 6 |
| M | 102 | Russel CHUN | 1:45:48 | 14' | 38 | 14' M30-39 | 11 |
| M | 103 | Jerry MOSEL | 1:45:52 | 14' | 39 | 14' M60+ | 1 |
| F | 104 | Talia GANGINI | 1:46:05 | 12'6" | 39 | Stock F18U | 2 |
| M | 105 | Nelson TOGIOKA | 1:46:23 | 14' | 40 | 14' M50-59 | 5 |
| M | 106 | Sparkey LONGTE | 1:46:28 | 14' | 41 | 14' M60+ | 2 |
| M | 107 | Denis MASSEY | 1:46:32 | Unlimited | 27 | Unlimited M30-39 | 8 |
| M | 108 | Kahookele KALEI | 1:46:35 | 12'6" | 40 | Stock M18U | 4 |
| M | 109 | Damon FLOOD | 1:46:36 | 12'6" | 41 | Stock M30-39 | 11 |
| M | 110 | Cory LAR RIEU | 1:46:39 | 14' | 42 | 14' M50-59 | 6 |
| M | 111 | Stephen HAUGSE | 1:46:42 | 12'6" | 42 | Stock M19-29 | 12 |
| M | 112 | Michael MENDEZ | 1:46:46 | 14' | 43 | 14' M30-39 | 12 |
| M | 113 | Robert PICAYO | 1:46:50 | 14' | 44 | 14' M30-39 | 13 |
| F | 114 | Angela JACKSON | 1:46:55 | 12'6" | 43 | Stock F30-39 | 3 |
| F | 115 | Mariko STRICKLAND | 1:46:59 | 14' | 45 | 14' F19-29 | 1 |
| M | 116 | Kimo JANDOC | 1:47:07 | 12'6" | 44 | Stock M30-39 | 12 |
| F | 117 | Estee OKUMURA | 1:47:25 | 14' | 46 | 14' F19-29 | 2 |
| M | 118 | Bernd ROEDIGER | 1:47:31 | 12'6" | 45 | Stock M18U | 5 |
| F | 119 | Sonsa HONSCHEID | 1:47:56 | 12'6" | 46 | Stock F19-29 | 2 |
| M | 120 | David PARKE | 1:48:03 | 14' | 47 | 14' M50-59 | 7 |
| M | 121 | Ryan HAILSTONES | 1:48:17 | 12'6" | 47 | Stock M19-29 | 13 |
| M | 122 | Nappy NAPOLEON | 1:48:30 | 14' | 48 | 14' M60+ | 3 |
| M | 123 | Mikey COTE | 1:48:33 | 14' | 49 | 14' M19-29 | 6 |
| M | 124 | Kyle KINIMAKA | 1:48:50 | Unlimited | 28 | Unlimited M30-39 | 9 |
| M | 125 | David TANIYAMA | 1:48:53 | Unlimited | 29 | Unlimited M30-39 | 10 |
| M | 126 | Reid INOUYE | 1:49:34 | 14' | 50 | 14' M50-59 | 8 |
| M | 127 | Alex CACHUELA | 1:49:42 | Unlimited | 30 | Unlimited M40-49 | 10 |
| M | 128 | Taylor HO | 1:49:57 | 14' | 51 | 14' M19-29 | 7 |
| F | 129 | Jennifer LEE | 1:49:59 | 14' | 52 | 14' F30-39 | 2 |
| F | 130 | Heather JEPPESEN | 1:50:43 | 14' | 53 | 14' F30-39 | 3 |
| M | 131 | Steve SAHETAPY-ENGEL | 1:50:46 | 12'6" | 48 | Stock M30-39 | 13 |
| M | 132 | Tom HOLBROOK | 1:50:47 | 14' | 54 | 14' M19-29 | 8 |
| M | 133 | Charlie HERR | 1:50:49 | 14' | 55 | 14' M30-39 | 14 |
| M | 134 | Gene SMITH | 1:50:55 | 12'6" | 49 | Stock M50-59 | 4 |
| M | 135 | Dennis OLIPHANT | 1:51:32 | 12'6" | 50 | Stock M50-59 | 5 |
| M | 136 | Alika WILLIS | 1:51:48 | 14' | 56 | 14' M40-49 | 15 |
| M | 137 | Elmer MANUEL | 1:52:45 | 14' | 57 | 14' M40-49 | 16 |
| F | 138 | Grace EMANUEL | 1:53:11 | Unlimited | 31 | Unlimited F30-39 | 2 |
| M | 139 | Scott ADAMS | 1:53:11 | Unlimited | 32 | Unlimited M40-49 | 11 |
| M | 140 | Mark KOBAYASHI | 1:53:14 | 14' | 58 | 14' M50-59 | 9 |
| M | 141 | Matt RUEL | 1:53:37 | 12'6" | 51 | Stock M30-39 | 14 |
| F | 142 | Marj TAKABAYASHI | 1:53:44 | 14' | 59 | 14' F40-49 | 1 |
| F | 143 | Suzy STRAZZULLA | 1:53:54 | 12'6" | 52 | Stock F30-39 | 4 |
| M | 144 | John BROGAN | 1:53:55 | 14' | 60 | 14' M40-49 | 17 |
| M | 145 | Sam PA'E | 1:54:50 | 14' | 61 | 14' M40-49 | 18 |
| M | 146 | David SILJESTROM | 1:55:56 | 12'6" | 53 | Stock M50-59 | 6 |
| M | 147 | Kimo AKAKA | 1:56:29 | 14' | 62 | 14' M50-59 | 10 |
| M | 148 | Teva FOURCADE | 1:56:32 | 14' | 63 | 14' M30-39 | 15 |
| M | 149 | Keoni LOMAHAI | 1:56:40 | 14' | 64 | 14' M50-59 | 11 |
| M | 150 | Helgo WILHELM | 1:56:45 | 14' | 65 | 14' M50-59 | 12 |
| M | 151 | Scott AMONA | 1:57:16 | 14' | 66 | 14' M40-49 | 19 |
| M | 152 | Delmer WOWK | 1:57:19 | 12'6" | 54 | Stock M40-49 | 7 |
| M | 153 | John CLIMALDI | 1:57:34 | 12'6" | 55 | Stock M40-49 | 8 |
| M | 154 | Chick INMAN | 1:57:44 | 12'6" | 56 | Stock M30-39 | 15 |
| M | 155 | Alex COLOMA | 1:58:17 | 12'6" | 57 | Stock M40-49 | 9 |
| M | 156 | Pace COLLESTER | 1:58:32 | 12'6" | 58 | Stock M30-39 | 16 |
| M | 157 | Simon OSNER | 1:58:38 | 12'6" | 59 | Stock M40-49 | 10 |
| M | 158 | Anthony MYERS | 1:58:39 | 14' | 67 | 14' M30-39 | 16 |
| M | 159 | Jeff MADDOX | 1:59:07 | 12'6" | 60 | Stock M30-39 | 17 |
| M | 160 | Marciano WHITFORD | 1:59:10 | 12'6" | 61 | Stock M18U | 6 |
| M | 161 | Warren CURRIE | 1:59:13 | 12'6" | 62 | Stock M40-49 | 11 |
| M | 162 | Dylan CHING | 2:00:19 | 12'6" | 63 | Stock M30-39 | 18 |
| M | 163 | Drew CROCKER | 2:00:20 | 14' | 68 | 14' M30-39 | 17 |
| F | 164 | Nicole MADOSIK | 2:00:40 | Unlimited | 33 | Unlimited F30-39 | 3 |
| M | 165 | Rex SHINMON | 2:01:10 | 14' | 69 | 14' M50-59 | 13 |
| M | 166 | Mark FREYTAG | 2:01:42 | 14' | 70 | 14' M40-49 | 20 |
| F | 167 | Malia CHAUL | 2:01:49 | Unlimited | 34 | Unlimited F30-39 | 4 |
| M | 169 | Edward NUGENT | 2:02:00 | 12'6" | 64 | Stock M40-49 | 12 |
| M | 168 | Kevin FLOOD | 2:02:27 | 14' | 71 | 14' M50-59 | 14 |
| F | 170 | Sophia TIRAE | 2:03:00 | 12'6" | 65 | Stock no age | 1 |
| F | 171 | Jericho POPPLER | 2:04:00 | 12'6" | 66 | Stock no age | 2 |
| F | 172 | Carolyn ANNERUD | 2:05:30 | Unlimited | 35 | Unlimited F50-59 | 1 |
| F | 173 | Nicole FERGUSSON | 2:06:00 | 12'6" | 67 | Stock no age | 3 |
| M | 174 | Perna FRANK | 2:07:00 | 14' | 72 | 14' M60+ | 4 |
| F | 175 | Audrey LEE | 2:13:00 | 12'6" | 68 | Stock F50-59 | 1 |
| F | 176 | Jane MELODY | 2:22:00 | 14' | 73 | 14' F50-59 | 1 |
2011 Battle of the Paddle, Hawaii, Long Distance race RESULTS provided by SUPracer.com