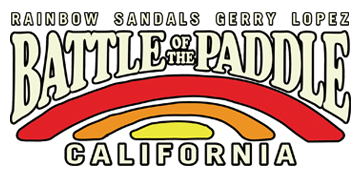 December 17, 2011
by Christopher Parker (@wheresbossman)
[RESULTS] 2011 Battle of the Paddle California LONG DISTANCE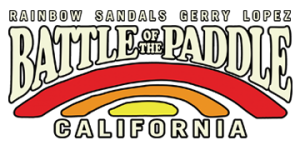 The BoP California Long Distance event was a 10 mile race held on the September 25th, 2011 at Dana Point.
Danny Ching picked up yet another hometown victory, while Rob Rojas proved once again he can beat most of the world's elite in the unlimited class.
Aussies Jamie Mitchell and Travis Grant battled for third place all the way to the line, while Chase Kosterlitz stamped his authority once again on the 14′ division.
In the stock 12'6″ division, Gaetene Sene took the title back to Europe, with the Frenchman beating out Tahitian Eric Leou On and Aussie Beau O'Brian by less than half a minute.
While on the women's side, Angie Jackson of Australia, local Suzy Strazzula and the all-conquering Candice Appleby claimed division victories.
(…more from the 2011 Battle of the Paddle California: Elite Race, Open Age race)
*****
2011 Battle of the Paddle California Long Distance race
(click "M/F" to view Women's results or click Class or Division to view those results)
| M/F | # | Name | Time | Class | # | Division | # |
| --- | --- | --- | --- | --- | --- | --- | --- |
| M | 1 | Danny CHING | 1:17:00 | Unlimited | 1 | Unlimited M19-29 | 1 |
| M | 2 | Rob ROJAS | 1:18:12 | Unlimited | 2 | Unlimited M30-39 | 1 |
| M | 3 | Jamie MITCHELL | 1:20:23 | Unlimited | 3 | Unlimited M30-39 | 2 |
| M | 4 | Travis GRANT | 1:20:24 | Unlimited | 4 | Unlimited M19-29 | 2 |
| M | 5 | Georges CRONSTEADT | 1:20:58 | Unlimited | 5 | Unlimited M30-39 | 3 |
| M | 6 | Jared VARGAS | 1:21:02 | Unlimited | 6 | Unlimited M19-29 | 3 |
| M | 7 | Thomas MAXIMUS | 1:21:10 | Unlimited | 7 | Unlimited M40-49 | 1 |
| M | 8 | Bart DE ZWART | 1:22:09 | Unlimited | 8 | Unlimited M40-49 | 2 |
| M | 9 | Connor BAXTER | 1:22:59 | Unlimited | 9 | Unlimited M18Under | 1 |
| M | 10 | Brian STOCKDALE | 1:23:20 | Unlimited | 10 | Unlimited M40-49 | 3 |
| M | 11 | Karl RING | 1:23:37 | Unlimited | 11 | Unlimited M40-49 | 4 |
| M | 12 | Rob PELKEY | 1:24:01 | Unlimited | 12 | Unlimited M40-49 | 5 |
| M | 13 | Chuck GLYNN | 1:24:18 | Unlimited | 13 | Unlimited M19-29 | 4 |
| M | 14 | Chase KOSTERLITZ | 1:25:18 | 14' | 1 | 14ft M19-29 | 1 |
| M | 15 | Jake JENSEN | 1:25:21 | 14' | 2 | 14ft M18Under | 1 |
| M | 16 | Dialy NDIAYE | 1:25:21 | Unlimited | 14 | Unlimited M40-49 | 6 |
| M | 17 | Dan SHOEMAKER | 1:25:46 | Unlimited | 15 | Unlimited M40-49 | 7 |
| M | 18 | Casper STEINFATH | 1:25:56 | 14' | 3 | 14ft M18Under | 2 |
| M | 19 | Kai LENNY | 1:25:56 | 14' | 4 | 14ft M18Under | 3 |
| M | 20 | Matt BECKER | 1:25:57 | 14' | 5 | 14ft M18Under | 4 |
| M | 21 | Anthony VELA | 1:25:57 | 14' | 6 | 14ft M30-39 | 1 |
| M | 22 | Scott SHOEMAKER | 1:26:43 | Unlimited | 16 | Unlimited M40-49 | 8 |
| M | 23 | Andy DAVIES | 1:27:17 | 14' | 7 | 14ft M30-39 | 2 |
| M | 24 | Spencer YORK | 1:27:41 | 14' | 8 | 14ft M19-29 | 2 |
| M | 25 | Jerry BESS | 1:27:55 | 14' | 9 | 14ft M40-49 | 1 |
| M | 26 | Mitch KAHN | 1:27:56 | 14' | 10 | 14ft M50-59 | 1 |
| M | 27 | Kaeo KALANI | 1:28:22 | Unlimited | 17 | Unlimited M19-29 | 5 |
| M | 28 | Kaeo'o'kalani ABBEY | 1:28:23 | Unlimited | 18 | Unlimited M19-29 | 6 |
| M | 29 | Chuck PATTERSON | 1:28:25 | 14' | 11 | 14ft M40-49 | 2 |
| M | 30 | Jim TERRELL | 1:28:30 | 14' | 12 | 14ft M40-49 | 3 |
| M | 31 | Kody KERBOX | 1:28:31 | 14' | 13 | 14ft M18Under | 5 |
| M | 32 | Dane MORRISSEY | 1:28:33 | 14' | 14 | 14ft M19-29 | 3 |
| M | 33 | Ej JOHNSON | 1:28:36 | 14' | 15 | 14ft M40-49 | 4 |
| M | 34 | Colin MCPHILLIPS | 1:28:49 | 14' | 16 | 14ft M30-39 | 3 |
| M | 35 | Gaetan SENE | 1:29:03 | 12'6" | 1 | Stock M30-39 | 1 |
| M | 36 | Justin COOK | 1:29:15 | 14' | 17 | 14ft M19-29 | 4 |
| M | 37 | Eric LEOU ON | 1:29:19 | 12'6" | 2 | Stock M19-29 | 1 |
| M | 38 | Thomas G | 1:29:24 | Unlimited | 19 | Unlimited M50-59 | 1 |
| M | 39 | Beau O'BRIAN | 1:29:25 | 12'6" | 3 | Stock M19-29 | 2 |
| M | 40 | Kainoa BEAUPRE | 1:29:26 | Unlimited | 20 | Unlimited M30-39 | 4 |
| M | 41 | Larry CAIN | 1:29:29 | 14' | 18 | 14ft M40-49 | 5 |
| M | 42 | Tatsumi KAWAI | 1:29:41 | Unlimited | 21 | Unlimited M30-39 | 5 |
| M | 43 | Cyril BURGUIERE | 1:29:59 | 14' | 19 | 14ft M30-39 | 4 |
| M | 44 | Giordano CAPPARELLA | 1:30:02 | 14' | 20 | 14ft M19-29 | 5 |
| F | 45 | Candice APPLEBY | 1:30:11 | 14' | 21 | 14ft F19-29 | 1 |
| M | 46 | Fernando STALLA | 1:30:14 | 12'6" | 4 | Stock M19-29 | 3 |
| M | 47 | Brennan ROSE | 1:31:13 | 14' | 22 | 14ft M19-29 | 6 |
| M | 48 | Tucker INGALLS | 1:31:31 | 14' | 23 | 14ft M18Under | 6 |
| M | 49 | Paul JACKSON | 1:31:36 | 12'6" | 5 | Stock M30-39 | 2 |
| M | 50 | Jeremy STEPHENSON | 1:31:41 | 12'6" | 6 | Stock M40-49 | 1 |
| M | 51 | Bruce BRUNSON | 1:31:43 | 14' | 24 | 14ft M30-39 | 5 |
| M | 52 | Doug ELLIS | 1:31:46 | 12'6" | 7 | Stock M19-29 | 4 |
| M | 53 | Matthew MCDONALD | 1:31:59 | 14' | 25 | 14ft M30-39 | 6 |
| M | 54 | Ryan JAMES | 1:32:02 | 14' | 26 | 14ft M30-39 | 7 |
| M | 55 | Michael VALENZUELA | 1:32:09 | Unlimited | 22 | Unlimited M30-39 | 6 |
| M | 56 | Zane SCHWEITZER | 1:32:10 | 12'6" | 8 | Stock M18Under | 1 |
| M | 57 | Mo FREITAS | 1:32:13 | 14' | 27 | 14ft M18Under | 7 |
| M | 58 | Moehau GOOLD | 1:32:21 | 14' | 28 | 14ft M30-39 | 8 |
| F | 59 | Annabel ANDERSON | 1:32:22 | 14' | 29 | 14ft F30-39 | 1 |
| M | 60 | Seth SPRINGER | 1:32:38 | 14' | 30 | 14ft M30-39 | 9 |
| M | 61 | Nicholas LEASON | 1:32:39 | 12'6" | 9 | Stock M19-29 | 5 |
| M | 62 | Kristian MULHOLLAND | 1:32:40 | 14' | 31 | 14ft M40-49 | 6 |
| F | 63 | Brandi BAKSIC | 1:32:44 | 14' | 32 | 14ft F30-39 | 2 |
| M | 64 | Chad BASHOR | 1:33:13 | 14' | 33 | 14ft M40-49 | 7 |
| M | 65 | Byron KURT | 1:33:13 | 12'6" | 10 | Stock M40-49 | 2 |
| M | 66 | Brendan LIGHT | 1:33:15 | 14' | 34 | 14ft M18Under | 8 |
| M | 67 | Thierry KOSTKA | 1:33:26 | 12'6" | 11 | Stock M40-49 | 3 |
| F | 68 | Jennifer KALMBACH | 1:33:33 | 14' | 35 | 14ft F19-29 | 2 |
| M | 69 | Dale CHAPMAN | 1:33:33 | 14' | 36 | 14ft M40-49 | 8 |
| M | 70 | Eric WALKER | 1:33:38 | Unlimited | 23 | Unlimited M30-39 | 7 |
| F | 71 | Karen WRENN | 1:33:43 | 14' | 37 | 14ft F30-39 | 3 |
| M | 72 | Belar DIAZ | 1:34:43 | 12'6" | 12 | Stock M30-39 | 3 |
| M | 73 | John BECKER | 1:34:44 | 14' | 38 | 14ft M50-59 | 2 |
| M | 74 | Micah CARLSON | 1:34:51 | 14' | 39 | 14ft M19-29 | 7 |
| M | 75 | Keith METER | 1:35:10 | 12'6" | 13 | Stock M40-49 | 4 |
| M | 76 | Chris BOLAND | 1:35:18 | 12'6" | 14 | Stock M50-59 | 1 |
| M | 77 | Alex MATERO | 1:35:19 | 12'6" | 15 | Stock M30-39 | 4 |
| M | 78 | Stuart ROBINSON | 1:35:19 | 12'6" | 16 | Stock M30-39 | 5 |
| M | 79 | Derek SCHROTTER | 1:35:37 | 14' | 40 | 14ft M40-49 | 9 |
| M | 80 | Darian HILDRETH | 1:35:50 | 14' | 41 | 14ft M30-39 | 10 |
| M | 81 | Robert TERIITEHAU | 1:35:52 | 12'6" | 17 | Stock M40-49 | 5 |
| M | 82 | Jonathan JONES | 1:36:09 | 12'6" | 19 | Stock M40-49 | 6 |
| M | 83 | Grant CURRIE | 1:36:09 | 12'6" | 18 | Stock M30-39 | 6 |
| M | 84 | Derek ELBERT | 1:36:38 | 14' | 42 | 14ft M30-39 | 11 |
| M | 85 | Gary PARSONS | 1:36:48 | 14' | 43 | 14ft M50-59 | 3 |
| M | 86 | Brian SZYMANSKI | 1:36:49 | 14' | 44 | 14ft M40-49 | 10 |
| M | 87 | Chris BRACKETT | 1:36:54 | 14' | 45 | 14ft M40-49 | 11 |
| M | 88 | Michael BENNETT | 1:36:59 | Unlimited | 24 | Unlimited M40-49 | 9 |
| M | 89 | Austin YOUNG | 1:37:21 | 12'6" | 20 | Stock M19-29 | 6 |
| M | 90 | Billy KHO | 1:37:55 | 14' | 46 | 14ft M40-49 | 12 |
| M | 91 | Kainoa PHILPOTTS | 1:37:59 | 14' | 47 | 14ft M19-29 | 8 |
| M | 92 | David LINNELL | 1:38:00 | 14' | 48 | 14ft M19-29 | 9 |
| M | 93 | Alain TEURQUETIL | 1:38:13 | 14' | 49 | 14ft M40-49 | 13 |
| M | 94 | Chip BOCK | 1:38:14 | 14' | 50 | 14ft M40-49 | 14 |
| M | 95 | David LESTER | 1:38:32 | 14' | 51 | 14ft M50-59 | 4 |
| M | 96 | Mike BOND | 1:38:51 | 14' | 52 | 14ft M50-59 | 5 |
| M | 97 | Alexandre LEVORIN | 1:38:54 | 14' | 53 | 14ft M40-49 | 15 |
| M | 98 | Jerry MOSEL | 1:39:04 | 14' | 54 | 14ft M60-69 | 1 |
| M | 99 | Michael WESTENBERGER | 1:39:28 | 14' | 55 | 14ft M30-39 | 12 |
| M | 100 | Patrick OHEA | 1:39:31 | 12'6" | 21 | Stock M30-39 | 7 |
| M | 101 | Jay BUTKI | 1:39:32 | 14' | 56 | 14ft M40-49 | 16 |
| M | 102 | Tom SWANECAMP | 1:39:57 | 12'6" | 22 | Stock M40-49 | 7 |
| M | 103 | Colin BUTLER | 1:39:58 | 12'6" | 23 | Stock M40-49 | 8 |
| F | 104 | Suzy STRAZZULLA | 1:39:59 | Unlimited | 25 | Unlimited F30-39 | 1 |
| F | 105 | Gail VENTO | 1:40:29 | Unlimited | 26 | Unlimited F30-39 | 2 |
| M | 106 | Evann YAMADA | 1:40:43 | 12'6" | 24 | Stock M30-39 | 8 |
| M | 107 | Sean PANGELINAN | 1:40:54 | 12'6" | 25 | Stock M19-29 | 7 |
| F | 108 | Jennifer LEE | 1:40:55 | 14' | 57 | 14ft F30-39 | 4 |
| M | 109 | Robert HOWSON | 1:40:59 | 12'6" | 26 | Stock M40-49 | 9 |
| M | 110 | Stefano GIGLI | 1:41:03 | 12'6" | 27 | Stock M30-39 | 9 |
| M | 111 | Steve GATES | 1:41:11 | 14' | 58 | 14ft M60-69 | 2 |
| M | 112 | Ben GRODNER | 1:41:14 | 14' | 59 | 14ft M18Under | 9 |
| M | 113 | Roberto ARAUJO | 1:41:28 | 14' | 60 | 14ft M30-39 | 13 |
| M | 114 | Kelvin HUMENNY | 1:41:33 | 14' | 61 | 14ft M40-49 | 17 |
| M | 115 | John O'HARA | 1:41:40 | 14' | 62 | 14ft M40-49 | 18 |
| F | 116 | Ruthy VESLER | 1:41:42 | Unlimited | 27 | Unlimited F30-39 | 3 |
| M | 117 | Rod LOFTIS | 1:41:50 | 14' | 63 | 14ft M40-49 | 19 |
| M | 118 | Wilson SCHMIDT | 1:41:52 | Unlimited | 28 | Unlimited M30-39 | 8 |
| M | 119 | Charlie GREY | 1:41:55 | 12'6" | 28 | Stock M19-29 | 8 |
| M | 120 | Scott BRADLEY | 1:41:59 | 14' | 64 | 14ft M50-59 | 6 |
| M | 121 | Jim HIGGINS | 1:42:01 | 14' | 65 | 14ft M60-69 | 3 |
| M | 122 | Livio MENELAU | 1:42:29 | 12'6" | 29 | Stock M30-39 | 10 |
| M | 123 | Bob RUETER | 1:42:47 | 14' | 66 | 14ft M50-59 | 7 |
| M | 124 | Alika WILLIS | 1:43:04 | 12'6" | 30 | Stock M40-49 | 10 |
| M | 125 | Gene SMITH | 1:43:07 | 12'6" | 31 | Stock M50-59 | 2 |
| M | 126 | Alberto COLON | 1:43:11 | 12'6" | 32 | Stock M40-49 | 11 |
| F | 127 | Angela JACKSON | 1:43:20 | 12'6" | 33 | Stock F30-39 | 1 |
| M | 128 | Andrew ROBINSON | 1:43:27 | 14' | 67 | 14ft M19-29 | 10 |
| F | 129 | Betsy RISNER | 1:43:32 | 14' | 68 | 14ft F50-59 | 1 |
| M | 130 | John ENNIS | 1:43:33 | 14' | 69 | 14ft M40-49 | 20 |
| M | 131 | Clint GOODE | 1:43:39 | 14' | 70 | 14ft M30-39 | 14 |
| M | 132 | Ryan VOCI | 1:43:40 | 12'6" | 34 | Stock M30-39 | 11 |
| M | 133 | Chris BEGG | 1:43:44 | 14' | 71 | 14ft M30-39 | 15 |
| M | 134 | Phillip VOCI | 1:43:51 | Unlimited | 29 | Unlimited M40-49 | 10 |
| M | 135 | Rich MOSHER | 1:43:57 | 14' | 72 | 14ft M50-59 | 8 |
| M | 136 | Bill CURRY | 1:44:16 | 14' | 73 | 14ft M50-59 | 9 |
| F | 137 | Mariko STRICKLAND | 1:44:17 | 14' | 74 | 14ft F19-29 | 3 |
| F | 138 | Alison RIDDLE | 1:44:18 | 14' | 75 | 14ft F19-29 | 4 |
| F | 139 | Heather BAUS | 1:44:22 | 12'6" | 35 | Stock F30-39 | 2 |
| M | 140 | Mark ANDREWS | 1:44:37 | 14' | 76 | 14ft M50-59 | 10 |
| M | 141 | Mike SUERTH | 1:44:41 | 14' | 77 | 14ft M30-39 | 16 |
| M | 142 | Pete BUZZELLI | 1:44:59 | 12'6" | 36 | Stock M50-59 | 3 |
| M | 143 | Bob FARRAR | 1:45:09 | 14' | 78 | 14ft M50-59 | 11 |
| M | 144 | Andrew KELLAR | 1:45:11 | 14' | 79 | 14ft M30-39 | 17 |
| M | 145 | John GOODMAN | 1:45:22 | 12'6" | 37 | Stock M50-59 | 4 |
| M | 146 | Gerry LOPEZ | 1:45:24 | 14' | 80 | 14ft M60-69 | 4 |
| M | 147 | Jean RATHLE | 1:45:34 | 12'6" | 38 | Stock M40-49 | 12 |
| M | 148 | Phil JOHNSON | 1:45:36 | 14' | 81 | 14ft M50-59 | 12 |
| F | 149 | Jen FULLER | 1:45:40 | 12'6" | 39 | Stock F40-49 | 1 |
| F | 150 | Elsa HARRISOM | 1:45:42 | Unlimited | 30 | Unlimited F30-39 | 4 |
| M | 151 | Gavin SMITH | 1:45:51 | 14' | 82 | 14ft M30-39 | 18 |
| M | 152 | Kyle WADE | 1:46:01 | 14' | 83 | 14ft M40-49 | 21 |
| F | 153 | Helga GOEBEL | 1:46:07 | Unlimited | 31 | Unlimited F30-39 | 5 |
| F | 154 | Kristin THOMAS | 1:46:12 | 12'6" | 40 | Stock F40-49 | 2 |
| M | 155 | Matt FRIEDMAN | 1:46:20 | 12'6" | 41 | Stock M40-49 | 13 |
| M | 156 | Sebastian WENZEL | 1:46:21 | 12'6" | 42 | Stock M40-49 | 14 |
| M | 157 | Jeff SWEET | 1:47:03 | 14' | 84 | 14ft M40-49 | 22 |
| M | 158 | Bryan BURNS | 1:47:06 | 14' | 85 | 14ft M40-49 | 23 |
| M | 159 | Kelly TAM SING | 1:47:07 | 12'6" | 43 | Stock M40-49 | 15 |
| F | 160 | Halie HARRISON | 1:47:12 | 14' | 86 | 14ft F18Under | 1 |
| M | 161 | Matt MACAREWICH | 1:47:12 | Unlimited | 32 | Unlimited M40-49 | 11 |
| M | 162 | Mike VAUGHAN | 1:47:27 | 14' | 87 | 14ft M40-49 | 24 |
| M | 163 | Mark STAVRON | 1:47:59 | Unlimited | 33 | Unlimited M50-59 | 2 |
| M | 164 | Jonathan ROWNTREE | 1:48:09 | 14' | 88 | 14ft M30-39 | 19 |
| M | 165 | Mark PIGHINI | 1:48:19 | 12'6" | 44 | Stock M50-59 | 5 |
| M | 166 | Dennis OLIPHANT | 1:48:31 | 12'6" | 45 | Stock M50-59 | 6 |
| F | 167 | Terri PLUNKETT | 1:48:34 | Unlimited | 34 | Unlimited F40-49 | 1 |
| M | 168 | Andrew MCGINNIS | 1:48:53 | 14' | 89 | 14ft M40-49 | 25 |
| M | 169 | Warren CURRIE | 1:48:56 | 14' | 90 | 14ft M40-49 | 26 |
| M | 170 | Don EISENMAN | 1:49:03 | 12'6" | 46 | Stock M40-49 | 16 |
| M | 171 | Donny PHONGDARA | 1:49:17 | 12'6" | 47 | Stock M30-39 | 12 |
| M | 172 | Arthur AQUINO | 1:49:23 | 12'6" | 48 | Stock M40-49 | 17 |
| M | 173 | Marsters LUDOVIC | 1:49:29 | 12'6" | 49 | Stock M30-39 | 13 |
| M | 174 | John MCMAHON | 1:49:30 | 14' | 91 | 14ft M50-59 | 13 |
| M | 175 | Tommy HOLBROOK | 1:49:41 | 14' | 92 | 14ft M19-29 | 11 |
| M | 176 | Todd DRAKE | 1:49:43 | 14' | 93 | 14ft M40-49 | 27 |
| M | 177 | Warwick GRAY | 1:49:46 | 12'6" | 50 | Stock M50-59 | 7 |
| M | 178 | Robert EYRE | 1:49:47 | 12'6" | 51 | Stock M60-69 | 1 |
| M | 179 | Abel CATHELINEAU | 1:50:43 | 12'6" | 54 | Stock M40-49 | 18 |
| M | 180 | Closier GREGORY | 1:50:43 | 12'6" | 52 | Stock M30-39 | 14 |
| M | 181 | Ponot ALEXANDRE | 1:50:43 | 12'6" | 53 | Stock M30-39 | 15 |
| M | 182 | Eric TERRIEN | 1:50:44 | 12'6" | 55 | Stock M19-29 | 9 |
| M | 183 | Tom LOSEE | 1:50:52 | 12'6" | 56 | Stock M40-49 | 19 |
| F | 184 | Nikki GREGG | 1:51:09 | 14' | 94 | 14ft F30-39 | 5 |
| M | 185 | Le Caignec JEAN-MARIE | 1:51:19 | 12'6" | 57 | Stock M40-49 | 20 |
| M | 186 | Gary MANDY | 1:51:28 | 14' | 95 | 14ft M40-49 | 28 |
| M | 187 | Geoff JAMES | 1:51:41 | 12'6" | 58 | Stock M50-59 | 8 |
| F | 188 | Fiona WYLDE | 1:52:00 | 12'6" | 59 | Stock F18Under | 1 |
| F | 189 | Brit OLIPHANT | 1:52:10 | 14' | 96 | 14ft F18Under | 2 |
| F | 190 | Monica PASCO | 1:52:33 | 12'6" | 60 | Stock F30-39 | 3 |
| M | 191 | Johnny KESSEL | 1:52:59 | 14' | 97 | 14ft M40-49 | 29 |
| M | 192 | Andrew MENCINSKY | 1:53:00 | 14' | 98 | 14ft M40-49 | 30 |
| M | 193 | Delmer WOWK | 1:53:27 | 12'6" | 61 | Stock M40-49 | 21 |
| F | 194 | Alyson FROMM | 1:53:28 | 12'6" | 62 | Stock F18Under | 2 |
| M | 195 | Bryan POHLMAN | 1:54:03 | 12'6" | 63 | Stock M30-39 | 16 |
| F | 196 | Kerstin OUELLET | 1:54:42 | 12'6" | 64 | Stock F40-49 | 3 |
| M | 197 | Francis KEEFE | 1:55:05 | 14' | 99 | 14ft M40-49 | 31 |
| M | 198 | Bill BABCOCK | 1:55:25 | Unlimited | 35 | Unlimited M60-69 | 1 |
| M | 199 | Chris KOERNER | 1:55:55 | 12'6" | 65 | Stock M50-59 | 9 |
| M | 200 | Kevin COOK | 1:56:22 | 12'6" | 66 | Stock M30-39 | 17 |
| M | 201 | Mike KUBESKA | 1:56:53 | 12'6" | 67 | Stock M19-29 | 10 |
| F | 202 | Adrianne BAIRD | 1:57:12 | 12'6" | 68 | Stock F30-39 | 4 |
| M | 203 | Stephen MULLER | 1:57:13 | 14' | 100 | 14ft M60-69 | 5 |
| M | 204 | Dave WARREN | 1:57:36 | 14' | 101 | 14ft M40-49 | 32 |
| M | 205 | Scott MCPHAIL | 1:57:36 | 12'6" | 69 | Stock M40-49 | 22 |
| M | 206 | Allen BROSTOWICZ | 1:58:55 | 12'6" | 70 | Stock M40-49 | 23 |
| F | 207 | Sofia DEWOLFE | 1:59:44 | 12'6" | 71 | Stock F18Under | 3 |
| M | 208 | Eduardo OWEN | 1:59:48 | 12'6" | 72 | Stock M50-59 | 10 |
| F | 209 | Jennifer FRATZKE | 2:00:11 | 14' | 102 | 14ft F19-29 | 5 |
| M | 210 | Malcolm MEADOR | 2:00:47 | 12'6" | 73 | Stock M50-59 | 11 |
| M | 211 | Dr Adam SANDAHL | 2:00:56 | 12'6" | 74 | Stock M40-49 | 24 |
| M | 212 | Greg WARNICK | 2:01:28 | 14' | 103 | 14ft M60-69 | 6 |
| M | 213 | John GOSSETT | 2:01:42 | 12'6" | 75 | Stock M50-59 | 12 |
| M | 214 | Bob ARNOT | 2:01:46 | 14' | 104 | 14ft M60-69 | 7 |
| M | 215 | Ron HALLEMORE | 2:01:47 | Unlimited | 36 | Unlimited M40-49 | 12 |
| M | 216 | Micheal THERIAULT | 2:02:20 | 12'6" | 76 | Stock M40-49 | 25 |
| M | 217 | Victor CACHIA | 2:02:21 | 12'6" | 77 | Stock M50-59 | 13 |
| M | 218 | Frank PERNA | 2:02:32 | 14' | 105 | 14ft M70Over | 1 |
| F | 219 | Monica ARCHE | 2:03:22 | 12'6" | 78 | Stock F30-39 | 5 |
| F | 220 | Trixie HOOGCARSPEL | 2:04:54 | 12'6" | 79 | Stock F30-39 | 6 |
| M | 221 | Jeremy BUCKHAM | 2:04:58 | 12'6" | 80 | Stock M30-39 | 18 |
| M | 222 | Wade EASTERLING | 2:07:11 | 14' | 106 | 14ft M60-69 | 8 |
| F | 223 | Patricia ARAUJO | 2:09:31 | 12'6" | 81 | Stock F30-39 | 7 |
| M | 224 | Sean VANDAL | 2:12:01 | 12'6" | 82 | Stock M40-49 | 26 |
| M | 225 | Edward MCCORMICK | 2:18:51 | 12'6" | 83 | Stock M50-59 | 14 |
| F | 226 | Hope AUSTIN | 2:36:18 | 12'6" | 84 | Stock F40-49 | 4 |
2011 Battle of the Paddle, California, Long Distance Race RESULTS provided by SUPracer.com