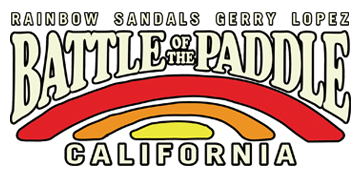 December 17, 2011
by Christopher Parker (@wheresbossman)
[RESULTS] 2011 Battle of the Paddle California ELITE RACE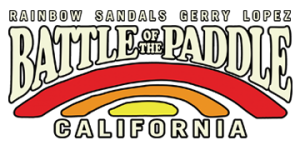 Held on September 24th, the 2011 BoP California Elite Race was one of the most prestigious (and hotly contested) SUP event of all time. The men's division saw a three way fight between Jamie Mitchell, Danny Ching and Connor Baxter.
Despite Ching defending his 2010 title and Mitchell leading most of the race, in the end it was the kid from Hawaii who stole the line honours.
On the women's side, Candice Appleby won yet another elite race, while kiwi Annabel Anderson and local Brandi Baksic battled it out for the number two spot.
(…more from the 2011 Battle of the Paddle California: Open Age race, Long Distance)
*****
2011 Battle of the Paddle California Elite Race results
(click "M/F" to switch between Men's and Women's results)
| M/F | Place | Name | Time | Overall | Age |
| --- | --- | --- | --- | --- | --- |
| M | 1 | Conner BAXTER | 0:43:52 | 1 | 17 |
| M | 2 | Jamie MITCHELL | 0:43:55 | 2 | 34 |
| M | 3 | Danny CHING | 0:44:00 | 3 | 28 |
| M | 4 | Georges CRONSTEADT | 0:44:50 | 4 | 31 |
| M | 5 | Kai LENNY | 0:45:06 | 5 | 18 |
| M | 6 | Travis GRANT | 0:45:17 | 6 | 28 |
| M | 7 | Slater TROUT | 0:45:20 | 7 | 16 |
| M | 8 | Eric TERRIEN | 0:45:21 | 8 | 29 |
| M | 9 | Beau O'BRIAN | 0:45:38 | 9 | 28 |
| M | 10 | Kelly MARGETTS | 0:45:58 | 10 | 39 |
| M | 11 | Zane SCHWEITZER | 0:46:03 | 11 | 18 |
| M | 12 | Matt BECKER | 0:46:04 | 12 | 17 |
| M | 13 | Jake JENSEN | 0:46:07 | 13 | 16 |
| M | 14 | Paul JACKSON | 0:46:40 | 14 | 35 |
| M | 15 | Casper STEINFATH | 0:46:48 | 15 | 18 |
| M | 16 | Jay WILD | 0:46:51 | 16 | 31 |
| M | 17 | Chase KOSTERLITZ | 0:47:06 | 17 | 25 |
| M | 18 | Anthony VELA | 0:47:18 | 18 | 37 |
| M | 19 | Colin MCPHILLIPS | 0:47:19 | 19 | 36 |
| M | 20 | Bart DE ZWART | 0:47:19 | 20 | 41 |
| M | 21 | Brennan ROSE | 0:48:04 | 21 | 22 |
| M | 22 | Jim TERRELL | 0:48:17 | 22 | 46 |
| M | 23 | Jeremy STEPHENSON | 0:48:25 | 23 | 42 |
| M | 24 | Andy DAVIES | 0:48:31 | 24 | 31 |
| M | 25 | Chuck GLYNN | 0:48:33 | 25 | 23 |
| M | 26 | Andrew LOGRECO | 0:48:39 | 26 | 27 |
| M | 27 | Doug ELLIS | 0:48:44 | 27 | 29 |
| M | 28 | Tyson POPPLER | 0:48:44 | 28 | 25 |
| M | 29 | Noa GINELLA | 0:48:44 | 29 | 17 |
| M | 30 | Greg LONG | 0:48:45 | 30 | 37 |
| M | 31 | Kevin COFFMAN | 0:48:54 | 31 | 41 |
| M | 32 | Cyril BURGUIERE | 0:48:54 | 32 | 32 |
| M | 33 | Packet CASEY | 0:48:54 | 33 | 38 |
| M | 34 | Dan GAVERE | 0:48:57 | 34 | 41 |
| M | 35 | Jerry BESS | 0:49:10 | 35 | 46 |
| M | 36 | Rob ROJAS | 0:49:12 | 36 | 38 |
| M | 37 | Fernando STALLA | 0:49:27 | 37 | 24 |
| M | 38 | Michael MURPHY | 0:49:28 | 38 | 32 |
| M | 39 | Justin COOK | 0:49:28 | 39 | 24 |
| M | 40 | Nicholas LEASON | 0:49:29 | 40 | 26 |
| M | 41 | Byron KURT | 0:49:31 | 41 | 47 |
| M | 42 | Gregory CLOSIER | 0:49:40 | 42 | 36 |
| M | 43 | Mo FREITAS | 0:49:41 | 43 | 14 |
| M | 44 | Giordano CAPPARELLA | 0:49:41 | 44 | 25 |
| M | 45 | Chuck PATTERSON | 0:49:41 | 45 | 42 |
| F | 1 | Candice APPLEBY | 0:49:44 | 46 | 26 |
| M | 46 | Larry CAIN | 0:49:51 | 47 | 48 |
| M | 47 | Eric LEOU ON | 0:49:54 | 48 | 25 |
| M | 48 | Matthew MCDONALD | 0:49:55 | 49 | 32 |
| M | 49 | Rob PELKEY | 0:49:56 | 50 | 43 |
| M | 50 | Justin HOLLAND | 0:50:09 | 51 | 34 |
| M | 51 | David BOEHNE | 0:50:10 | 52 | 35 |
| M | 52 | Mitch KAHN | 0:50:10 | 53 | 51 |
| M | 53 | Gaetan SENE | 0:50:11 | 54 | 34 |
| F | 2 | Brandi BAKSIC | 0:50:12 | 56 | 39 |
| M | 54 | Armie ARMSTRONG | 0:50:12 | 55 | 40 |
| F | 3 | Annabel ANDERSON | 0:50:19 | 57 | 30 |
| M | 55 | Dane MORRISSEY | 0:50:28 | 58 | 25 |
| F | 4 | Jenny KALMBACH | 0:50:31 | 59 | 28 |
| F | 5 | Gillian GIBREE | 0:50:37 | 60 | 26 |
| M | 56 | Seth SPRINGER | 0:50:37 | 61 | 34 |
| M | 57 | Brian HAAG | 0:50:44 | 62 | 20 |
| M | 58 | Ryan JAMES | 0:50:52 | 63 | 36 |
| M | 59 | Micay CARLSON | 0:50:53 | 64 | 28 |
| M | 60 | Kaeo'o'kalani ABBEY | 0:50:57 | 65 | 25 |
| M | 61 | Brandon RAMBO | 0:51:04 | 66 | 22 |
| M | 62 | Kevin NERISON | 0:51:10 | 67 | 29 |
| F | 6 | Talia GANGINI | 0:51:13 | 68 | 18 |
| M | 63 | Riggs NAPOLEON | 0:51:14 | 69 | 13 |
| M | 64 | Jake PORTWOOD | 0:51:31 | 70 | 24 |
| M | 65 | Brendan LIGHT | 0:52:07 | 71 | 16 |
| M | 66 | Alex MATERO | 0:52:07 | 72 | 37 |
| F | 7 | Heather BAUS | 0:52:31 | 73 | 39 |
| F | 8 | Gail VENTO | 0:52:49 | 74 | 35 |
| F | 9 | Krisztina ZUR | 0:52:59 | 75 | 30 |
| F | 10 | Morgan HOESTEREY | 0:53:00 | 76 | 30 |
| F | 11 | Alison RIDDLE | 0:53:30 | 77 | 25 |
| F | 12 | Halie HARRISON | 0:53:37 | 78 | 17 |
| F | 13 | Karen WRENN | 0:54:03 | 79 | 39 |
| F | 14 | Julianne BRACKETT | 0:54:10 | 80 | 17 |
| F | 15 | Angela JACKSON | 0:54:12 | 81 | 35 |
| F | 16 | Mariko STRICKLAND | 0:54:52 | 82 | 24 |
| F | 17 | Elsa HARRISON | 0:54:52 | 83 | 38 |
| F | 18 | Sondra PURSER | 0:54:54 | 84 | 30 |
| F | 19 | Simone HORSFIELD | 0:54:55 | 85 | 32 |
| F | 20 | Amanda WILSON | 0:55:25 | 86 | 24 |
| M | 67 | Gerry LOPEZ | 0:58:20 | 87 | 62 |
2011 Battle of the Paddle, California, Elite Race RESULTS provided by SUPracer.com