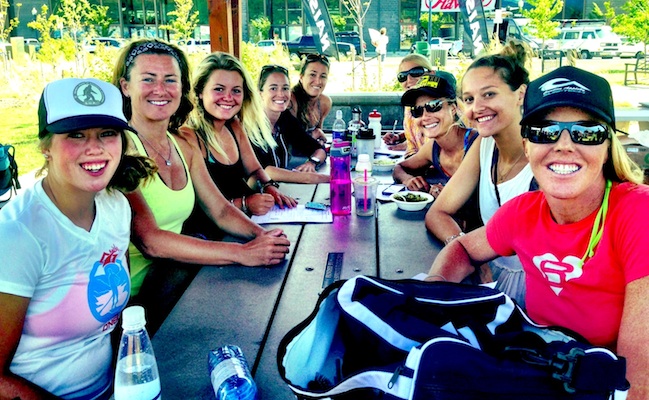 September 7, 2013
by Christopher Parker (@wheresbossman)
Women Debate The Future Of Stand Up Paddle Racing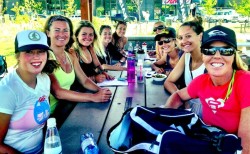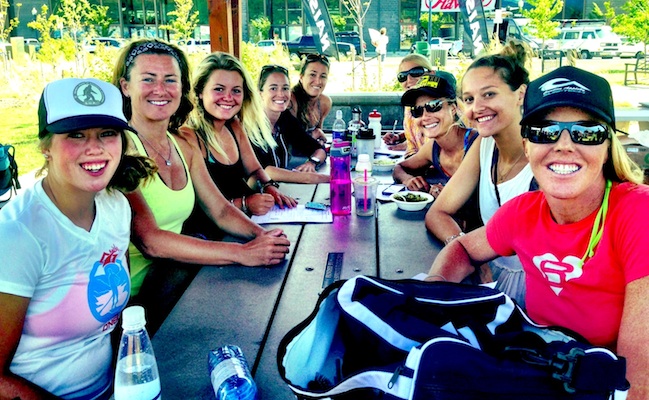 It seems like 2013 has been the Year of Debate in the Stand Up Paddling world. From drafting to board classes to prize money to world championships and pretty much every little topic in between, informal talks, public discussion and downright heated arguments have become the norm.
SUP racing is at a crossroads; it's gone from a small, novelty, niche sport into something bordering on the mainstream, with close to a thousand races around the world each year and a new breed of paddlers enjoying full-time careers on the water. And it's this explosive growth that is fueling the debate, as different organisations and differing opinions jockey for control and attention, with influence on the future of the sport a reward.
So far we've heard a lot of talk and some serious action, but it's mainly come from the male athletes. That changed recently however, with the Gorge Paddle Challenge in Oregon attracting one of the strongest fields of female paddlers we've seen outside the BOP, and one of the leading, Candice Appleby, using the chance to roundup the top female talent for a serious debate.
Twelve of the top women, including Andrea Moller, Gilian Gibree, Jenny Kalmbach and Talia Gangini sat down to debate the future of women in SUP racing. The topics discussed included prize money, board classes, separate race starts for women, as well as the juicy topic of drafting. SUPConnect.com did a great job of summarising the points raised, but the main issues were:
Prize Money: Women want equal prize money, or at the very least equal prize money for the top finishers, with potentially a deeper payout in the men's.
Board Classes: A lot of different opinions but most women agree they'd prefer to be paddling the same sized boards as the men.
Race Starts: Most women seemed to agree they'd prefer their own, separate race starts, which would solve the problem of drafting and also give women more visibility, as the winning female wouldn't be finishing in 20th spot overall (as happens at the BOP Elite Race, for example).
Drafting: 12 women, 12 different opinions… I don't think anyone, male or female, will ever agree on drafting. Though one consensus seemed to be the need for clearer, more uniform rules.
Overall seemed like a good discussion and it's great to see the leading women pushing the sport forward for female paddle athletes around the world. With the rumoured "SUP Athletes Association" likely to gather steam around the BOP California later this month, it's likely we'll see a lot more of these sit-down discussions among the influential paddlers.
Click here to read the whole article over on SUP Connect.