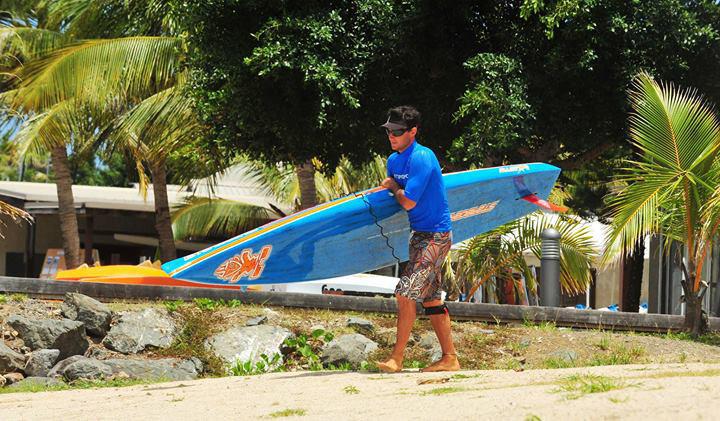 February 23, 2014
by Christopher Parker (@wheresbossman)
Who Is Titouan Puyo? Remember This Name… You'll Be Hearing It A Lot From Now On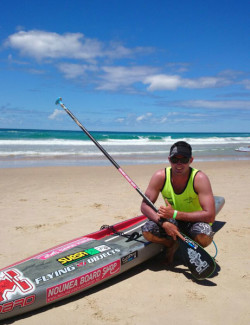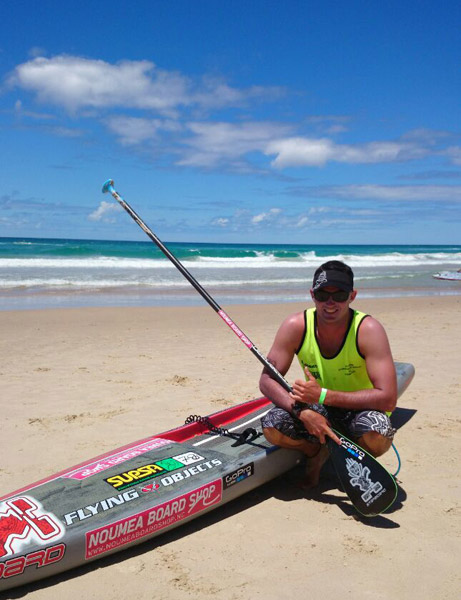 In November 2013, the French held their National SUP Racing Titles. The top finishers would earn a spot on Team France for the 2014 ISA Worlds in Nicaragua, while the rest would get to see how they compared against the best. The usual suspects were there along with a string of up-and-coming youngsters who had been rising fast in the preceeding year. Outside of Australia and the USA, France's national titles would probably be the most competitive in the world.
But for all that talent, both young and old, nobody really expected anyone other than Eric Terrien to win. Eric has been the flag-bearer for SUP racing in Europe for the past five years and was the first of the Euros to really make an impact overseas. He also almost never loses in France, especially not to his fellow countrymen.
So you can imagine my surprise, and the surprise of the core SUP racing community in general, when the early results came through and the new distance race champion of France was listed as Titouan Puyo.
Titouan who…?
Was that a typo?
I didn't even know how to pronounce this guy's name, let alone who he was or where he'd come from. Who was this guy with the strange name? And how did he just beat one of the fastest guys in the world?
I asked around and soon got a basic understanding: Titouan Puyo was a young outrigger paddler from New Caledonia. He'd been doing SUP for less than a year and even the French were surprised when he stole the distance race title from Eric. He'd literally just shown up and blown everyone away.
Titouan was such a darkhorse that nobody really knew if this guy was the real deal or if he'd just fluked it, though everyone suspected it was the former. As I became more and more curious about this new name on the racing scene, I eventually asked French paddling stalwart Greg Closier to put me in touch with the man himself. I then invited Titouan to the hot-spot of SUP racing, Queensland's Gold Coast, for one of Australia's most competitive races: The 12 Towers Ocean Race.
I really wanted to see what this darkest of dark horses was made of. Was his victory in France a flash in the pan, or could he match it with half a dozen of the world's best in Australia?
(Side note: "Titouan Puyo" is virtually impossible for the non-French to pronounce properly, so from now on we're just going to run with his nickname: Titou, which is pronounced "tee-too")
Titou was born in Tahiti but has spent his whole life in New Caledonia. Technically that makes him French, despite the fact that New Caledonia is only 2.5 hours flight from Australia and 22.5 hours from France. The colonial outpost of an island sits in the Pacific, straight off Australia's East Coast and is, by all reports, an ocean paradise.
Annoyingly for us regular paddlers, Titou has only been standing on a SUP board for twelve months. Seriously. I know… that's the kinda thing that makes you wanna quit SUP racing in frustration. How dare someone so new at this sport be so much faster than just about everyone else!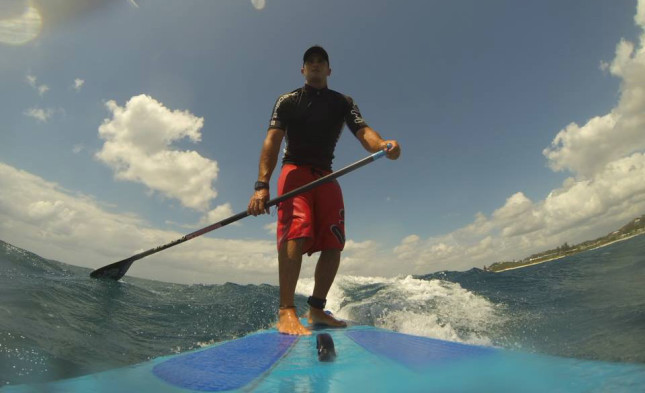 Don't feel too bad though, this guy has actually been paddling for a lot longer than that: Titou spent 10 years training and racing outrigger canoes before he stepped on a SUP (remind you of anybody?) while he's also a champion surfski paddler.
That ocean experience became clear during the 12 Towers race, where Titouan defied the odds and proceeded to beat four or five guys that I'd rank among the top 10/top 20 fastest paddlers in the world. The newly-minted Starboard International team rider put in an incredible effort to win Australia's most competitive long distance race and show his victory at last year's French Nationals was no fluke.
After the race I asked Titou what his goals were, to which he humbly replied that 2014 was all about gaining experience and competing against the guys he believes are the best. Until his victory in Australia, Titou had no idea where he fit in on the SUP racing ladder. His position should be a little clearer now, but the young guy isn't getting ahead of himself and knows he still has plenty to learn. Titou is a downwind machine and loves the distance races, though he still has a bit of work to do in the surf (after winning the 12 Towers downwinder, he'd go on to finish 6th in the BOP race the following day).
We'll next see Titou in action in a few weeks, when a bunch of Aussies (yours truly included!) are flying to the paradise that is New Caledonia for one of the island's local downwind races. As for the big international events, Titou will be representing his country at the ISA Worlds in Nicaragua before basing himself in Europe for the northern summer.
By the time Nicaragua comes round in a couple of months, Titou will no longer be a dark horse and will probably start as a medal contender in both events (particularly the distance race).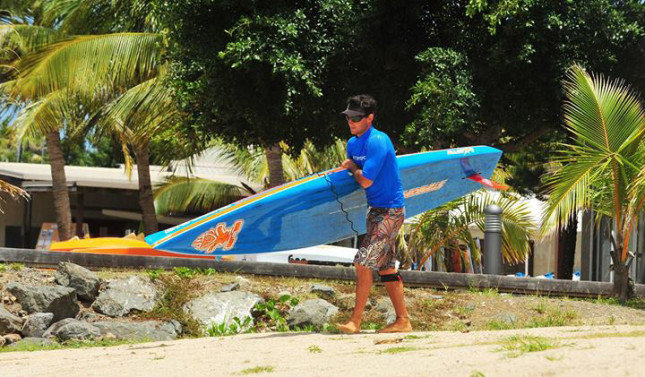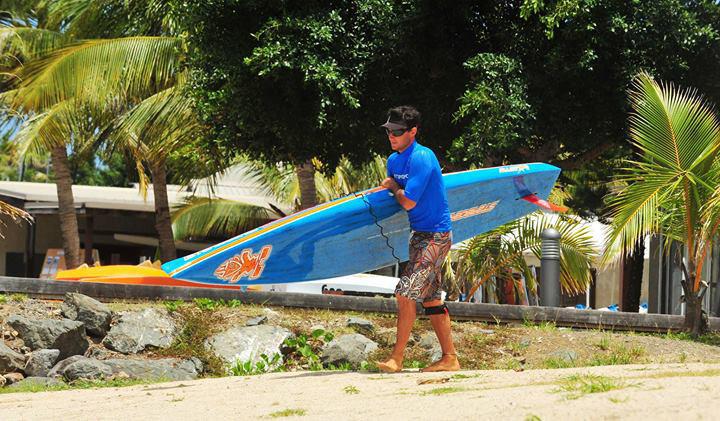 So there you have it. A new name to add to the list of contenders at every big event. The talent pool in the world of SUP racing just got a little deeper.
On a final note: After hanging out with this guy the past couple of weeks (he stayed in Australia after the 12 Towers to get some serious training done), I discovered that Titou isn't just an incredibly fast paddler, he's also a really nice and very laid-back kinda guy. He's basically the French version of Travis Grant.
Titouan also has a name that we'll be hearing a lot more of in the future, just so long as someone can figure out how to pronounce it…