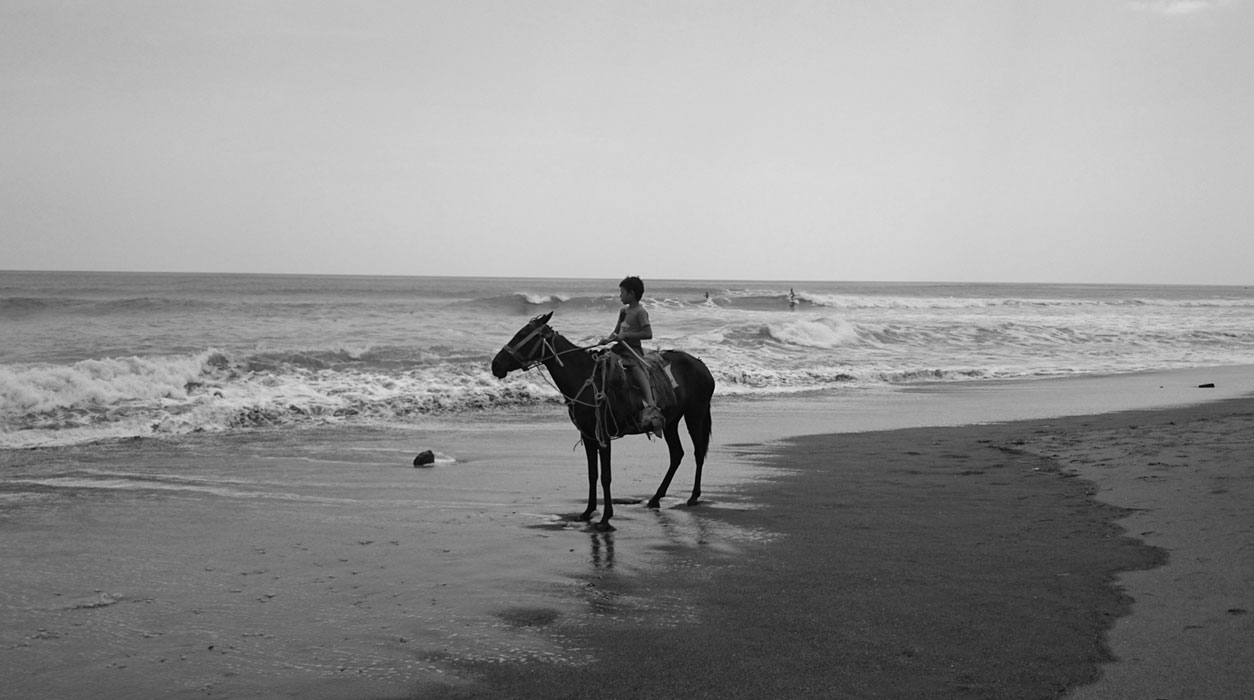 April 30, 2014
by Christopher Parker (@wheresbossman)
Welcome To Nicaragua
So we're in Nicaragua for the ISA Worlds. We flew down straight from Carolina, as did a whole bunch of guys and girls that are competing here. The event doesn't officially start til Saturday so we got a place on the coast for a few days. Fun little waves yesterday. Found a kid on the beach who let me ride his mule. When in Rome…
The opening ceremony is Saturday, surfing runs Sunday-Tuesday and racing from Thursday to Sunday. The festivities and racing all take place at the city of Granada on Lake Nicaragua, while the surfing is happening out in the tiny, tiny little village of La Boquita.
We're actually staying round the corner from La Boquita right now, along with paddlers from half a dozen nations. That's the great thing about this event – it brings together paddlers from all over the world to share the spirit of the sport. Even at big events like the BOP, where there are lots of different countries represented, most people stick to their cliques. But here at the ISA Worlds everyone mixes in together. It's like a mini Olympics.
The live webcast will be running here on SUPracer.com from Sunday to Sunday, while we'll have previews of the racing events in the next few days. Some big names are missing but there's still going to be a solid level of competition, so I'm looking forward to see how it all goes down.
This whole place is interesting to say the least. One of the absolute last places I would have imagined hosting a major international SUP event, but still a pretty cool spot to hang out. Getting here was a logistical nightmare for those who took boards, however the local organisers do seem to know what they're doing on the ground. More organisation goes into the ISA Worlds than any other event in the world of SUP. By a long way.
I think it'll be a good couple of weeks, though either way one thing's for sure: The next couple weeks are going to be a fun adventure…