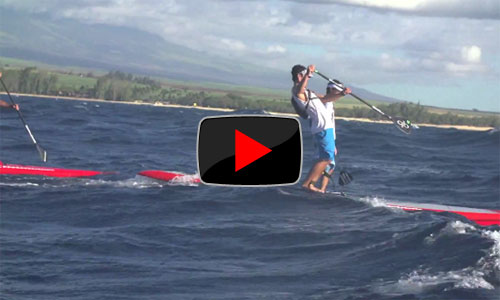 WATCH: The Motivation Behind Making A Winning Race Board (Plus Some More Awesome Downwind Footage)
Did you see that video from SIC Maui we posted last month? The one with the epic downwind shots and the thumping dubstep soundtrack? Who am I kidding, of course you saw it. EVERYONE saw it. Within five days of posting it, that video became the all-time most viewed post on SUPracer.com. It blew up.
Well now the SIC and head shaper Mark Raaphorst are back with another slick production, this time focusing on Marks' motivation for creating stand up paddleboards. As you would expect from an SIC piece, it's got some awesome downwind footage (with guys like Livio Menelau flying along the Maliko run) combined with some classy production values.
It's also an interesting look at the other side of SUP boards. While we usually only see the team riders paddling these things, you gotta remember that every SUP board starts out in a factory somewhere, often with a shaper standing over it, obsessively trying to create the perfect ride. As Mark says in the video:
"When I'm 80 and look back at the products I created, I want to see something that I'm proud of."
Watch the clip above or take a look at more stand up paddleboard videos over on the SIC Showreel…