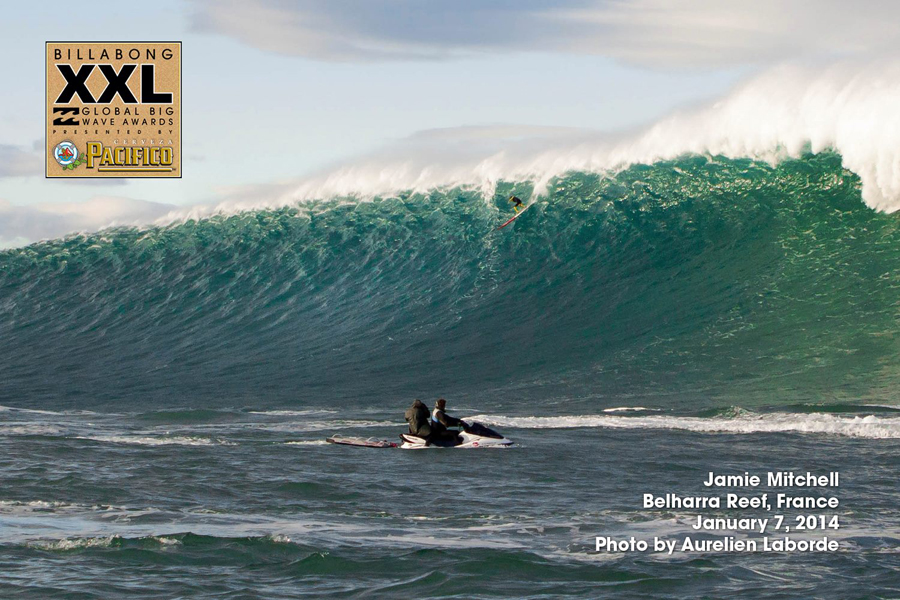 January 7, 2014
by Christopher Parker (@wheresbossman)
What Do The World's Best SUP Racers Do In The Off Season? (Hint: Involves Giant Waves)
So what do the world's best SUP racers get up to in the off season? Train on their new 12'6″ prototypes? Practice their buoy turns? Do lots of dips & lunges? Well if your name is Jamie Mitchell, Matt Becker, Kai Lenny, Connor Baxter, Chuck Patterson, Dave Kalama or any of the other SUP racers who clearly have a screw loose, the answer is: Hell no, let's go surf stupidly large waves instead.
I guess after six months spent grinding across flat lakes, surfing 12'6 race boards on 2 foot waves and riding bumps in the ocean that don't even break, you might as well take it to the extreme opposite end of the scale, right? And besides, I'm sure these guys would all happily admit admit that they're surfers first and paddlers second.
So here's a closer look at what many of the world's fastest paddlers have been up to recently. And yeah this is probably the only time you'll ever see surfing on SUPracer.com (you're welcome Dave Boehne…).
---
Jamie Mitchell has balls. Very large ones apparently.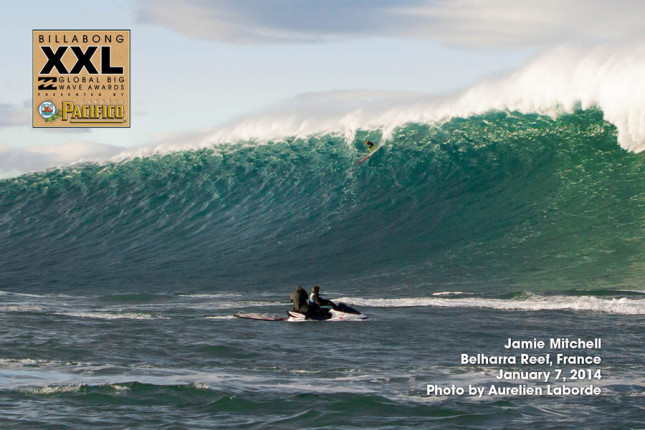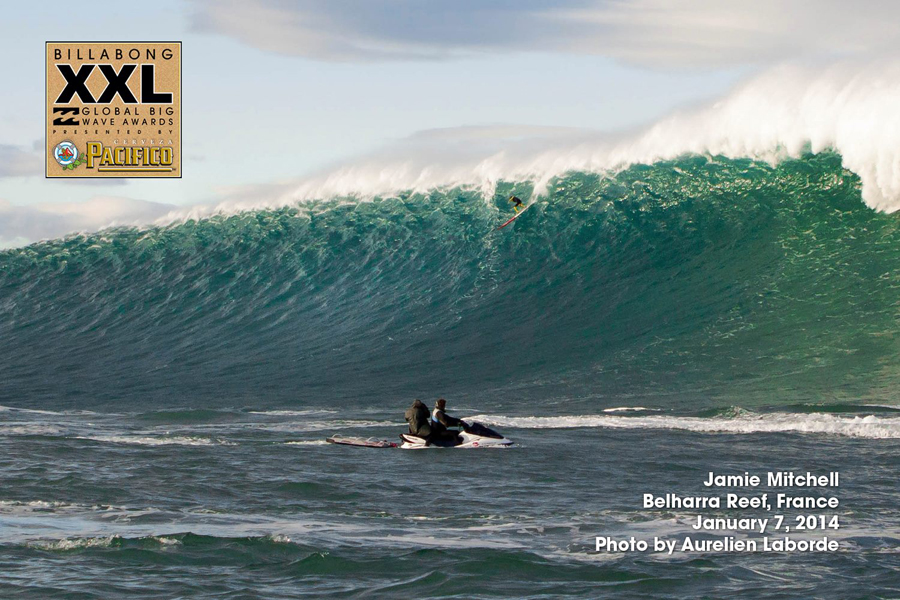 This photo has been making the rounds of Facebook today and within 48 hours the various angles posted to the Billabong XXL page gathered 12,500 Likes and over 3,000 Shares. One quick look and you can see why… it's an INSANE wave. This guy's comment pretty much summed it up: "How does he get to his feet with balls that big?"
Here's the video to accompany it (skip to the 2 minute 45 second mark for JM's crazy takeoff)
The 10x paddleboard World Champ and former Battle of the Paddle winner was surfing huge waves before SUP racing was even a sport, though it seems in the past 12 months Jamie has collected .
---
Matt Becker, one of the most recognisable young names in the Southern California paddling scene, has also been making a name for himself up in the northern end of the state recently. Specifically, Becker has been charging a little place you may have heard of: Mavericks.
Here's one of the best angles I've seen…

---
Kai Lenny has made a name for himself in pretty much every surfing and paddling sport there is: He did Molokai on a prone board when he was 11 or 12 years old, he won the first two SUP surfing world titles, he's the reigning BOP champ and a month after that he almost won the kitesurfing world title just for something else to do.
Well now "big wave surfer" is firmly inked into Ka's resume as well. The yellow-boarded superstar has been charging Jaws the past few years but is now getting almost as much exposure as the big names in the sport, culminating in an invitation to the prestigious Eddie Aikau event at Waimea a few months back.
---
Connor Baxter and Zane Schweitzer are two more guys that seem to do everything in the ocean, including charging waves that were never designed for human consumption.
This pic of Connor is from last winter but the young gun has been out there the past month as well, at least right up until back surgery left him high and dry at Christmas.
---
Chuck Patterson is another Jaws regular. The San Clemente local spends the winter on Maui and in between surfing the wave on a normal-looking board, Chuck whips out his crazy ski-board-surf things and… skis the wave.
Meanwhile we can't forget that Dave Kalama actually helped pioneer Jaws as one of the big wave destination back in the 90s, though these days the big guy tries to avoid the crowds and largely sticks to Maui's plethora of other giant outer reefs.
---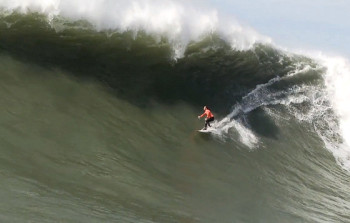 Across the pond in South Africa, one of the country's fastest downwind paddlers and all round extreme SUP adventure man, Chris Bertish, is actually much more well known in the big wave surfing world than the stand up world.
The downwind world record holder won the Mavericks big wave contest in 2010 and continues to surf stupidly large waves all around the world along with his brother (and fellow SUP downwind master) Greg Bertish.
---
So there you go. This is what happens when the world's craziest ocean men have to paddle around on flatwater for six months straight… They go straight to the other extreme. Think I'll stick with 2ft Doheny thanks.
(and apologies to the many crazy, big-wave-charging SUP racers we forgot to include…)