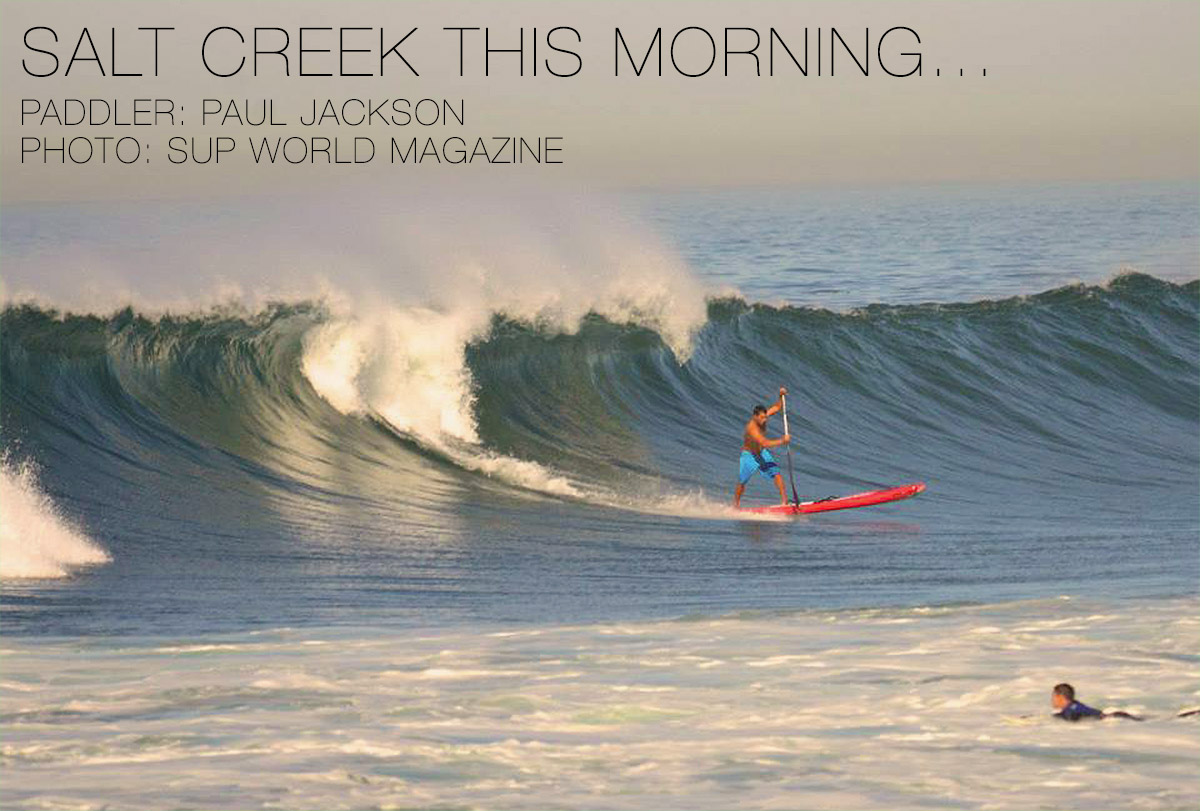 October 3, 2014
by Christopher Parker (@wheresbossman)
There Will Be Blood: Leggies And PFDs Mandatory At The BOP (Yes, Even For The Elite Race)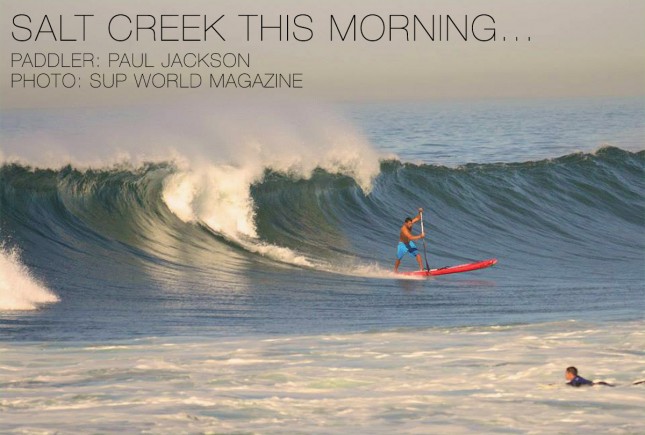 With a solid swell bearing down on Salt Creek as we speak, Battle of the Paddle organisers have made the call: Legropes and PFDs are MANDATORY for every event this year. Yes, even for the Elite Race…
Most people were probably going to wear leggies (or 'leashes' for you non-Aussies) anyway, rather than risk losing their board, plus the PFDs (personal flotation devices) were already a rule for the distance race. However last night the BOP crew made it an event-wide standard. And if you saw the waves at Salt Creek this morning you'll understand why…
MORE BATTLE NEWS >> No Drug Testing At The Battle Of The Paddle This Year
>> 19 Photos That Show Us How Awesome It's Going To Be At Salt Creek Tomorrow
While the prospect of having to wear a life jacket will piss off slightly annoy many of the top paddlers, the BOP organisers can't really be faulted for thinking safety first. We've already seen Salt Creek break half a dozen race boards in the past few days, so just imagine what would happen if one of those hit your head.
I'm amazed nobody ever got seriously hurt at Doheny but this year our luck may run out. So while the sight of the top guys running into the surf with legropes and PFDs bouncing up and down may take away from the hardcore image of the Battle, it's far better to introduce draconian safety rules now rather than risk having to look back in hindsight at what could have been done.
Here's Jake Jensen training this morning… probably could have done with a legrope:

To make the decision more palatable, there will be free life jackets to borrow down at the beach tomorrow (grab them at the California State Parks booth near the board storage area).
However the most important thing to take from this announcement is that we have WAVES! Now that the safety of the paddlers has been taken care of, we can get ready for the important stuff: Watching the carnage go down.
We'll have our Starboard-powered Battle of the Paddle LIVE BLOG running all day Saturday and Sunday, so tune in from around 7am local Cali time as we prepare for the biggest (and perhaps most chaotic) SUP race of the year.
Oh and here's the official announcement that went up earlier today:
OCEAN SAFETY FIRST: Due to the large weekend surf forecast all entrants to Battle of the Paddle races must have a wearable USCG approved personal floatation device (PFD) and board leash to participate. PFD and board leash will be mandatory of all entrants in all Battle of the Paddle events (Elite Race, Open Race, Distance Race, Kids Race and Relays). No one will be allowed to race without safety gear. Racers will be disqualified for failure to comply.

USCG approved Life Preservers and PFD's will be available for FREE at the California State Parks booth located near board storage. Marine Safety helmets are strongly recommended. Marine Safety Helmets available for sale at the Vestpac tent (BOP Expo) or contact John Clark: supsurfclub@gmail.com

All registered participants are encouraged to drop-off their race boards at the event site Friday October 3. Rainbow Sandals will have 24 hour security available throughout the weekend to secure your race equipment.

Day of race board drop-off will be located off Ritz-Carlton Drive inside the North Salt Creek Beach parking lot. Rainbow Sandals will transport your board from board drop-off area to the event board corral.
---
Full coverage of the 2014 Battle of the Paddle thanks to Starboard SUP: