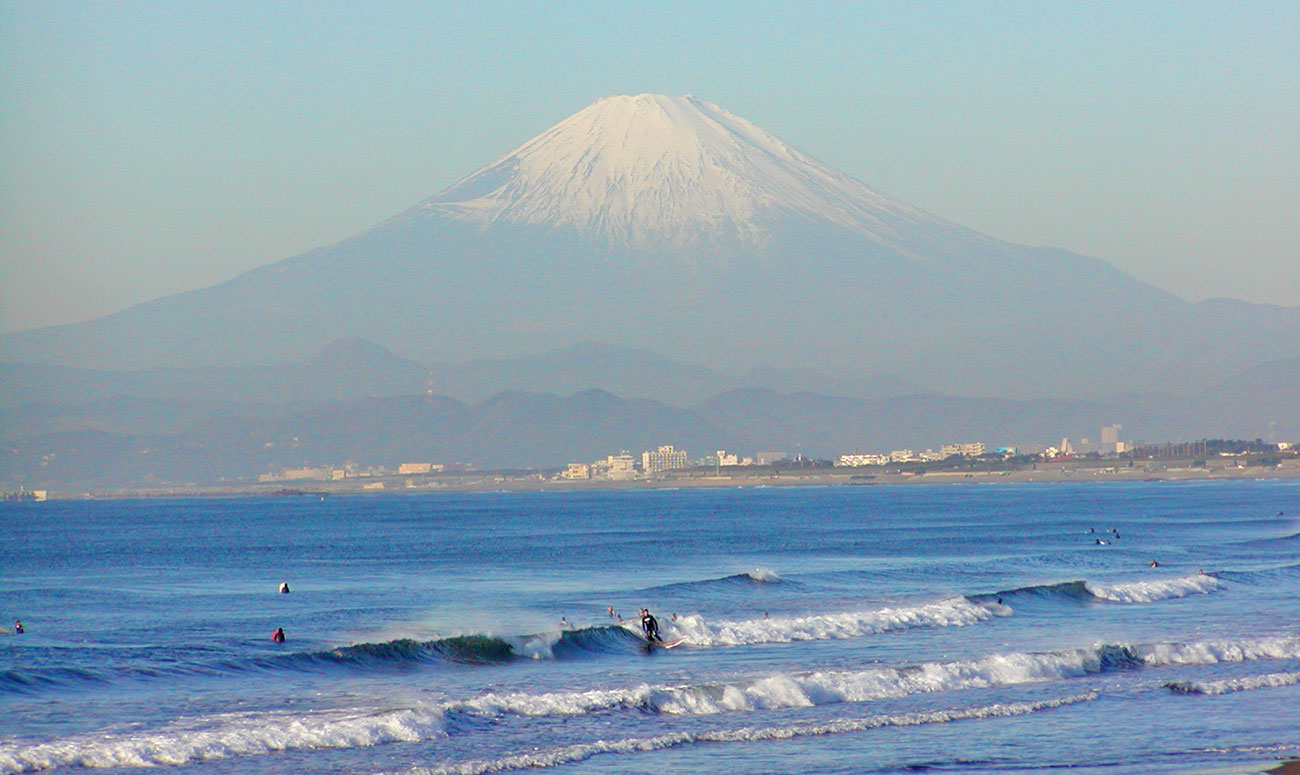 March 3, 2015
by Christopher Parker (@wheresbossman)
"The Japan Cup" Set To Elevate Land Of The Rising Sun To The International Stage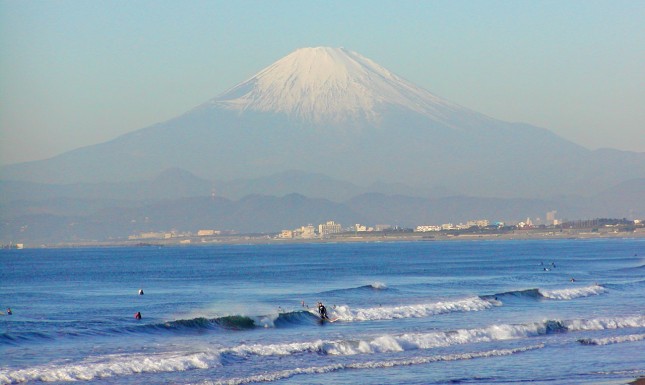 There's a big race happening in Japan this September that I'm getting very excited about.
The Japan Cup will be happening on September 19 & 20, and the event looks set to feature a serious cash purse plus a host of international talent that should help establish the nation as a legitimate, international SUP racing destination.
Set in the famous surf town of Chigasaki, and with the iconic Mt. Fuji in the background, The Japan Cup will be a two-day festival of surf racing, distance racing, open races, kids races and a mini SUP expo. Or in other words: This might just be Japan's answer to the Battle of the Paddle.
That association with the BOP is amplified when you consider The Japan Cup has almost the exact same prize purse: a solid $25,000. The event's actual prize purse is ¥3,000,000 (three million… that sounds way cooler, don't you think?) which works out at just over 25k on today's rates.
Further cementing its status as the "BOP of Japan," the main race at The Japan Cup will be held in the waves. I got to see this surf spot in person recently and, while it's no Salt Creek, it's definitely going to offer up some fun conditions for SUP racing. Though unlike the regular BOP Elite Race format, which we've gotten a little too accustomed to over the years, organisers in Japan are looking at introducing one of the best race formats in the sport, the Jamie Mitchell Survivor Race, at their event in September.
I actually listed The Japan Cup as one of the "Regional Majors" in my Top Races of 2015 back in January, however organisers asked me not to reveal too much until everything was confirmed. Well now the dates, location and prize money are locked in, and the official announcement will be coming across the seas next week.
The 2015 Japan Cup is a new event but is being organised by the same group that ran the country's biggest race in 2014 (which was also held in Chigasaki). The Stand Up Paddle Union Japan (SUPU-J) is a group of paddlers, surfers and industry figures that are trying to help make Japan both a legitimate destination for international races and home to a thriving local community.
After having chatted with organisers about their plans for several weeks, last month I bought a spur-of-the-moment, last-minute flight to Tokyo to see what was happening for myself. I've long held that Japan has the potential to be "the next big thing" in the world of stand up paddling, however it's hard to get a read on a place until you set foot there yourself.
In between chowing down on sushi and drinking some rather fine sake, I met with the SUPU-J organising team, got to check out the site where the race will happen and went paddling with a few of the country's top athletes. And while it's still over six months away, all the signs I saw point to The Japan Cup being a great event.
Quite a few of the big international names have already put their hands up to compete. Travis Grant was in Japan last year and is eager to return, while organisers are speaking with Jamie Mitchell about not only borrowing his epic Survivor format for the main event but also having the king compete.
Then you've got the elite young brigade from the big racing stables such as Starboard, which will be keen to support their riders and establish an even stronger foothold in this emerging retail market.
The internationals won't have it all their own way though; Japan has a young but very enthusiastic local community. Some domestic events are attracting upwards of 200 eager competitors, while names such as Kenny Kaneko (the current national champ), Tomoyasu "Tomo" Murabayashi and Masayuki "Yacu" Takahata (a river racing expert)already hold their own on the world stage.
Even before this event was revealed, Japan had several positive indicators for becoming a stand up paddling mecca. The country has a rich surfing history and was at one point the place for pro windsurfing competitions. There's also a strong local outrigger community. Those are three pretty good precursors for a large and healthy stand up paddling community to develop, and although the Japanese SUP movement is still a couple of years behind Australia, the USA and Europe, it certainly has the foundation to be a serious player in the near future.
And now The Japan Cup will offer the chance to showcase the country on the world stage.
Logistics are also in The Japan Cup's favour: Tokyo is very centrally located as far as air travel goes, with direct flights every day from Hawaii, LAX, Europe and Australia. Once you land, Chigasaki is a quick one hour train ride south of Tokyo. Plus the country has an established SUP industry in place, meaning boards won't be an issue for those who prefer to avoid playing check-in roulette with the airlines.
Finally, one unique aspect about sport in Japan in general is how athletes can gain a cult following among fans, even within relatively minor sports. You run into some of the world's best paddlers in southern California, Maui or Australia and they're just regular guys and girls, however in Japan they could be legitimate stars. Travis Grant said "I felt like Michael Jordan" after his visit last summer.
So there you go. The Japan Cup. Looks like we're off to the land of the rising sun in September…
If Bilbao has its pintxos, patxaran and paddling, then I say Chigasaki will be sushi, sake and SUP.
And that sounds like a pretty good combo to me.