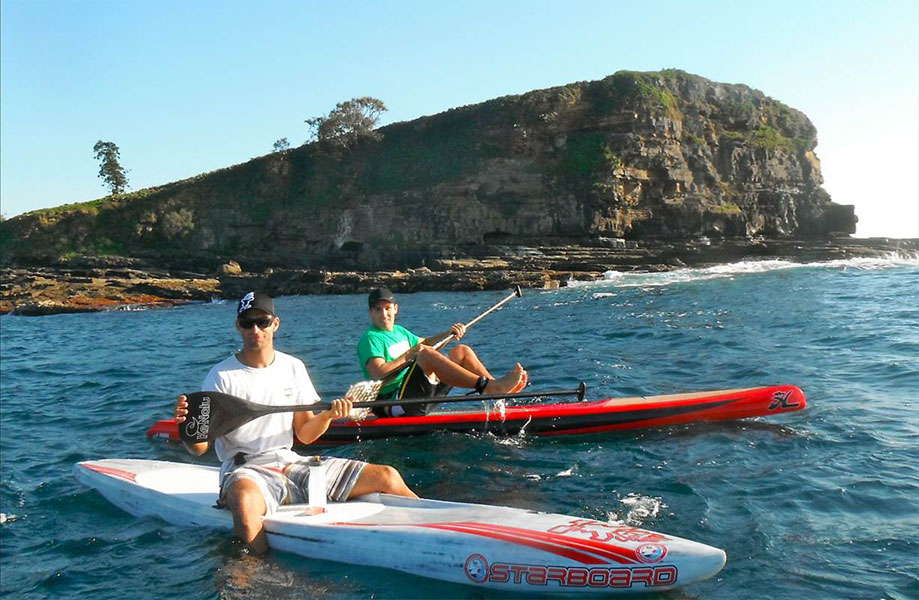 May 15, 2013
by Christopher Parker (@wheresbossman)
The Island Challenge: Queensland Set For Two Big Weeks Of SUP Racing This November
One of the hottest of hot-spots for paddling talent, Queensland, is set for a big 10 days of SUP racing this November. On the heels of Surfing Australia's recent announcement about the 2013 Aussie Titles, the Sunshine Coast SUP Club has just leaked details of the "Island Challenge" SUP race that'll be happening the weekend prior.
The 2013 Island Challenge SUP Race is set to take place on November 2nd. Apart from boasting $8,000+ in prize money, the SUP racing part of the event (there's also a SUP surf contest the following day) will also follow a pretty unique course. Paddlers will start from the beach, head straight out into the ocean and do a few laps around Mudjimba Island (aka Old Woman Island).
The event is aiming to cater for all paddlers but will still have exclusive Elite divisions. Considering how many good SUP racers live in QLD, I'd say that's going to be a pretty popular category…
As we mentioned last month, the 2013 Australian SUP Titles will run from 7th-10th November at Currumbin on the Gold Coast. Now that the Sunshine Coast is hosting a major event just a couple of hours to the North, and only a few days earlier, the region is going to be set for two straight weekends of solid racing action.
Australia has always produced elite paddlers but has always fallen short when it comes to hosting elite events. There are certainly some great races out there (such as The Doctor and 12 Towers), but this is the first time we'll see the country's finest battling it out on consecutive weekends.
With the best paddlers from each state already heading to Queensland for the Aussie Titles (and a chance to represent Australia at the 2014 ISA Worlds), it'll be relatively easy for people to extend their trip by a few days and take in both big events.
Details of the Island Challenge SUP Race (including the exact prize purse) are still being finalised, so we'll keep you posted when we know more. But either way, if you're an Aussie, or if you need an excuse to visit, pencil in a trip to Queensland for the first 10 days of November.
In the meantime you can check out the Rogue SUP Race Calendar to find more SUP races in Australia and everywhere else in the world…