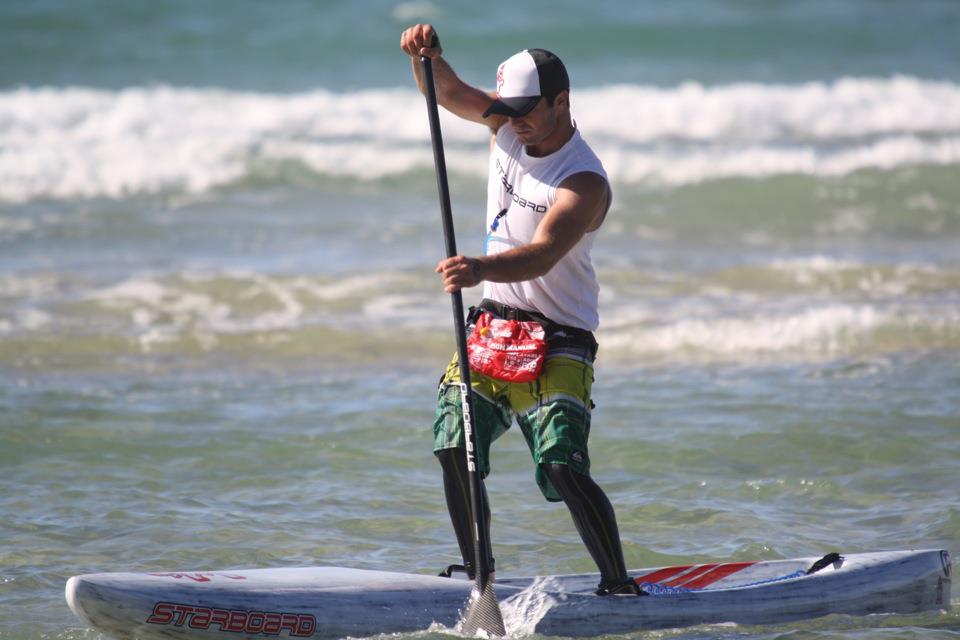 April 18, 2013
by Christopher Parker (@wheresbossman)
Aussie SUP Titles Set For November At The Mecca Of Stand Up Paddling: Currumbin
The Australian National SUP Titles have just been announced, with the event heading to the Stand Up Paddling mecca of Currumbin, on Queensland's Gold Coast, from November 7th-10th.
The event will feature SUP racing, SUP surfing and prone paddleboarding events, and will decide the lineup of Team Australia for the 2014 ISA World Champs, where the Aussies will aim to win a third straight title.
On the racing side there'll be two events; a 4-8km Technical Course race and a 20-30km Marathon Race. The winners and wildcards from the various state titles will be invited to compete, though it'll take a very strong effort from the interstate paddlers to knock off the local crew…
Currumbin is one of, if not THE biggest breeding ground for SUP racing talent in the world. Calling the small suburb on the Southern end of the Gold Coast home are Jamie Mitchell, Travis Grant, Kelly Margetts, Paul & Angie Jackson, Beau O'Brian, Jake Jensen and probably another dozen or so guys and girls who would be a podium threat at virtually any race in the world.
The Currumbin crew train hard and paddle fast, and the area has played a big role in growing the sport within Australia. So it's awesome to see the Australian National SUP Titles heading to the Gold Coast. The event is pencilled in for the next two years thanks to the backing of the local council, which should give Stand Up Paddling plenty of exposure.
The event is organised by Surfing Australia with the help of the recently-formed AuSUP, which consists of serious paddlers and is recognised as the country's peak body. AuSUP Chairman and local Currumbin dark horse Troy Pease had this to say about the event:
"Stand-up paddling in Australia has become so huge in such as small amount of time that even the world has stood up to taken notice. How fantastic for the national surfing body Surfing Australia to back and present a standalone national SUP titles at arguably the epicentre of SUP in the country, Currumbin."
10x World Champ and Captain Australia Jamie Mitchell also had nothing but praise for the choice of location:
"You couldn't get a better venue than Currumbin. It's a great SUP wave for the surfing contest and you have the creek and the river mouth to utilise for the racing side of things, plus it's very spectator friendly. You also have a handful of the best SUP racers in the world that train in the Creek and live locally so it makes for a great event."
We'll keep you posted with all the details of the 2013 Australian SUP Titles as they happen. Though in the meantime look out for the various State Titles around the country, including the heavily stacked Queensland State Titles in June.